Apple Hopes iPhone 7 Extras Will Make Up for Missing Headphone Jack
Apple CEO Tim Cook on Wednesday officially unveiled the iPhone 7 and iPhone Plus, confirming a rumor that has evoked widespread dread: The company has ditched its traditional headphone jacks.
The new iPhones are sleeker than their predecessors, though, as well as water resistant. Their biggest plus might be the advanced camera lenses that create what Apple touts as the most sophisticated smartphone camera in the world.
Cook -- who prefaced his presentation with a carpool karaoke session with hip hop artist/producer Pharrell Williams and late night talk show host James Corden -- also led his team in the introduction of the next-generation Apple Watch and a host of iOS upgrades, as well as educational offerings and new wireless headsets to replace traditional earpieces.
Perfect Pictures
The iPhone 7 has a 12-megapixel camera featuring optical image stabilization and a larger f/1.8 aperture and 6-element lens, for more detailed and brighter photos and video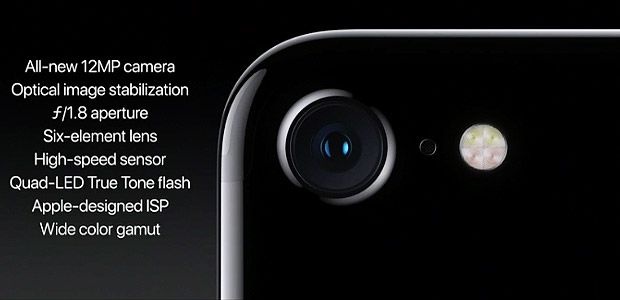 The iPhone 7 Plus adds a 12-megapixel telephoto camera to the 12-meg wide angle camera. Together, they allow 2x optical zoom and digital zoom at as much as 10 times greater capability.
Free the Headset
Clearly, the move to wireless headsets, with the new AirPods with the lightning connector, may prove to be the most controversial move of them all. The wireless pods are powered by a new W1 low-power chip, providing up to five hours of wireless listening.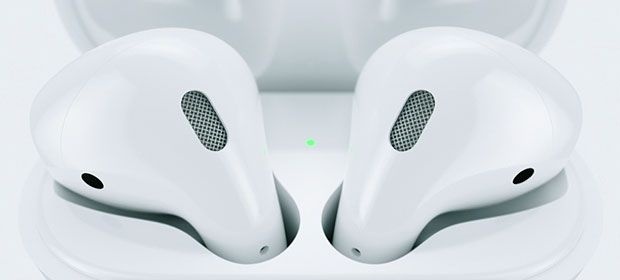 The company's custom charging case offers an additional 24-hours of listening time.
Apple congratulated itself for its "courage" in making the move, but the reception it got suggested the company may have made too great a compromise.
"Killing the headphone jack and pushing customers toward Apple-made AirPods seems like a fundamental mistake to me," said Charles King, principal analyst atPund-IT.
However, "doing so is likely the only way that the company could ever fully profit from its (US)$3 billion Beats acquisition," he told TechNewsWorld.
The iPhone 7 and iPhone 7 Plus pricing starts at $649; however, customers can pay $32 a month through the company's upgrade program.