Shout-out to all my Bitlander buddies!
My husband and I have been in the bitcoin community since 2013 and have been inspired by bitcoin and our travels and technical background to build a free Android app for merchants around the world:
QUID Smart Vendor
You can use Quid "POS" (Point-of-Sale) on your existing Android smartphone or tablet as a cash register to sell your goods & services in exchange for your local currency - or any of 165 international currencies - including accepting bitcoin!
Use Quid Smart Vendor to help make your business more efficient with cash.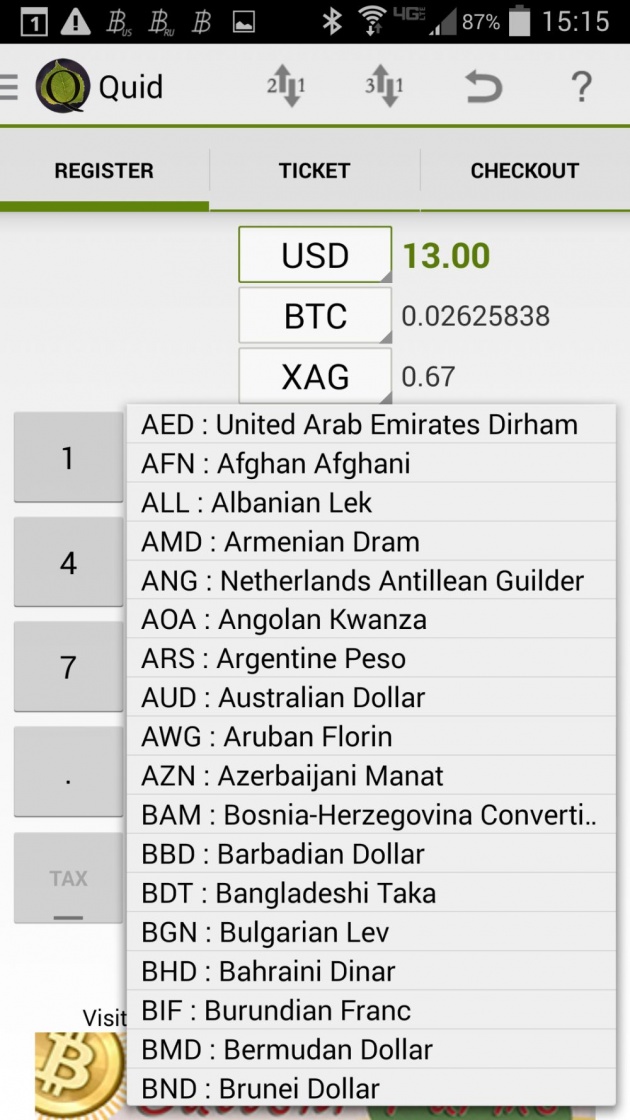 The Quid cash register of course makes accepting bitcoin easy, but you can use this even if you don't have any bitcoin customers. In your local currency, it will calculate your customer's change due and help you track your total sales for the week!

If you are lucky enough to have any bitcoin customers, Quid makes it's easy and quick and secure to accept bitcoin. You just use any bitcoin wallet of your choice. Quid does not hold your bitcoin, you receive it immediately upon the sale just like you do when you accept cash.
We are here to help if you have any questions about getting started .
Or you can view our youtube videos to see how easy it is to use.
We currently have over 250 downloads on the google playstore
and are now looking for some quality user feedback.
If you sell any type of goods or services, please try using Quid POS.