get here Gifts That Last a Lifetime get here
Give the Gift of Gold
Planning to send money to loved ones around the world or looking for great last-minute gift ideas this holiday season? Help family and friends grow their gold savings! Select the gift icon within your dashboard to send a personalized Gift of Gold for free to anyone*. Recipients can keep the gold balance or spend it as they wish by redeeming to their bank account or loading a Goldmoney Mastercard Prepaid in various currencies.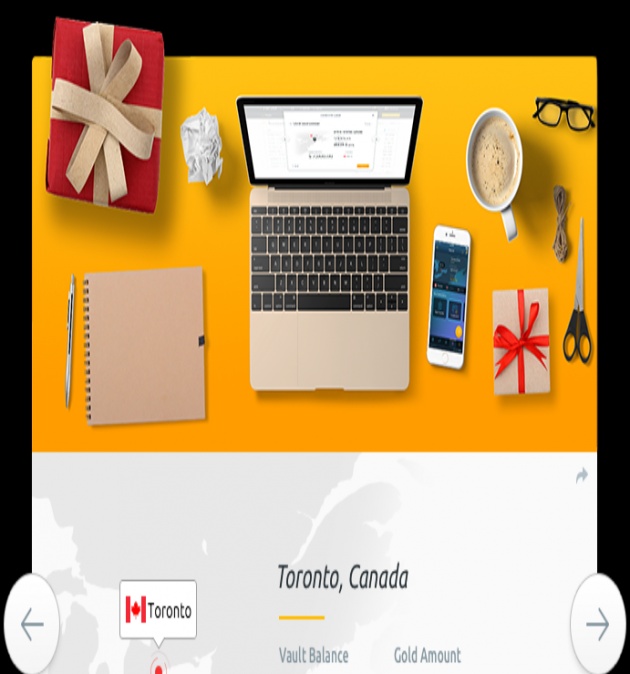 Goldmoney Physical Redemption
Dazzle the difficult-to-buy-for and the collectors on your list with unique gifts that will last a lifetime. Simply redeem your gold balance to choose from a wide selection of sovereign, minted gold and silver coins from around the world. Looking for something unique? Check out our exclusive Goldmoney 10g GoldCubes™ and Goldmoney gold bars (available in 10oz, 100g, and 1kg).