Memo apps negative feature
Since the memo app purpose is for writing short sentence called itself a Memo or memorandum it is a paragraph limited or it is has a character limitation.
I am not sure how many numbers of character is the limitation because it is not explain but a warning will appear when limitation reach but no need to worry because a user can always create another memo page to continue writing an article and adding pages is unlimited in memo application. All needed is to arrange the title in sequence to remember the arrangement of the article wrote.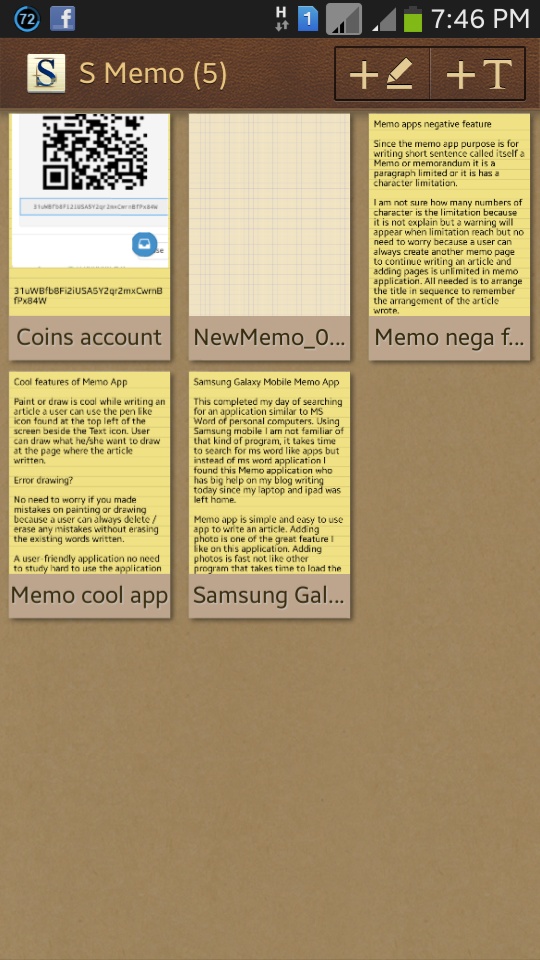 Overall, this application is helpful especially to me. Hope it helps