HOW TO MAKE PAKORA
Pakora is the most used diet in aftar in ASIA. It is the crispiest diet of our dasterkhawan (a cloth used to save meal parts from wastage). Now in present I will tell you how to make pakora.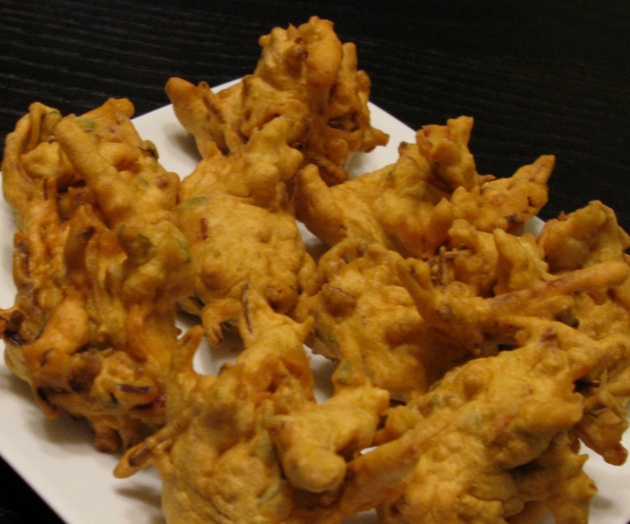 First I tell you its basic ingredients
Baking soda
Water
Coriander leave
Onion
Red chili
Table Salt
Oregano
potato
Further we can add following ingredients according to over demand in the Pakora to make more delicious. And the name also get associated with the main ingredients that we will add in it
Chicken so it will call chicken pakora
Spinach so it will call Pallak (Spinach pakora)
Brinjal so it will call Brinjal pakora
Now the next section involve the mixing step of all ingredients
First make the slurry type paste of gram flour with water. It should be thick enough to look like a solid paste.
Add salt, red chili, salt, green chili, chopped potato, onion, coriander leave, oregano and black cumin seeds.
Mix it well
Now quantity of each ingredient is as follows
1.5 to 2.5 pinch of baking soda
3 to 4 table spoon of coriander leaves
A small onion. Cut into small pieces
Water as per paste formation required
Green chili small pieces as per demand
Red chili powder 1 table spoon or as per demand
Black cumin seeds, salt, oregano as per demand or ½ table spoon
Potato chopped into small squares
Preheat the oil for ten minutes on medium flame. Oil should be enough to dip the pakoras in it
Mix all the recipe discussed above. Now take a table spoon from the mixed ingredient and put it into hot oil. When color changed to golden brown remove heating and gets it out from pan and put it into the dish for serving with tomato ketchup, yogurt or tea. Enjoy crispy pakora. And leave comment please if you make it.