(Photo credit via wwe.com)

In the era of modern professional wrestling, it`s really simple to understand which superstar is loved by the fans. If a World Wrestling Entertainment (WWE) Superstar is getting boos that means he is not the right person to become the main event and if a wrestler is getting cheers that simply means he is the right person to do that job. That sounds so simple, right? But unfortunately, WWE bookers don`t understand this simple formula which can help them in the long run. Instead, they always push the wrong guys and go on pushing them to the unlimited number of times. Take an example of Roman Reigns who is getting continuous boos from the WWE Universe. The Internet is literally burying Roman by posting hated comments all over the social media. A decade ago John Cena was facing the same problem as he was receiving a tremendous push by the WWE.


(Photo credit via wwe.com)

Another example we can take is of Zack Ryder. WWE throughout his career buried him by booking as a jobber. He became a social media icon during 2010-2011. This resulted in fans to lash out at WWE to give Zack a right push in his career. For a brief time, WWE pushed Zack and then again turned him into a jobber. Same goes for Dolph Ziggler`s career. A fan favourite but yet never got enough push from the management. With that all being mentioned I would like to talk about those "10 Big Mistakes Which WWE Even Now Paying For".


1.

Cm Punk`s Recovery Time Dismissal
Cm Punk aka Chick Magnet Punk, lol that's a strange name, was dismissed by the company during his recovery from the illness. That`s not a big deal? Well on the day of his wedding with Aj Lee, WWE sent him the termination letter. Now, it sounds like a big deal, right? Lol, worst wedding gift. Haha. According to the WWE, this whole scenario was just a coincidence and they never wanted to do that on his wedding day. Cm Punk with obvious reason backfired on WWE on every interview, podcasts. He even retired as a wrestler and pursued his career as MMA fighter for UFC.
(Photo credit via wwe.com)

Punk had mentioned in many interviews that he will never return to the WWE which is a huge loss for the company because he was a fan favourite during his run. He single-handedly saved WWE from boring weekly storylines and made the show once again watchable among the wrestling community. WWE literally killed any hope that fans have for the return of Punk.


2.

Bobby Roode`s Poor Introduction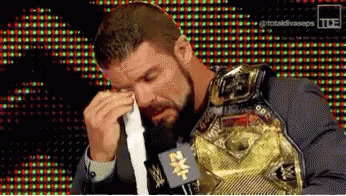 (Photo credit via wwe.com)

In NXT, Bobby Roode who was performing as a heel character was on the top. He became NXT Champion and had an awesome feud with Shinsuke Nakamura, Roderick Strong & Drew McIntyre. He was destined for a great success in the main roster of WWE. Later when he arrived on SmackDown, he was booked as a babyface character in weeks of nonsense storylines. Finally, when he became United States champion, WWE again took away his momentum by booking him to lose his title to Randy Orton. When things were going worse for Roode they shifted him from SmackDown to Raw. He is now lost in the shuffle of Braun Strowman, Roman Reigns, Seth Rollins, Bobby Lashley and so on. Even fans don`t care about him anymore.


3.

Finn Balor`s Poor Bookings
(Video credit: WWE via YouTube)

Finn Balor`s career skyrocketed when he became first ever Universal Champion of the WWE. He finally made it on mainstream wrestling by winning the prestigious title of WWE. Fans were very excited to see his new journey but good days where cut short. His title hold was short as he suffered a legit shoulder injury and one day after winning this title he was forced to relinquish it. When he came back from injury he was never booked properly by the WWE. Unstabled storylines and nonsense feuds continuously affected his legacy. They even let Kane take a clean victory over Finn Balor. No offence to Kane but he is 50 years old potentially future mayor of Knox County, who may not even wrestler next year. This definitely had ruined young Finn Balor`s future run with the WWE.


4.

Batista`s Run After Returning
(Video credit: WWE via YouTube)
Dave Bautista who is better known as Drax the Destroyer in the movie franchise "Guardians of the Galaxy", when came back to the WWE ring was booked really horribly. Fans were expecting really good storylines for Batista but his whole run became a joke for the WWE Universe. This resulted in fans booing him out of the building and even went so far by calling him as Boo-Tista. A frustrating Batista finally decided to quit the WWE and is now focusing on his movie career and if in future he ever came back I wish this won`t happen to him again. He is a 6 time WWE World Champion. The guy at least deserves good storylines in my opinion.


5.

Bayley`s Poor Bookings
(Photo credit via wwe.com)

Okay, so this one`s literally hurtful to so many wrestling nerds like me. Is WWE really biased for real talent? They literally had buried so many potential superstars in their history. Bayley who is so good in the ring has been booked horribly by them. Her NXT run was so good as she went on performing great matches weekly. But, when she came to the main roster, she was lost in the shuffle of Sasha Banks, Charlotte Flair, Nia Jax, Alexa Bliss. But, things really got frustrating when last year Alexa Bliss buried Bayley over and over again. She deserves a push or this will end her momentum soon. Even now, a stupid bromance angle with his buddy Sasha Banks is full of stupidity.


6.

Neville`s Run In The Cruiserweight Division
(Photo credit via wwe.com)


Neville is one of the best wrestlers on this planet. His NXT run was amazing as the fans supported him throughout his run. But when he shifted from NXT to SmackDown, things started to go down. And when they transferred him to Raw, people started forgetting about him. WWE then relaunched his career by putting him in the WWE 205 Live division. He literally dominated the whole division and helped WWE 205 Live to go up in the ratings. But, continuous poor booking made him quit the company. He was forced to drop his Cruiserweight belt to Enzo Amore?? LOL. I think it was the right decision made by Neville.


7.

John Cena Above Rusev
John Cena is considered as the master of burying up comers. Rusev who had a really great run during his debut in 2014, was undefeated for nearly 1 year. He defeated powerhouses like Big Show, Mark Henry. But the time stopped for him when he faced John Cena and as you already know John Cena, buried Rusev.


(Photo credit via wwe.com)

Last year he became fan favourite in WWE Universe as fans started to chant his name. He came up with a catchphrase "Happy Rusev Day" which became popular among the fans. People started cheering it in each and every match, paper view, WWE Live events. The catchphrase became so popular that Knox County`s mayor officially announced Rusev Day as a holiday. Well, WWE still didn`t understand his popularity and keep on burying him each and every week by giving poor storylines.


8.

John Cena above Bray Wyatt
(Photo credit via wwe.com)

Bray Wyatt was the new face of fear for the WWE after The Undertaker. In his monstrous heel character, he gained respect from WWE Universe which was destroyed by our beloved John Cena. LOL. He literally buried Bray Wyatt during their feud. Even after getting lots of cheers from fans, WWE simply doesn`t allow Bray to shine. Look at Bray now he is a total waste who is teamed up with Woken Matt Hardy. The once knew face of fear turned into a face of comedy. Haha. Savage. A complete waste of a talent.


9.

Jason Jordan As Kurt Angle`s Son
(Photo credit via wwe.com)

It was revealed in a storyline that Jason Jordan was Kurt Angle`s illegitimate son. WOW!! A great stupid storyline ever presented by the WWE bookers. WWE Universe literally backfired after this storyline and booed Jason throughout this story. This destroyed Jason`s future potential run with the company. Fans will never be going to accept him as main event superstar. He was doing really good in tag team division and yet again WWE destroyed a great talent.


10.

Roman Reigns`s Infinite Push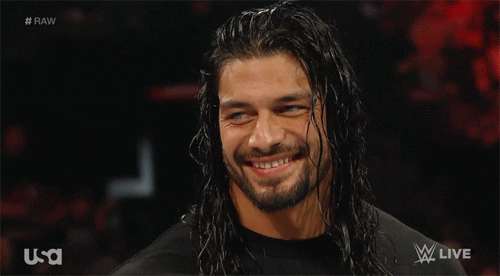 (Photo credit via wwe.com)

It`s a no secret in wrestling world how WWE is pushing Roman Reigns. He has main evented WrestleMania 4 times straight and also main eventing every single paperview. He became new John Cena who is burying talents every single month. He even competed against The Undertaker at WrestleMania and defeated him clean. WOW!! This back to back pushing of Roman Reigns is so annoying that WWE fans are really expecting a change. They are literally begging WWE to stop pushing Reigns. But as we know WWE never listen to its audience.


So, guys, this was the list. Hope you enjoyed reading it. I will catch you soon with another blog. Meanwhile, don`t forget to check my other blogs -
10 Fastest WWE Title Changes In History
10 WrestleMania Matches You Actually Need To See
10 Iconic Wrestlers Never To Main Event WrestleMania
8 Shocks That I Was Expecting At WrestleMania 34

You can follow us on Social Media -
►Facebook Page: https://goo.gl/Ou1mex
►Twitter: https://twitter.com/YourReviewKid
►Instagram: https://goo.gl/Dl0vvM
►YouTube: https://goo.gl/S8DJH0
Written for Bitlanders by YourReviewKid. All rights reserved
©Your Review Kid