Video Credits: Neil Patel via YouTube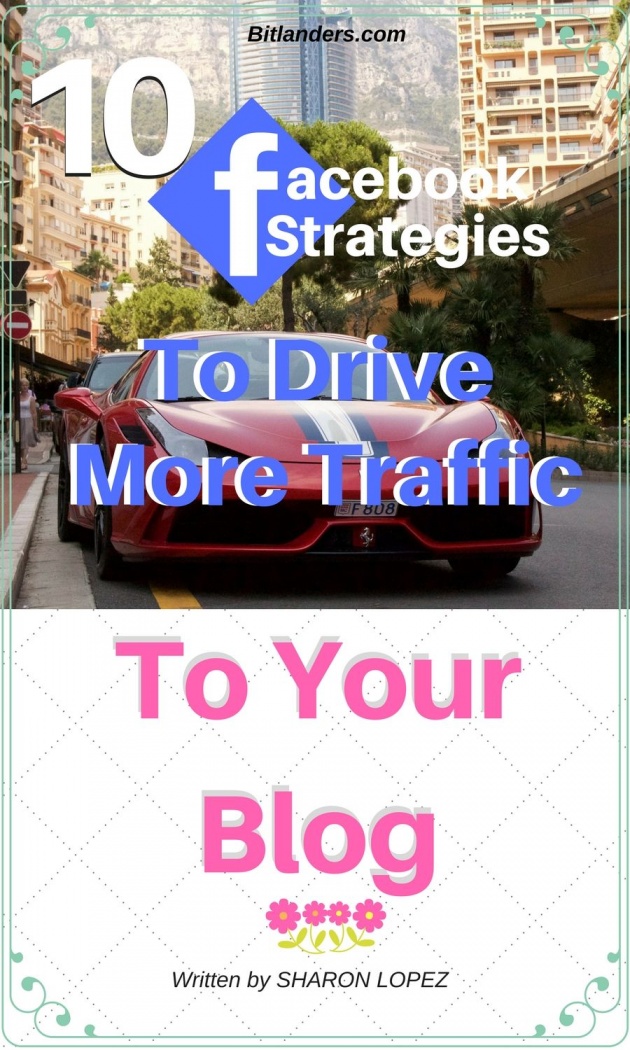 Image Credits: Sharon Lopez via Bitlanders
Facebook is an indispensable tool in the field of blogging. According to the report published by Statista.com, as of the 4th quarter of 2017, Facebook has 2.2 Billion monthly active users. Bloggers and online marketers are aware that this platform has the most source of viewers compared to any other social media platform. The only thing we have to learn is how to get the attention of at least a few percents of this huge audience.
Hello, friends! I hope everyone is having a good day. It's a lazy Saturday afternoon at my place. Because today is my rest day, I could devote a considerable amount of time to write a blog post. Today's topic will focus more on using social media specifically, Facebook to help us drive more traffic to our blogs. I am aware that we are all into the field of blogging and we want to gain relevant information on whatever post that we read. I would assure you that this post would be helpful because it contains relevant and timely information we need in the field of blogging.
As bloggers, we want to drive more traffic to our blogs because more traffic means more earning for us. One of the most proven ways is to gain huge Facebook readers. Here are 10 strategies we could use in order to drive more traffic to our blog:
(1) Create Stunning and Big Images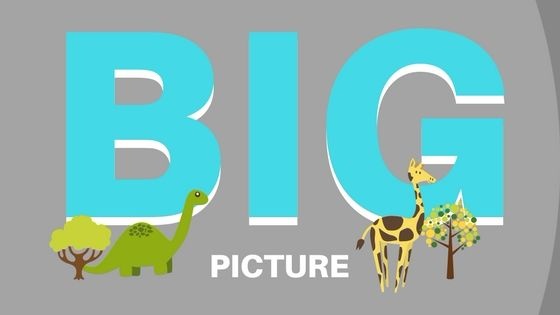 Image Credits: Sharon Lopez via Bitlanders
According to Wishpond, posts with photos get around 120% more engagement over those posts that are mainly composed of texts.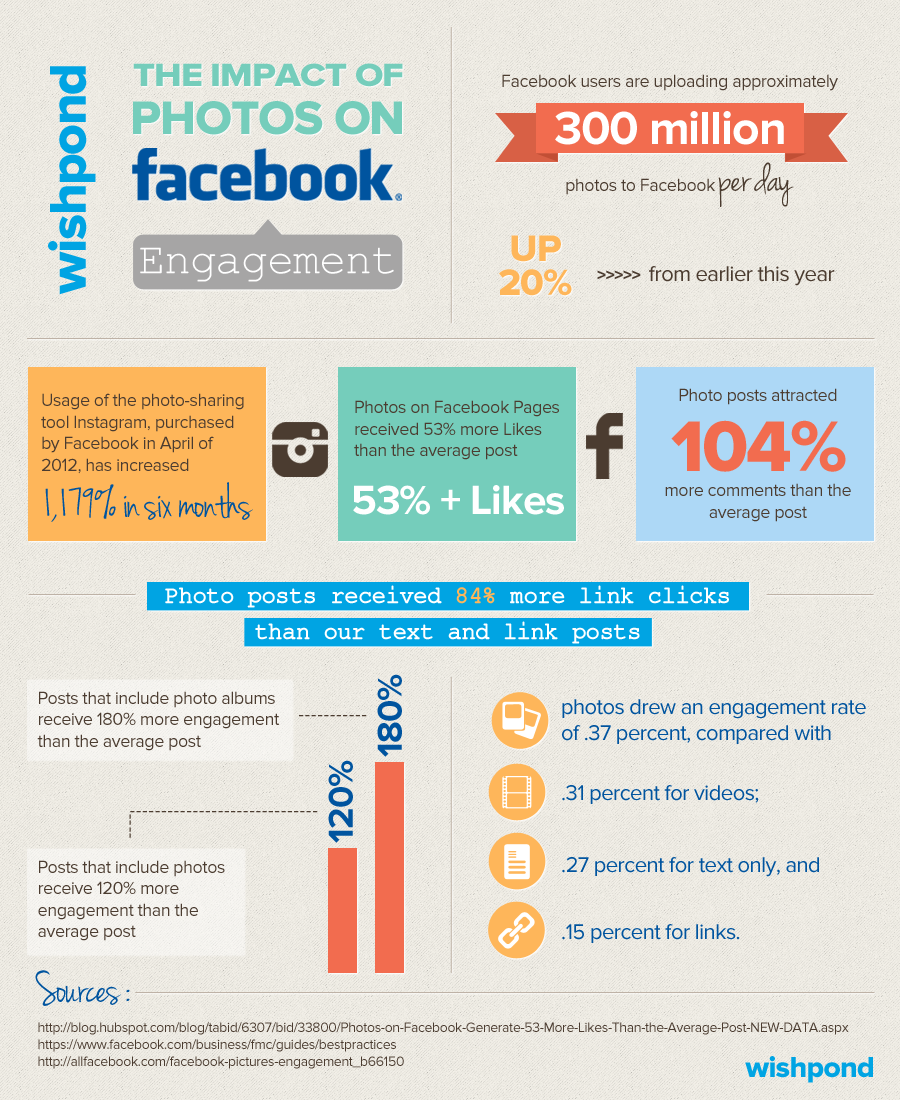 Image Credits: Wishpond
Ways to add big images:
Upload directly
Use Canva to design your graphics and use custom dimension
(2) Use Short Description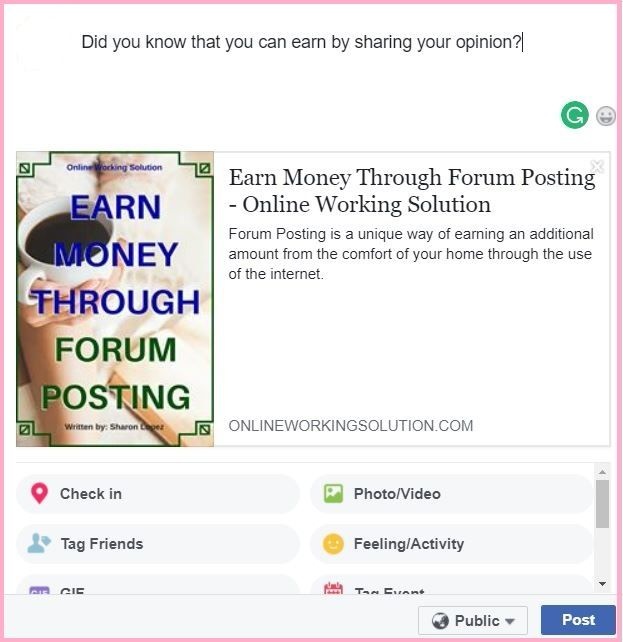 Image Credits: Sharon Lopez via Bitlanders
Being creative in the way we post our articles on Facebook could help in generating more visitors to our blogs. We should make a short yet relevant and interesting description of our post. Viewers tend to click links with an interesting caption. The description can be a question, a short teaser or a quote from your blog post. But don't mislead your viewers by creating an intriguing caption that is not related to your post.
(3) Remove the Link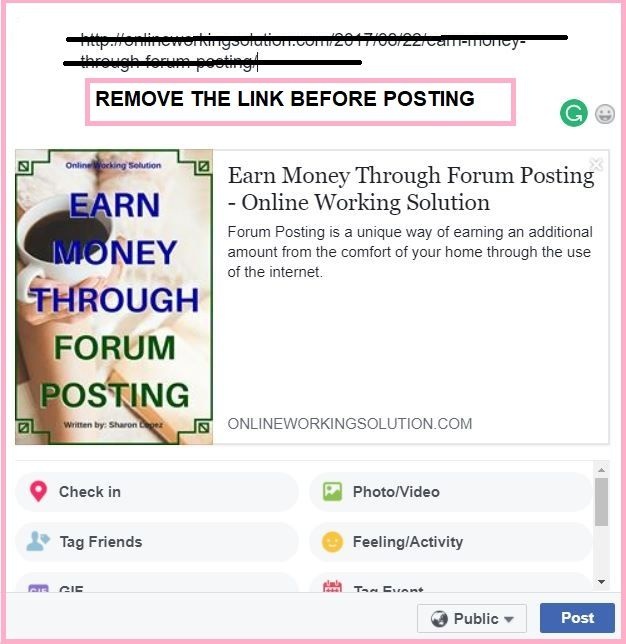 When we place our link to Facebook, it will generate a preview which would suffice and we can remove the link before finally posting it. It would be a clutter-free and the post would look more professional.
(4) Create and Join Facebook Groups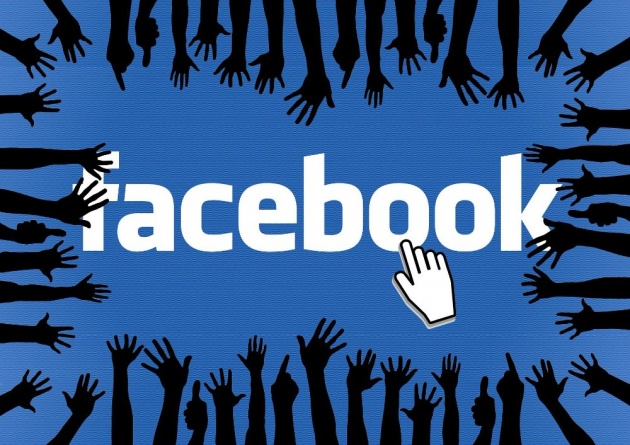 Image Credits: Tumiso via Pixabay
Creating a Facebook group is very helpful in growing our blog engagement. There are other people who might be needing some advice from us regarding our business. Through Facebook groups, we could communicate with a group of people with similar interests. Exchanging ideas and extending help to others is an ideal way in building friendship and rapport. We can share our links for additional information. Thus, a bigger chance of gaining more visitors to our blog.
Likewise, joining other groups is equally helpful because we can reach out to other people who might be interested in our business.
(6) Create Your Facebook Page and Connect with Other Pages of Similar Niche
Having our own Facebook Page can do a lot to increase visit in our blog. We can share our links and we can use it to collaborate with other Pages with similar niche. It is a proven way to increase our Social Media exposure.
(6) Add a Description to Your Facebook Page Cover and Profile Photo

Image Credits: Sharon Lopez via Bitlanders
If you would notice, every time you change your cover and profile photo, friends are notified. Grab this opportunity to broadcast your business. Every time you change your Facebook cover, you can attach a short invitation with a link to your blog, group, and pages.
(7) Upload Videos on Your Timeline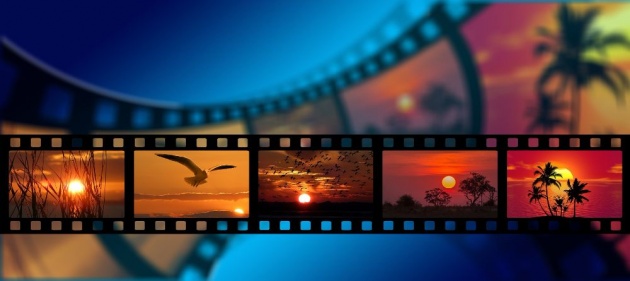 Image credits: Geralt via Pixabay
One way to capture the attention of readers is by using a video. Having a video on our timeline can help us stand out and grab people's attention. It is also an effective way of retaining a viewer's attention.
(8) Know When to Post
Image Credits: CoSchedule.com
Use a schedule for posting. Posting more often may not be the best strategy we can apply in order to gain more visitors to our blog. It is important to know the perfect time when we need to post.
The best time to post on Facebook are Saturday and Sunday at 12-1 PM
Source: CoSchedule.com
(9) Conduct Promotional Activities
People love receiving free items and giveaways. Using our Facebook Page, we can create and host promotional activities in order to reach out to more audience. Check the rules on promotion here.
(10) Make Use of Facebook Advertisement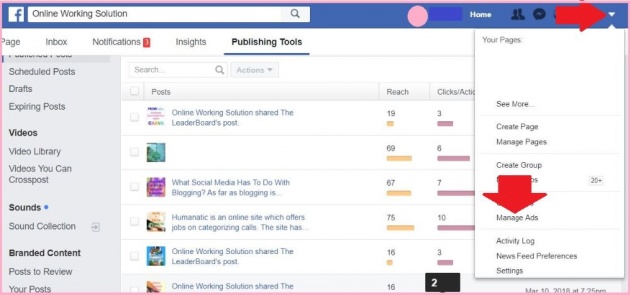 Image Credits: Sharon Lopez via Bitlanders
Using Facebook advertising will help us reach a specific group of audience and increase visitors to our blog. It is the fastest way to gain an impact on our business. Facebook Advertisement can help you target a specific group for your brand, thus giving you a higher chance of conversion.
You can set up your advertisement based on your available budget. It is easy to set up. You can access the Facebook Ads Manager by clicking the drop-down arrow on the upper right corner of the Facebook page and click "Manage Ads".
On the final thought...
Facebook is an excellent site where we can acquire more traffic for our blogs. Though we should not rely mainly on social media. We should also learn more about SEO to generate organic traffic for our posts. Creating high-quality contents is the best way to start the journey to successful blogging.
Watch the video below to learn more about Facebook Groups and how we could use it to grow our business. Enjoy watching!
Video Credits: Tanya Aliza via YouTube
Thank you for reading my post. I hope I have shared something worthy that may be of help in your blogging career in one way or another. Stay tuned for more helpful blogging tips.
Meanwhile, here is a Querlo Chat for you...
Blog Graphics created with Canva. Car Image Credits: Wirden via Pixabay
___oOo___oOo___oOo___
Written for Bitlanders
by: Sharon Lopez
Thank you for reading.
Please visit my BLOGS more quality blog posts.
Sharon Lopez is the owner of Online Working Solution.
You may visit me on
Facebook, Twitter, Pinterest and LinkedIn
///////////////////////////////////////////////////////////////////////////////////////////////////////////////////////////
Would you like to earn from sharing your ideas, videos, and photos? Join us in Bitlanders!
///////////////////////////////////////////////////////////////////////////////////////////////////////////////////////////
DISCLAIMER: The views and opinions expressed in this blog post are that of the author and does not in any way represent the agency or department she currently belongs.
ADDITIONAL NOTE: The sites mentioned in this post are for information purposes only and links are provided for easy access. The author does not receive any remuneration from the said companies or sites.