World Wrestling Entertainment (WWE) has a history to ruin every memorable feud, moment or ongoing wrestling gimmick. WWE bookers don`t know how to put match cards properly or how to book a fan favourite wrestler. You can take an example of Zack Ryder`s push. It was too short that I literally thought that push should not have happened in the first place. I mean, what the hell was that? It completely ruined Zack`s career and the same thing is happening to so many wrestlers. Whether its Rusev, Daniel Bryan or even John Cena. WWE Bookers are so bad in booking that the careers of these wonderful wrestlers are going down each week. On the other hand, other promotions like NJPW, ROH and many other promotions bookings are so good that every 1 out of 10 matches is given with a 5-star rating by Dave Meltzer. Look how Cody Rhodes already became a superstar after leaving WWE.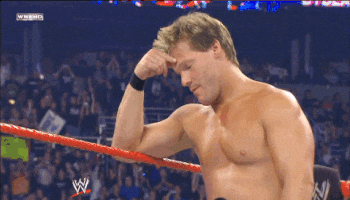 (Photo credit via wwe.com)

The main problem with WWE bookers is that they fail to keep up the momentum of an ongoing feud, a cult moment or a fans favourite wrestling gimmick. I hope WWE will start realising their mistake and learn from it. But, sometimes when WWE realise their mistake and start giving a push to the particular moment or a wrestler out of nowhere accidents hit them on the face. Either an injury happens to that wrestler or it's just too late to push that wrestler. For example, Roman Reigns, LOL. With all that talking I would like to shoot on those 10 Memorable WWE Moments That Went Nowhere.


1.

The Revival`s Debut
Video credit: WWE via YouTube)
Night after WrestleMania 33 was the day when The Revival debut in the main roster from NXT to Raw. They quickly became number one team by defeating longest reigning WWE Tag Team Champions The New Day. But, injuries happened to the talented team and they lost their momentum when they came back into the spotlight of the tag team picture. A continuous poor booking by WWE bookers has now already buried the team. What a shame!


2.

Kairi Sane wins Mae Young Classic Tournament
(Photo credit via wwe.com)


When Japenese girl Kairi Sane became the first inaugural winner of Mae Young Classic tournament, she was considered as the next big thing of Women`s division in the WWE. But after debuting in the NXT, she faced poor booking by NXT bookers, as well as the language barrier, also crushed her winning momentum of Mae Young Classic tournament. She is now faded in the limelight of current NXT`s Women's Champion, Shayna Baszler whom Kairi defeated in the finals of Mae Young Classic Tournament.


3.

Tazz`s Debut
Video credit: WWE via YouTube)
Kurt Angle
was doing so good in early 2000. Defeating opponents after opponents one by one.
WWE Universe
was desperate to see his undefeated streak came to an end. Finally, they witnessed the moment when
Tazz
defeated Kurt Angle in just 3 minutes at
Royal Rumble 2000
. It is still considered as one of the best modern-day debuts. Tazz continued his dominance on opponents for few weeks before getting injured. The injury took away his wrestling career and he started a new profession as a wrestling commentator. I can`t believe that actually happened to him 2 years after the historic debut.
4.

Hideo Itami Gets Laid Out NXT TakeOver Unstoppable

(Photo credit via wwe.com)


Hideo Itami was one of the first picks of Triple H which had automatically given him the spotlight. But continuous injuries take away this spotlight away from Itami. Due to his injuries, NXT bookers made a story angle where Itami was attacked by a mystery attacker in the parking lot. This storyline was created just to give Itami some rest and proper surgeries. When he returned after one year, NXT bookers never mentioned that mystery attacker. What a shame that they let slip away a great storyline.


5.

Luke Harper Leaves Wyatt Family
(Photo credit via wwe.com)


This is heart broking for wrestling fans. Luke Harper who gave so many years to wrestling business was finally getting some crowd reactions on a feud with Randy Orton and Bray Wyatt. WWE SmackDown`s bookers made a storyline where Luke found himself between The Wyatt Family`s leader Bray Wyatt and the newest member of The Wyatt Family, Randy Orton. Harper never trusted Randy and the tensions between them created a fuss in the stable. Harper finally turned face and crowd were into this face turn. And there was even a talk that he will be added into the WWE Championship`s picture which was going to happen between Bray Wyatt and Randy Orton at WrestleMania. But guess what? Harper was thrown away and taken off for a few weeks. Another poor booking by WWE bookers ended one of the best face turns of PG Era.


6.

Bray Wyatt`s teased Face Turn
(Photo credit via wwe.com)


Bray Wyatt who most of his career performed as a heel, finally teased a face turn in 2016. After WrestleMania 32, Bray Wyatt with rest of his family members teased a face turn and attacked another heel stable, League of Nations. This act was loved by WWE Universe and they cheered the new face of The Wyatt Family. Next week, they saved Roman Reigns from League of Nations which cemented their face turns. Everything was going fine, then Bray Wyatt got injured and when he came back, WWE bookers placed him as a heel once again. This is so stupid!


7.

Braun Strowman crush Triple H
(Photo credit via wwe.com)


It was Men`s Survivor Series 2017 elimination match where Triple H turned on his team member, Kurt Angle. This is so stupid and one of the worst booking by WWE bookers in my opinion. The remaining members of Team Raw where Braun Strowman, Triple H and Kurt Angle whereas remaining members of Team SmackDown was just Shane Mcmahon himself. First, he delivered pedigree Kurt Angle, then allowed Shane Mcmahon to score a pinfall over Kurt Angle to eliminate him. Same like WWE Universe, I thought Triple H is helping Shane Mcmahon to win Survivor Series Match. Because both Shane Mcmahon and Triple H had a rivalry with Kurt Angle during that time, so this makes sense. But, then he delivered pedigree Shane to score final pinfall to get a win for Team Raw. Braun Strowman who was watching this whole nonsense came to the ring and literally destroyed him post-match. WWE Universe was into this new feud but again WWE bookers ignored this and ruined everything. Triple H and Braun never came across face to face after that short incident.


8.

Christian finally wins the World Heavyweight Championship
(Photo credit via wwe.com)


In Extreme Rules 2011, after working for more than 10 years, Christian finally got a push and he won the big one. His childhood buddy Edge was literally in tears as he was watching Christian grabbing the title in a Ladder match. The crowd was cheering, both Edge and Christian were crying. A perfect happy ending, right? Pfffff. Two days later Randy Orton defeated Christian to snatch away his moment. There`s your happy ending. LOL. Another marvellous booking by WWE bookers.


9.

Ric Flair`s huge arrival in 1991
(Photo credit via wwe.com)


For most late 1980`s and early 1990`s, wrestling fans were dreaming a match between Hulk Hogan and Ric Flair. When Ric arrived in WWE in 1991 he quickly targeted Hulk Hogan and everyone was waiting for this dream match at that years WrestleMania. But, WWE bookers instead put both of them facing different opponents in different matches at WrestleMania. Wow, WWE just can`t listen to their audience.


10.

Dolph Ziggler ends The Authority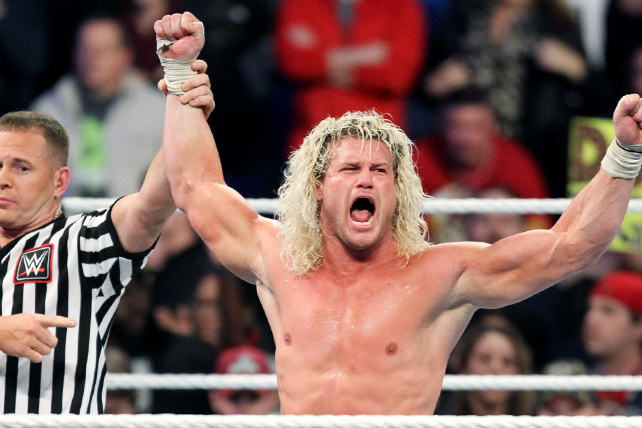 (Photo credit via wwe.com)

Dolph Ziggler is considered as one of the best performers in WWE. He is really hard working and gave everything to this business. Undoubtedly he is future Hall of Famer who never got the push he deserved. But, at Survivor Series 2014, in a 5 on 5 elimination match where "Team John Cena" was facing "The Authority" in a winner takes it all match stipulation. The stipulation was if The Authority wins then Ryback, Dolph Ziggler and Erick Rowan will be terminated from WWE. But, if Team John Cena wins, then The Authority will be gone. The Authority was a heel authority figure run by Triple H along with his wife Stephanie Mcmahon. In the final moments of the match, Dolph Ziggler finds himself in a situation where he was the only survivor left of his team facing 3 remaining members of The Authority. Dolph Ziggler scored a pinfall over Seth Rollins to end the heel Authority Stable. A big win and a big push to Dolph, right? HAHA. Within few weeks WWE bookers set up a storyline where The Authority came back to power and Dolph once again was forgotten in the mid-card wrestling matches. WOW!
So, guys, this was the list. Hope you enjoyed reading it. I will catch you soon with another blog. Meanwhile, don`t forget to check my other blogs -
10 Fastest WWE Title Changes In History
10 WrestleMania Matches You Actually Need To See
10 Iconic Wrestlers Never To Main Event WrestleMania
8 Shocks That I Was Expecting At WrestleMania 34

You can follow us on Social Media -
►Facebook Page: https://goo.gl/Ou1mex
►Twitter: https://twitter.com/YourReviewKid
►Instagram: https://goo.gl/Dl0vvM
►YouTube: https://goo.gl/S8DJH0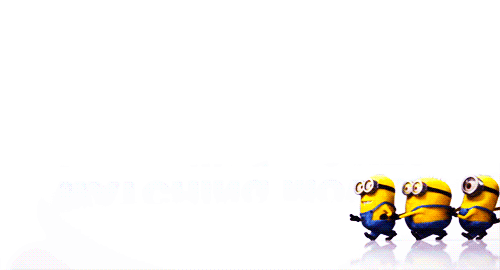 (Photo credit via https://tenor.com)


Written for Bitlanders by YourReviewKid. All rights reserved
©Your Review Kid