10 Small Business Ideas to Start This 2018
Video Credits: Brian Tracy via YouTube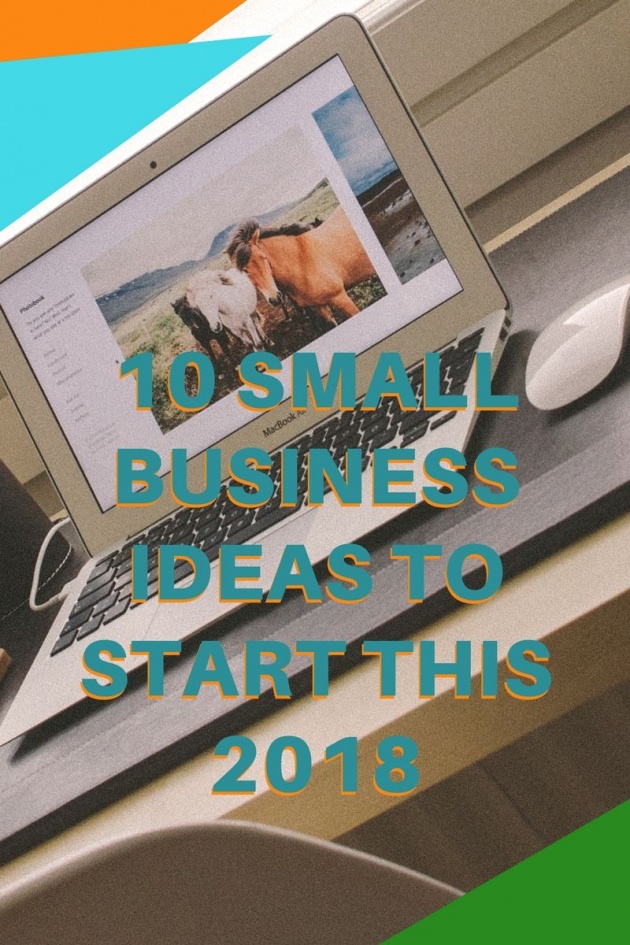 Image Credits: Sharon Lopez via Bitlanders
Having an additional way to earn extra amount on top of our regular sources such as our offline and online work, would be a good thing to pursue. The year 2018 is just starting and we still have time think of good ways to earn an additional income without having to spend a large amount as startup capital.
My quest for another source of income has been realized when I discovered that we can earn by working online. Having a regular day job doesn't stop me from creating another source of income. Since I know that it would be difficult for me to get another offline job, I decided to push through an online career. I have been pursuing this career for several years and I should say, this is one of the best decisions that I made. Aside from the monetary benefits, I am also happy because of the different things I continue to learn every day. Working online has been a part of me and I will continue with this activity as long as chances would allow me. Currently, I get most of my online income from Bitlanders. The amount I am earning from this site is such a big help for me.
If you are still on the lookout for an activity which could help you get an additional income, I have listed below several activities which you could probably engage with to help you earn additional amount.
Some small business can be operated without opening a physical shop or office while there are those which we can share with others who already have existing shops. If we have an area at home which we could use, that would be an added factor. Some business can be done online and we can either use some area of our home as a display area or we can operate and do everything via online. It would depend on our preference.
Here are the 10 top business ideas we can do which we can start with a minimal capital.
(1) E-loading Business
Image Credits: Hurk via Pixabay
In the Philippines, texting has been part of our daily lives. We text in the morning, noon, afternoon and evening. This is one of the reasons why we were tagged as the texting capital of the world. That is why e-loading business is very viable.
When mobile phone was introduced to the market a few years back, I remember that we cannot use the service unless we purchase a load prepaid card worth five hundred pesos (Php 500.00) or ($10.00). However, after some time, Globe and Smart, the two leading mobile companies in the country, started offering prepaid load in a smaller amount such as Php 30, Php 15 and even Php 10. This scheme has been a hit in the market since then.
Starting an e-loading business may not be as hard as you think. This business does not require physical store or shop. You can do it with a mobile phone and with a minimal capital. The usual process is by adding a minimal fee to the loaded amount, say Php 2.00 every time a customer would load any amount.
But there is another way of doing an e-loading business which would give you a bigger income. This is by providing an e-load service through the use of Coins.ph. But unlike the traditional way of e-loading, which you only need a mobile load and some amount, with Coins.ph, you need to be connected to the internet. But the commission is much higher because you get 10% every time.
As of now, I am using this app to offer load services to my clients. You can replenish through Seven Eleven Stores with a minimal fee.
(2) Remittance and Money Transfer Services

Image Credits: Geralt via Pixabay
This business may require an extra amount of capital. You can accept money transfer via Smart Money or through Coins.ph. Similar to e-loading business, you can do this even at your home or without a physical shop.
If you are a person who is active online, you might also want to try online exchange services. This service can be offered to some online workers who would like to withdraw some amount from PayPal and would not want to wait for long before they could receive the money.
(3) Payment Center
With the busy world that we have nowadays, more individuals are looking for ways to make the most of their limited time. Paying bills can most often eat someone's time which they can devote to more important chores. Thus, opening a payment center can somehow help the community by providing fast and efficient service at a little cost.
This business is best if your location is near the household area or not so close to the main business centers. You may use Coins.ph or through Bayad Center.
If you want to avail of a Bayad Center franchise, you may go directly to their website at BayadCenter.com
(4) Photography Service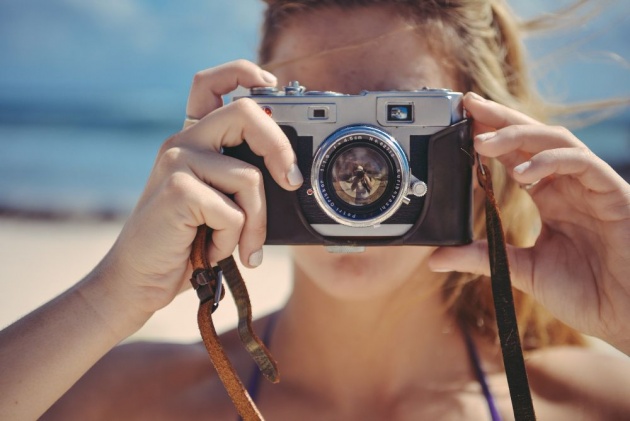 Image Credits: Stokpic via Pixabay
Photography is a skill that is both fun and rewarding that is why I am aiming of learning this skill too. You can start a photography service business at your own home. Photography service is still in demand despite most people have their own mobile phones or camera nowadays. Having a service provided by a professional photographer makes us more confident that we have superb photos during our special occasions. With your skill, a high-quality camera and a photo printer, you are all set up!
In addition to earning from photography services offline, you can also sell photos online. You can sell photos on your own website with the use of Envira Gallery Plugin. Other sites where you could sell your photos are, Shutterstock, Fotolia, BlueMelon, Etsy, Fotomoto, Crestock, 500px, Snapped4u, PhotoShelter, Alamy. Bitlanders is another place where you can upload your photos and earn an additional amount.
(5) Blogging/Writing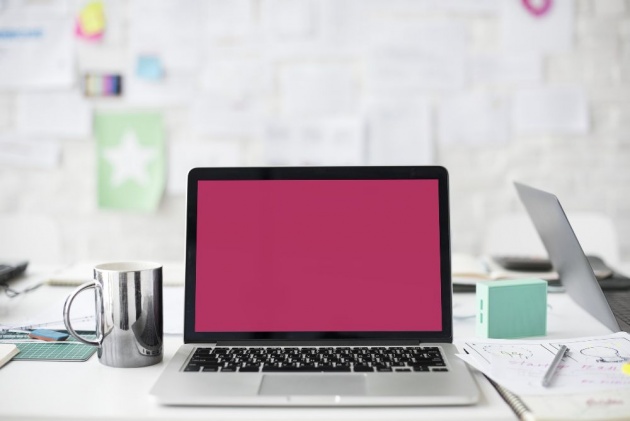 Image Credits: Rawpixel via Pixabay
If you have the skill in writing, blogging is a good thing to consider. You can set up your own site through Blogspot.com, Wordpress.com or Wordpress.org, You can also submit blog posts to other online blogging sites. Bitlanders is the best site when it comes to blogging. Earning is fun and easy. Join us and be part of the community.
(6) Open an Online Shop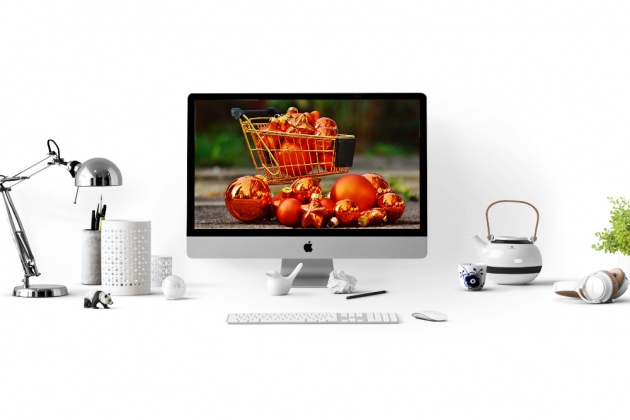 Image Credits: Alexas_Fotos via Pixabay
Due to the convenience that it can bring, a lot of people nowadays are fond of buying from online stores. Opening an online store can be a fun and a profitable business. We can sell items from our place and ship it to other places. Or we can sell clothes, bags, shoes and other accessories. We can use Facebook for this purpose or we can make use of easy-to-make online stores with Shopify.com, SimpleSite.com and many others.
(7) Travel and Tour Agency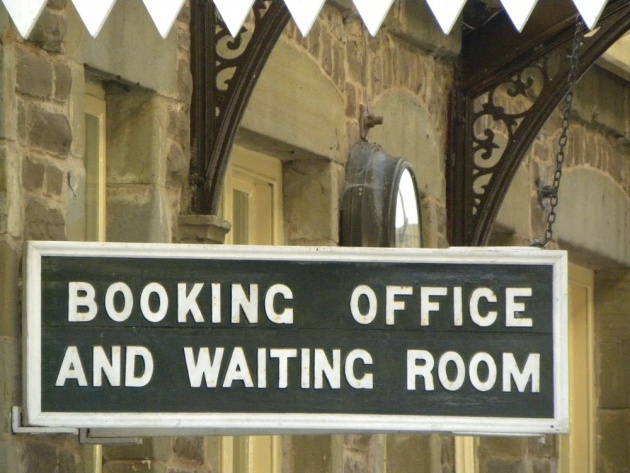 Image Credits: Helen Harding via Pixabay
Opening a travel and tour agency can be a good business to start with this year. The price of flights became affordable that people are encouraged to visit other places. Thus travel and tour services is a profitable business that people with high entrepreneurial skill could venture. It would require a small space for the office and some equipment to start with.
(8) T-shirt Printing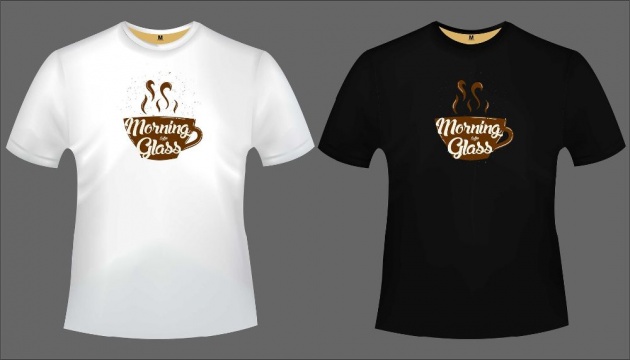 Image Credits: Ahmadkosasih110 via Pixabay
Another good business to start with a minimal capital is a t-shirt printing business. Different training/seminars, events, and other get together are being conducted all year round. Oftentimes, these groups need uniform shirts for the different occasions. With the growing demand for the product, one can be assured of high profit as long as the proper strategy is implemented.
(9) Photo Copy Services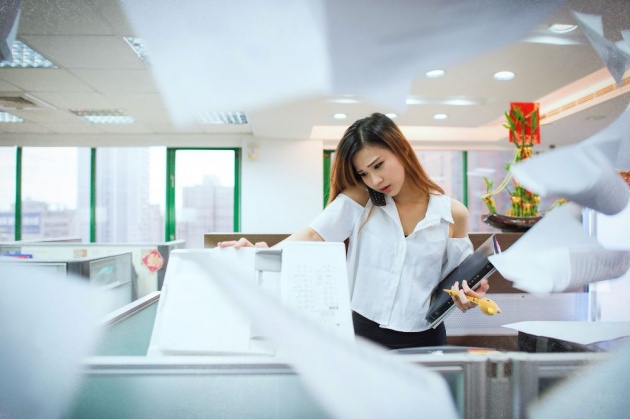 Image Credits: Mickey970 via Pixabay
This business is good if you are situated near schools and offices. Students would most of the time, are looking photocopy service for their school requirements.
(10) Food Cart Business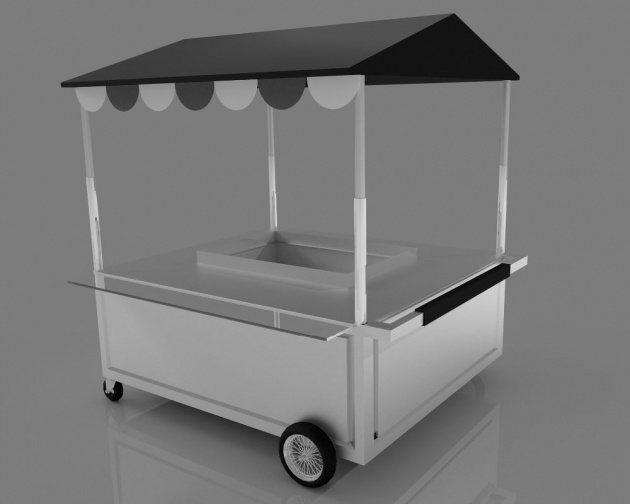 Image Credits: Basker Dandhapani via Pixabay
This will be a perfect business in a place with a high volume of people such as near terminals, schools, church and office areas. Food is always in demand and we know people always love to eat.
These are some small business ideas that we could start this year. We only have to find what we can do based on our skills and interest.
Here is another video showing different business ideas that we might consider for our next project.
Video Credits: Smart Entrepreneurs via YouTube
We should carefully analyze the different factors that could affect the profitability of our chosen business by conducting some feasibility studies. This would ensure that we have taken into consideration the different areas before we make a decision. This would also help in the success of the chosen project.
We could request help from our family and close friends with regards to some tasks that we won't be able to personally take care of.
Don't forget to have a complete registration before officially starting the business. This will ensure that you will not encounter any problem in the future. We will talk more about it in my succeeding blog posts.
On the final thought...
Having multiple sources of income is a good thing to consider especially if we are aiming to earn more. I hope that the small business ideas listed herein could provide you with the knowledge that you needed in your search for a new business.
If you find the post helpful, sharing this will also help others.
''''''''''''''''''''''''''''''''''''''''''''''''''''''''''''''''''''''''''''''''''''''''''''''''''''''''''''''''''''''''''''''''''''''''''''''''''''''''''''''''''''''''''''''''''''''''''''''''''
___oOo___oOo___oOo___
Written for Bitlanders
by: Sharon Lopez
Thank you for reading.
Please visit my BLOGS more quality blog posts.
Sharon Lopez is a graduate of Bachelor of Science in Commerce Major in Banking and Finance and currently working in the government handling programs on Business Friendly and Competitive LGUs.

You may visit me on Facebook, Twitter, and LinkedIn
/////////////////////////////////////////////////////////////////////////////////////////////////////////////////////////////////
Would you like to earn from sharing your ideas, videos, and photos? Join us in Bitlanders!
///////////////////////////////////////////////////////////////////////////////////////////////////////////////////////////
Disclaimer: The views and opinions expressed in this blog post are that of the author and does not in any way represent the agency or department she currently belongs.
Additional Note: The sites mentioned in this post are for information purposes only and links are provided for easy access. The author does not receive any remuneration from the said companies or sites.