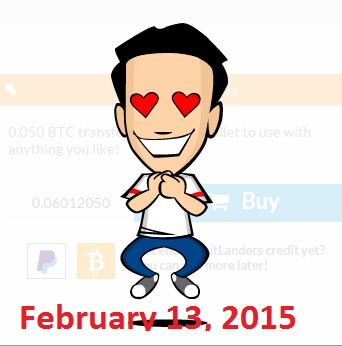 It's redemption time again today! I am glad that I was able to earn enough amount to redeem again. I was planning to do it last night but I fell asleep before I could do so, instead I did it this morning.

The same amount was my aim, 0.050 Bitcoin or 0.06012050 from the shop. I then clicked buy and entered my bitcoin wallet address through coins.ph. This will be my 10th redemption, 7th of which is worth 0.050 and the rest were 0.025 Bitcoin and $10.

Together with this redemption, I have also sent a donation. Last February 5, 2015, I had sent a dollar to Women's Annex Foundation Donation and today, I am sending it to VH1 Save the Music Foundation Donation.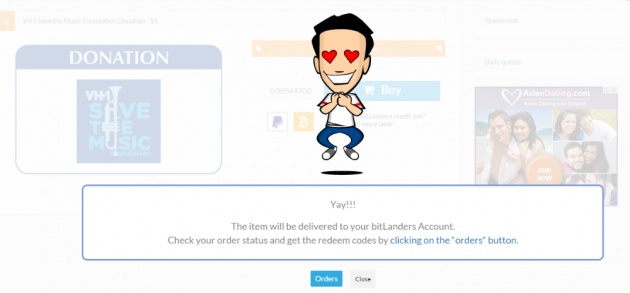 May Bitlanders be blessed so we can also serve as a blessing to others.

More power!