After Pakistan went through a massive turmoil, one man took the country's destiny in his hands for the betterment – his name was General Raheel Sharif. Pakistanis love the General, evidently and have made it obvious over social media with the trend #ThankYouRaheelSharif.
1. When there was a billboard up by the citizens of Sindh, thanking Raheel Sharif for his work in Karachi.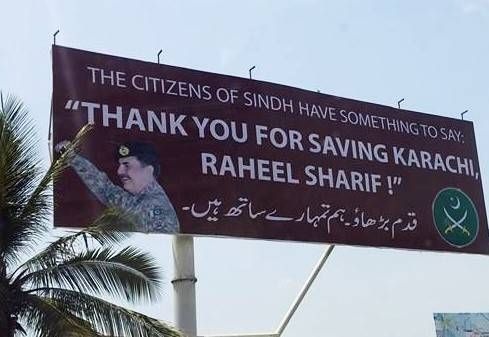 2. When a Twitterati tweeted something funny but it is actually a fact as well..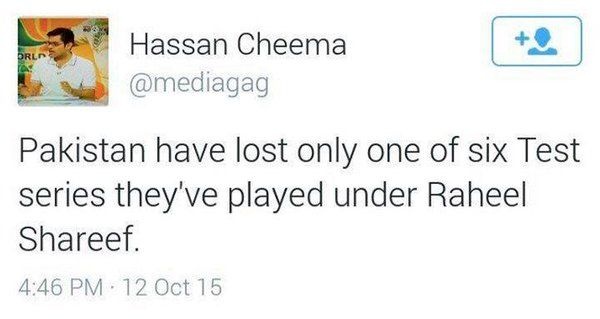 3. Truck-art painter Habib-ur-Rehman showed his love for the general with a painting.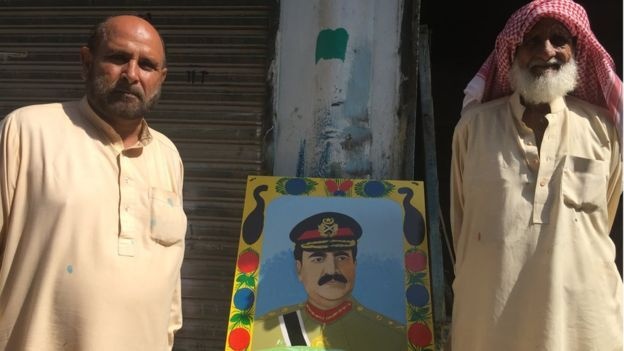 4.A Pakistani fan of Raheel Sharif puts his picture along with Pakistan's most loyal people on his car's hood.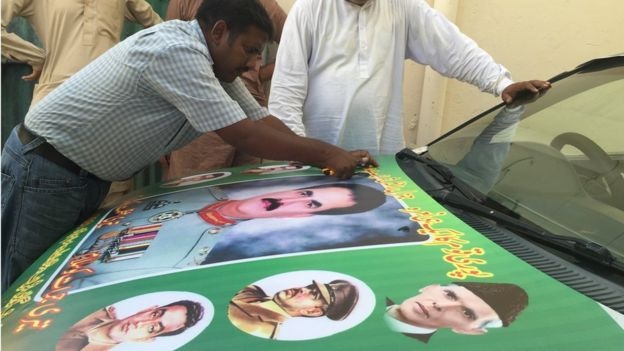 5. A meme that showed who has what on his mind – only Raheel Sharif actually thinking about Pakistan.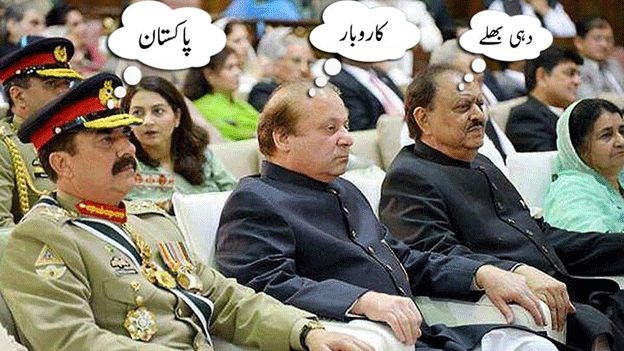 6. Pakistanis actually started the business of selling their products with the General's face. A vest/binyaan called Captain.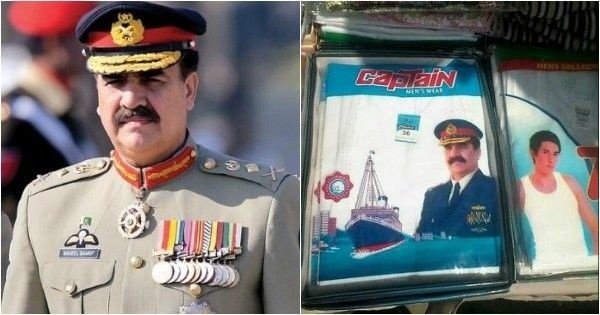 7. When Pakistanis demanded the extension of General Raheel's tenure. He has done wonders for the country.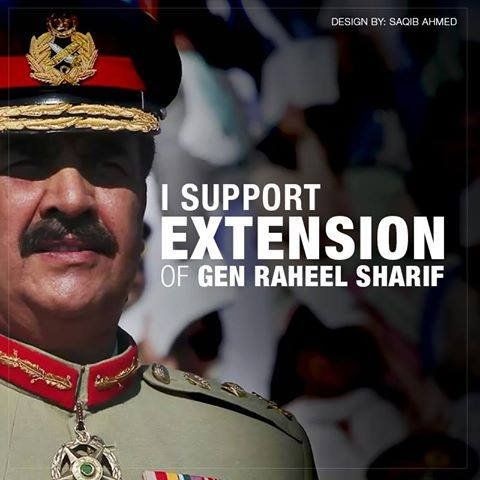 8. When Raheel Sharif hit Shahid Afridi for a four and Pakistan went crazy. The General was seen in a Pakistan vs Army XI cricket match.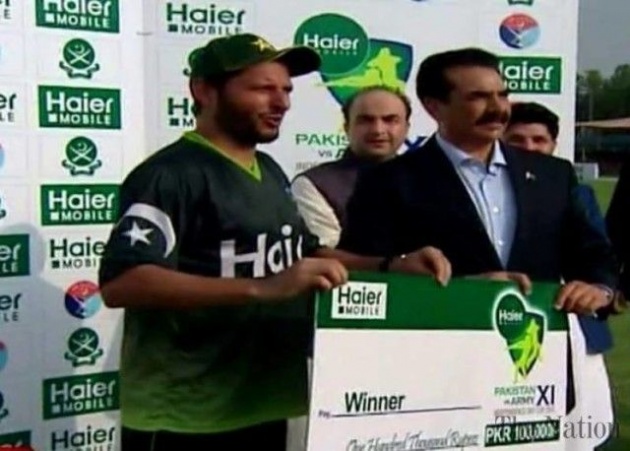 9. A carry-wagon's rear window with the Pakistan flag and Pakistan's savior General Raheel Sharif's shade-cover.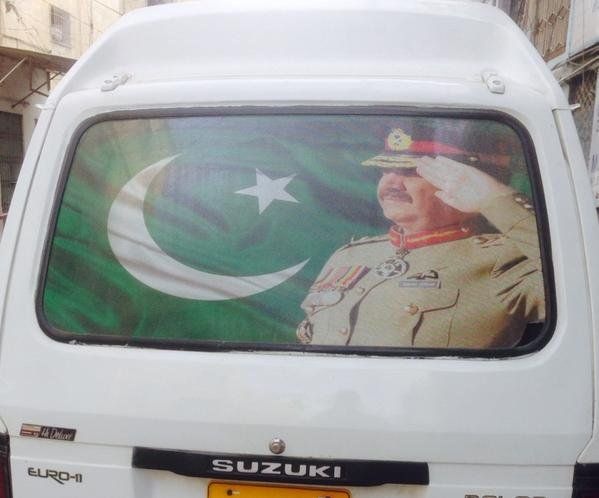 10. General Raheel Sharif was swarmed with Pakistanis and security when he went to Saudia to perform Umrah.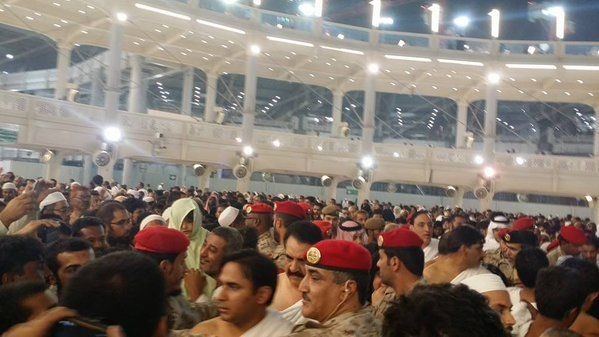 11. When an Indian movie claimed they'd attack Pakistan – a fan made this meme to show who Pakistan had to save its people.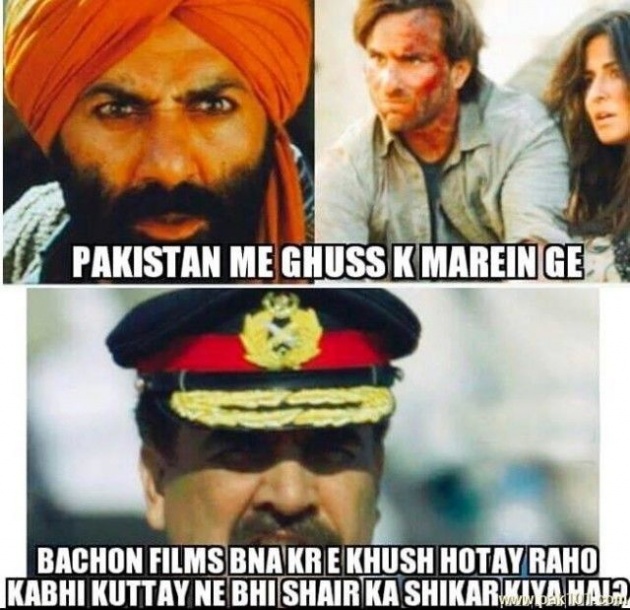 12. When Mrs. Prime Minister sent gifts to the General's wife, she declined. That's why Pakistanis love them.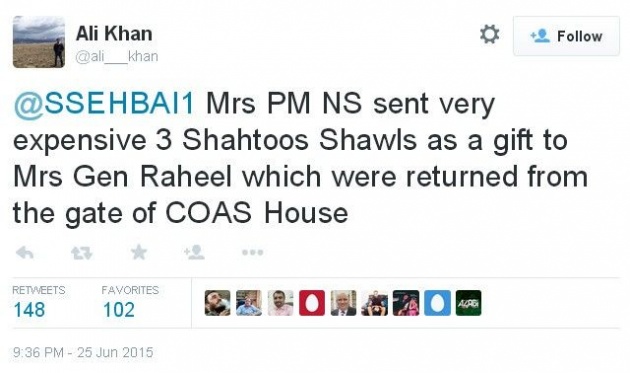 13. After the APS attacks, General Raheel Sharif was there at the reopening of the Peshawar school. He is the people's champion.