The New York Open Judo competition held on March 3rd at the New York Athletic Club and sponsored by Film Annex was a great success. This year, we were able to invite 6 national teams: France, Germany, Canada, Russia and 2 teams representing the USA. Judo, 柔道 jūdō, which means "gentle way", is a core Olympic combat sport created in Japan in 1882 by Jigoro Kano. Its most relevant aspect is its competitive element. The objective is to throw an opponent: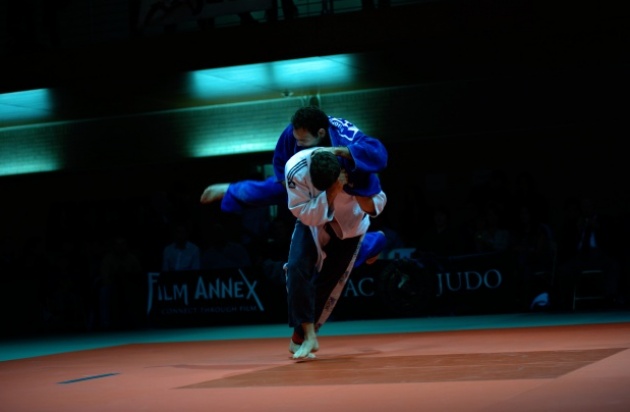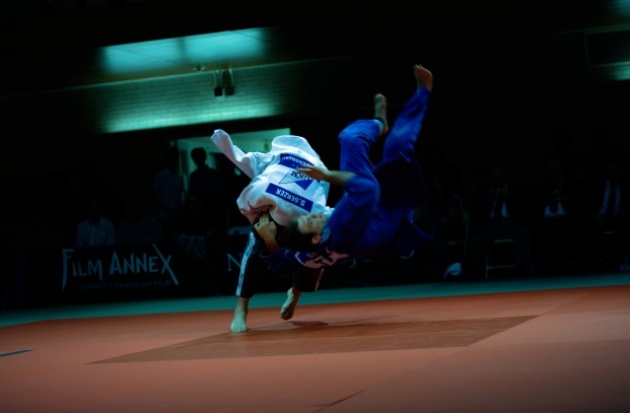 Immobilize an opponent with his shoulders to the ground for 20 seconds: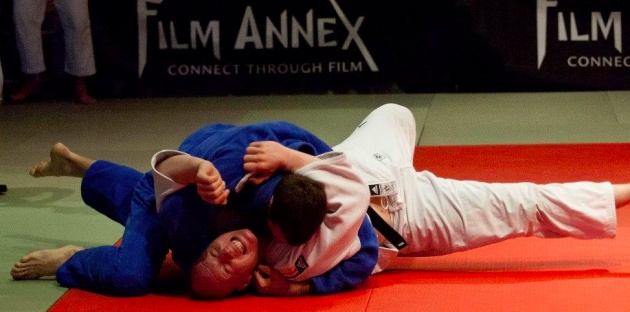 Photograph by Deborah Shapiro.
Or force an opponent to submit with a joint arm lock: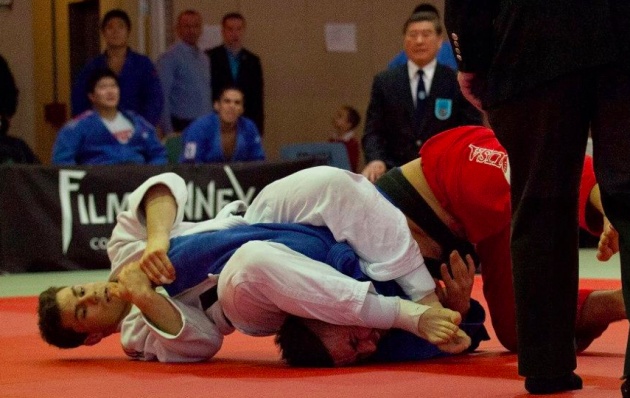 Photograph by Deborah Shapiro.
Or a choke: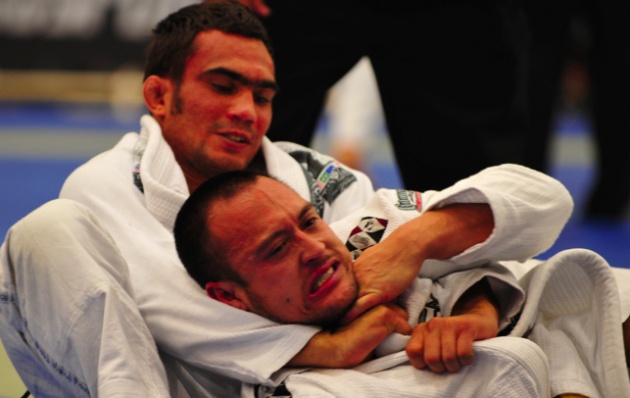 The 2013 NY Judo Open Cup featured music and an interesting mix of guests including NYAC members, Film Annex clients, partners, filmmakers, actors and models from the international agency Major Models invited by Models Web TV. The event's live commentary was handled by two times US Judo Olympian Taraje Williams-Murray and US Judo World team representative Justin Flores. The cinematography and editing of the film production was handled by Film Annex's film production team, Semyon Maltsev, Judo black belt and avid Judo competitor, and Alexey Levchenko.
Film Annex's contribution was a financial sponsorship along with the supply and definition of significant aspects of the event including:


Music concept and DJ


Tickets and Program Design


Video production and distribution


Beer and refreshments


Branded Banners and Seat Covers


Background for photo and video portraits, Step and Repeat


NYAC Judo Apparel


Trophy, now hosted on the 6th floor main Gym window case


VIP guests and management


Key contributors to the success to this event were the following people:
Tournament Director and Major Sponsor Dr. Arthur Canario, a NYAC Judo member, National Champion and Master World Champion. Dr. Canario is also an avid art collector and supporter to the performing arts.
Tournament director and Olympic Judo Referee Dr. Mel Applebaum. He coordinated the referees and several aspects of the event, including the introduction of United Water, another major sponsor of the NY Open Judo Cup.
Tournament director John Walla, seasoned Judo competitor and one of the most patient and professional people I have ever worked with. His vision elevated the NY Open Judo to the highest levels of organization and fame.
Sponsor and Judoka Charles Wall, Vice President of United Water and strong supporter of the New York Judo Open Cup. Mr Wall's and United Water's contribution was fundamental to the success of the event and allowed the organization of the NY Open Judo Cup to invite additional international representatives to elevate the level of competition and entertainment.
In addition to the Judo competition, Film Annex coordinated the interviews of several Judo players, coaches, Olympians, and fans in support to my message to IOC President Jacques Rogge on the importance of Wrestling, in particular for developing countries in need of strong role models.
I invite you to watch the 2013 New York Judo Cup Super Final to discover who was the winner of this year's event. I hope you will appreciate our vision of the sport of Judo, in my opinion, one of the highest expressions of athleticism and entertainment in the world of combat and grappling sports.
Judo is the ultimate example of martial art. The Do' element of the Philosophy combines discipline, respect and drive to win, the essential components for young women and men to achieve and surpass their goals in life, especially for citizens of developing countries where the need of role models is highly necessary and at times missing.
I started practicing Judo in September 1985, in Florence, Italy. When I look at the wall of my office where my four black belt degrees are displayed, I recognize the sport of Judo as my University in life. Much of what I have done would not be possible if it wasn't thanks to the mental and physical strength I have achieved through the sport of Judo. I consider combat sports like Judo and Wrestling essential elements for education and development.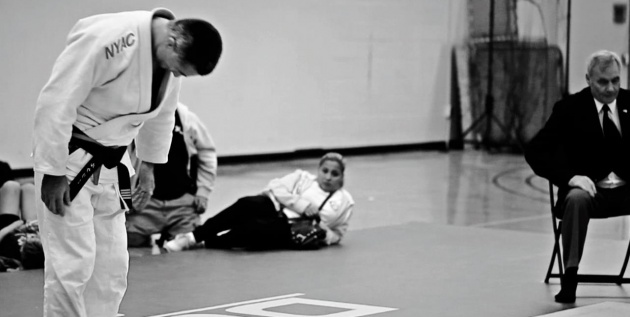 From a business prospective, the sponsorship of a Judo event is part of a Film Annex's Risk Management strategy. I invite you to read more on this matter with Risk Management with Judo and Amateur Sports -Target Marketing and Philanthropy, published on March 6th, 2013.
10,000 fights after September 1985, I am still craving for more.