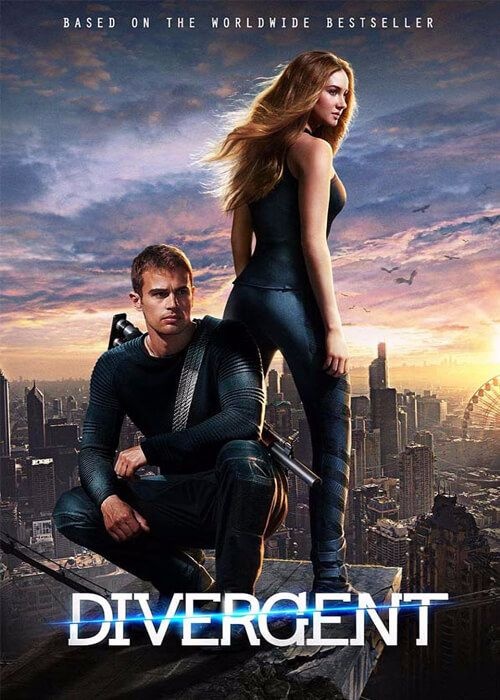 Image Source: Divergent Movie via filmmuhendisi.com
The future belongs to those who know where they belong.

-Jeanine Matthews
DIVERGENT
Hello Bitlanders People! NellShaOza here! ~ Before anything else, Read my previous movie blog - Project Almanac and My ex and whys. I know this movie review is kind of out of the latest one but I was provoked to do slight old movies because of the fact that it is not just a movie, and I think it will teach us something we should take on our everyday life. So Sit back, relax and learn something. ~
ABOUT
Divergent is a 2014 American science fiction action movie which was first seen in cinema on March 18, 2014 at Los Angeles. This was directed by Neil Burger. The movie obtained a great and mixed critics and emotions from audience, The action and concept was based on their execution for the reason of that they copied and generically produce same concept movies from other movies but Divergent was successful to its financial obtainment, from it's budget which only cost 85 million dollars, it reaches to 288 million dollars.
It reached the #1 spot at the box office during its opening weekend..
Divergent was Produce by Douglas Wick, Lucy Fisher, Pouya Shabazian and it's production company are Red Wagon Entertainment and Summit Entertainment which was distributed by Lionsgate. Movies with its same company are The Twilight Saga, Ender's Games, 50/50, Astro Boy, Memento, Letter's to Juliet and many more.

Image Source: Summit Entertainment via Google
Video Source: Divergent Trailer via Youtube
STORY OF DIVERGENT
In a society where war was gone long time ago, Factions was born. Five Factions that would play a different role in building peace, in building a new society. Erudite,Amity, Candor, Dauntless and Abnegation. the founder of the city has included this system to prevent wars, to have a specific roles for persons, for them not to have eagerness to build up a fire in which it can destroy human kind.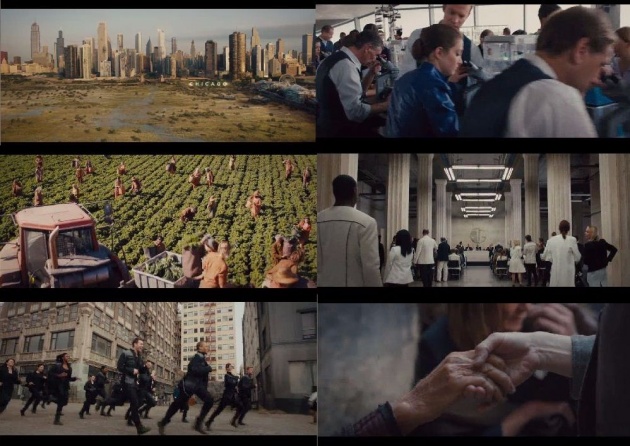 Image Source: Movie Scenes / Edited by: Me
A girl named Beatrice Prior was confuse and undecided to was she was going to choose because at the right age, they are obligated to be on a specific factions depends upon their ability, skills and of course wants.
a test is to conduct for young ones to know where they belong, They face challenges specifically fears for them to think and be wise according to their ability. She take it Mandatory and the result was not applicable for the society, its forbidden and people who has this, is killed on the spot. She is Beatrice Prior and She is a Divergent.
Tori: You're different. You don't fit into a category. They can't control you. They call it Divergent. You can't let them find out about you.
Despite of her mother and father's factions, She ended up choosing Dauntless which made her explore the other side of her world.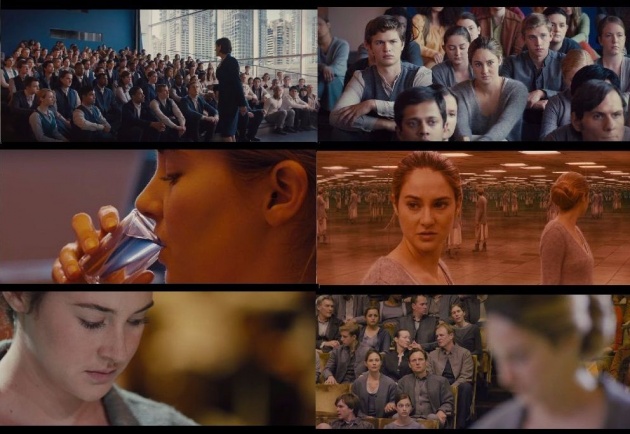 Image Source: Movie Scenes / Edited by: Me
Being from selfless to braveness gave her a challenge to maintain where she was and avoid to be drown in Factionless People who doesn't fit in any factions.
In order to stay alive she must hide that she is a Divergent. Four who is a Dauntless leader help her to avoid discovery in Final Testing which is injection serum manipulating of brain cells to show a persons greatest fear if she is a true Dauntless. She passed it and no one's thought that she is a Divergent.
Four: I know who you are. If you wanna survive, follow me.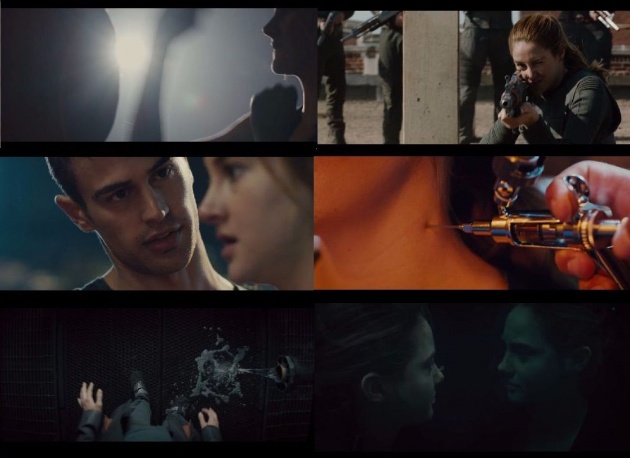 Image Source: Movie Scenes / Edited by: Me
On the Run, Erudite was secretly manipulating Dauntless by inserting a different kind of serum in each of the members to conquer the governance of Abnegation. Chaos and war started, Jeanine Matthews Leader of Erudite believe that they should governed the new society cause they knew better. Tris, Four and other Abnegation People walked through the pace of danger to save hundred of life.
Every Minute we waste, another Abnegations dies and another Dauntless becomes a murdered.

-Tris Prior
CAST AND CHARACTERS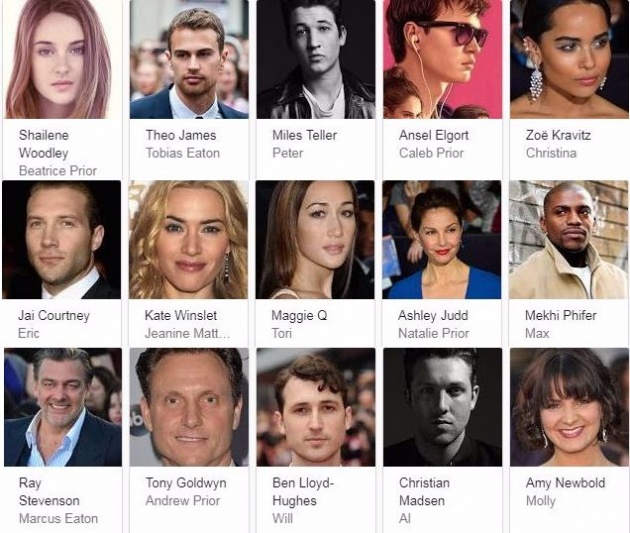 Image Source: Divergent Cast and Character / Edited by: Me
1. Beatrice Prior or Tris Prior - The main protagonist in the story where in she's a 100% Divergent and also a Dauntless.
Actress: Shailene Woodley
2. Tobias Eaton or Four - Trainer and one of the high rank in Dauntless, He contribute a lot in making Tris successful
Actor: Theo James
3. Peter Hayes - a Dauntless which is a Erudite before. He only go for the safeness of himself.
Actor: Miles Teller
4. Caleb Prior - Brother of Tris in which he chooses the Erudite.
Actor: Ansel Elgort
5. Christina - a Candor child who chooses Dauntless. She is consider as Tris' Friend.
Actress:Zoe Kravitz
6. Eric Coulter - One of the Leader in Dauntless, He maintain the rules and train the newbie harder than what should be.
Actor: Jai Courtney
7. Jeanine Matthews - Leader of Erudite in which who established the attacked to Abnegation.
Actress: Kate Winslet
8. Tori Wu - The one who tell Tris that she should be on Abnegation to protect her and keep her alive.
Actress: Maggie Q
9. Natalie Prior - Mother of Tris, Abnegation now and Dauntless before.
Actress:Ashley Judd
10. Marcus Eaton - Leader of Abnegation, He takes charge of the new society but included in an issue.
Actor: Ray stevenson
11. Andrew Prior - Father of Tris, a Abnegation and He was one of the council in governing the new society.
Actor: Tony Goldwyn
The cast that portrayed the characters are indeed perfect in their roles. It gave the movie more interesting to watch because of the correct casting. Like the leading actress which is Shailene Woodley (Tris) Her innocence face and at the same time her aggressive acting gave a lot of factor in portraying as the Divergent. Even the leading actor, Theo James (Four) His sense of being wild and a fighter compromise his role as protagonist not like the other one, Jai Courtney (Eric) who is also perfect for his role as a antagonist.
5 FACTIONS
Well, when I first watched the movie, Automatically the first thing that comes from my mind is, it is a Hunger Games look a like movie. The concept from the first is kind of same, The ambiance, people's face and people's clothes especially in Abnegation.
But when I realized those Factions roles, it suddenly pops to me the interest I must put to appreciation in watching the movie, Those 5 Factions has played the whole plot, My interest is on it and I've put my expectations in the movie. It didn't disappoint me, even though they didn't show all of it, Indeed its great. for you to have a summarize and view about those factions, I'll state the 5 Factions. Here it is ~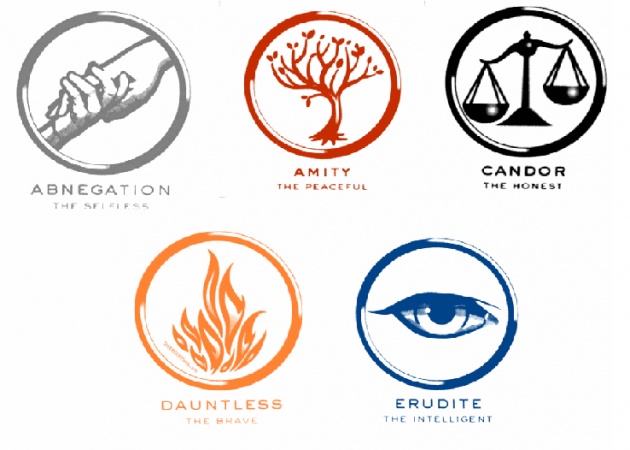 Image Source: A Dystopian Society
Abnegation are people who are selfless and ready to give a hand to other people who needs help.

Amity are those people who have a light and joyful heart, they live in harmonious and peace world

Candor are the Honest one, Importance of justice is what they compromise.

Dauntless in other hand, the one who bravely serve the new society with their strength.

Erudite are those people who has a higher intellect and wider explanation to things.
It's good to see this different kind of Factions, for me it doesn't only represents the movie itself but also the life we have today. Because I believe this Factions are the choices we have in our life, may be in being someone you wish you could be or someone people just want you to be and YOU was represents by Tris.

Image Source: Heroine Journey
I think I learned in Divergent is the capability of each and everyone of us to define our own factions in our life, Test can't decide who we truly are, It is just a guide (like what it says in the movie) At the end, the options will live in our hands and we are the only one who can tell (Like what Tris did)
Tori: You have to trust yourself.
DIVERGENT SERIES BOOK
Books are now one of the main target of Film Industry, Which made the stories in the book more lovable (not everyone is a bookworm) Divergent is one of the the books which was derived from a Book Divergent Series in which was written by American novelist, Veronica Roth.
The novel is the first of the Divergent trilogy, a series of young adult dystopian novels set in the Divergent Universe. In particular, the novel explores the themes common to young adult fiction, such as adult authority and the transition from childhood to maturity.

Its major plot device, the division of society into personality types, is one used in other science fiction works.

-Divergent Novel via Wikipedia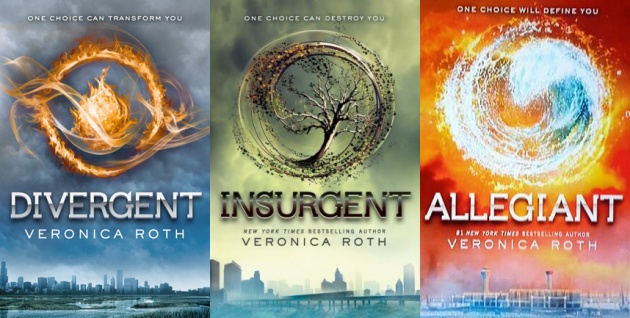 Image Source: Bookriot
I've watched all these series but never read it before, If I would only have the chance I would read it. Its like Past, Present, Future path of life. One Choice can Transform you which is in the past, One choice can destroy you which is in the present and One choice will define you which is in the future.
ALL IN ALL
The movie is a must watch and of course is a must share, It doesn't only shows a fiction type of story but also the story that we have in our real life which can help those people who have struggle in believing what they want to be.
Either of the following factions, Remember to be who you are ~
We're like the Factionless now. We've left everything behind, but we found ourselves and each other. Tomorrow we may have to fight again, but for now we'll ride the train to the end of the line. And then, we'll jump.

-Beatrice 'Tris' Prior
Image Source: Divergent Interview via Youtube
Thank you so much
For spending your time
Reading my blog ~
Be Safe Everyone!
and
Believe in yourself
Be Real ~
Best Regards,
July 2017