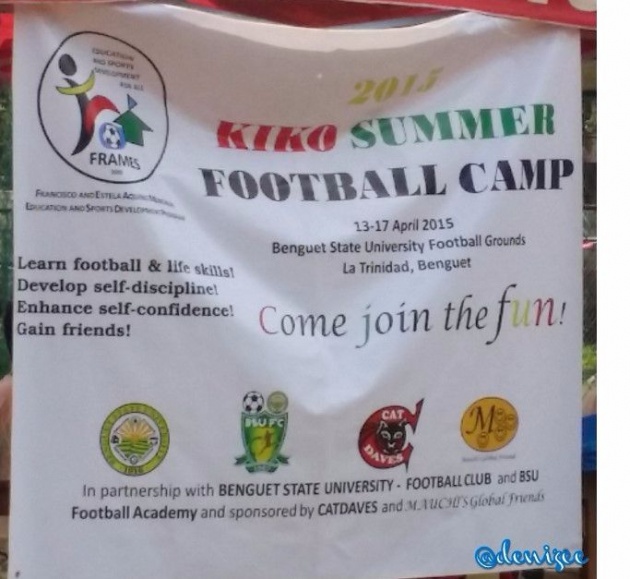 Football or soccer is a sport popular in Europe and some parts of Latin America. It has gained popularity in the country ever since the Philippine Azkals has won in international competitions. Recently, my children together with their cousins participated in the 2015 KIKO Summer Football Camp which was held at the Benguet State University (BSU) Football grounds. It was a five-day event full of running, bouncing and kicking balls in the morning and dancing & art activities in the afternoon.Children are grouped according to their age. Tenice joined the 3-5 years old bracket, Flynn, Yvonne and Deun are under the 6-8 years old group, while Ethan and Juwbec participated in the 9-12 years old group.
Watching them engage in physical activities has also brought a smile to our faces. They do not mind even if sweat are running down their sun tanned skin. Even as they are panting hard and about to drop from exhaustion, a happy grin is still plastered on their faces.This is so much better than letting them stay inside the house and play computer games or watch television the whole day.
An Australian Health Survey conducted in April 2012 has revealed that 25% of Australian children and teen aged 5-17 are overweight and obese and one of the cause is due to sedentary activities such as computer games, internet use and television. Our children are no different, they are also exposed to these sedentary activities, that is why I'm so happy that sports training like this are being offered for free.
Here are some photos catching these kids in action: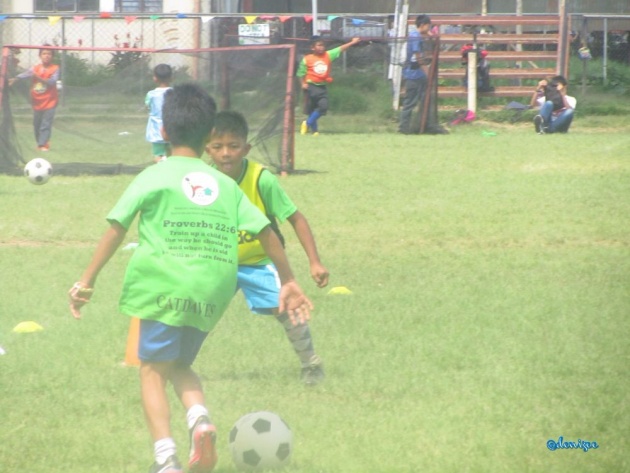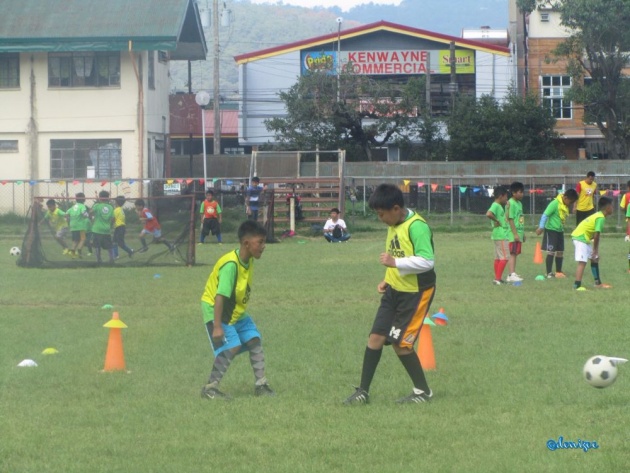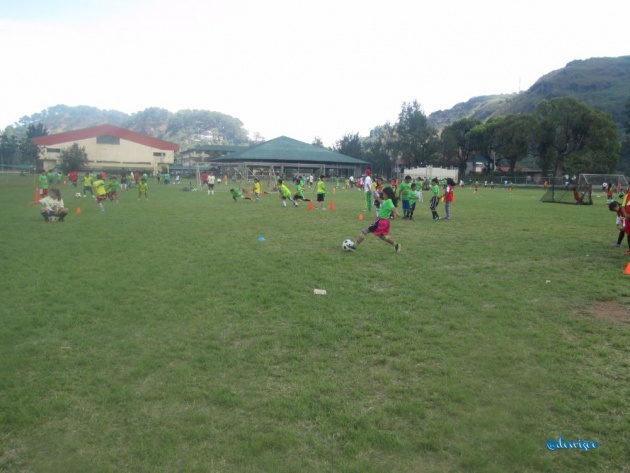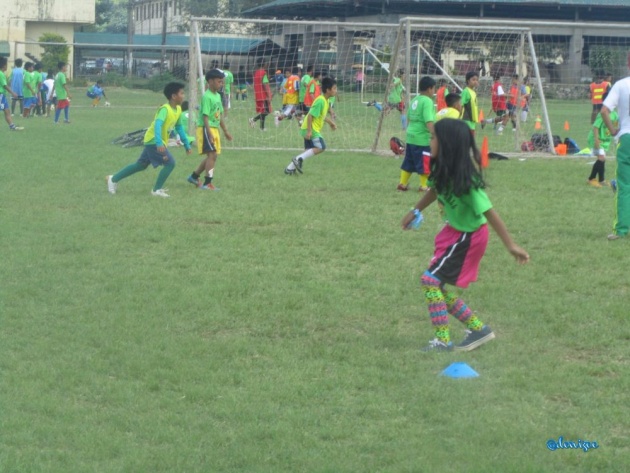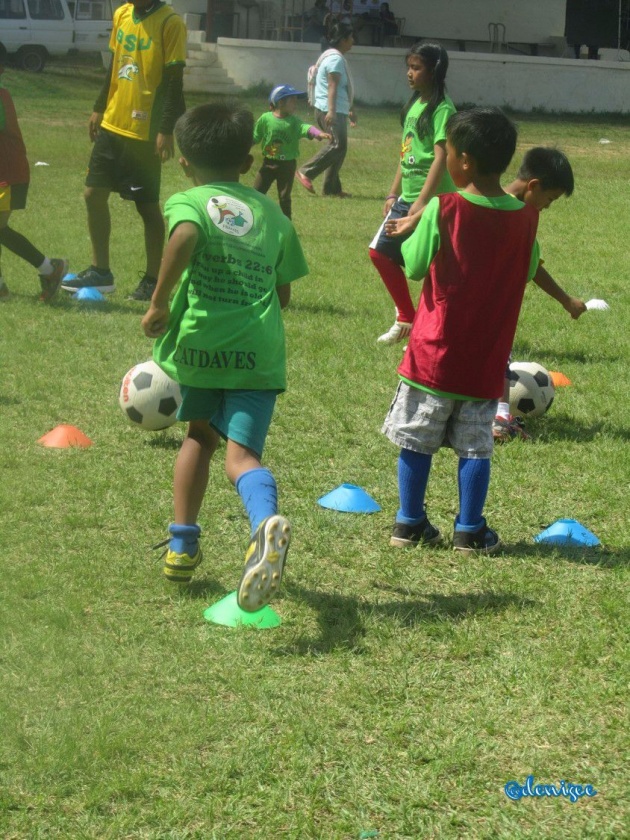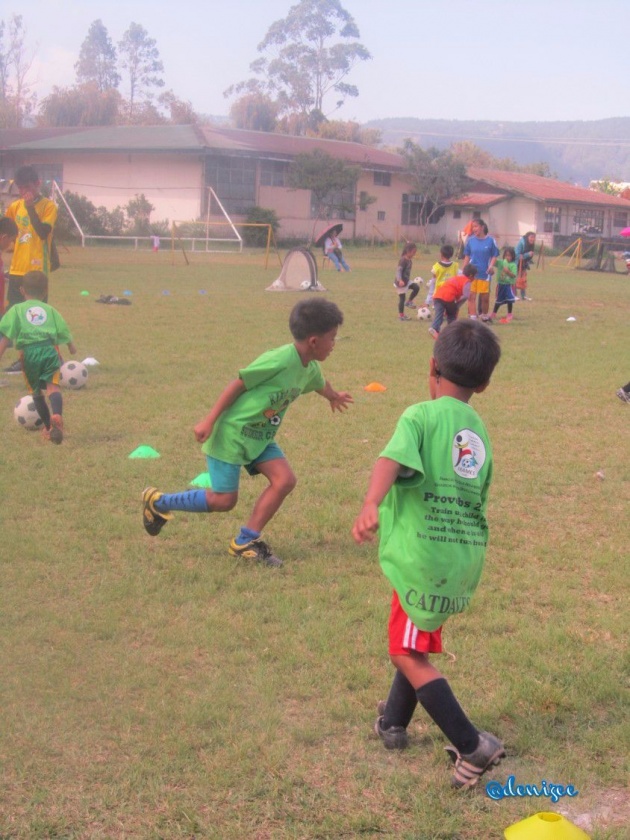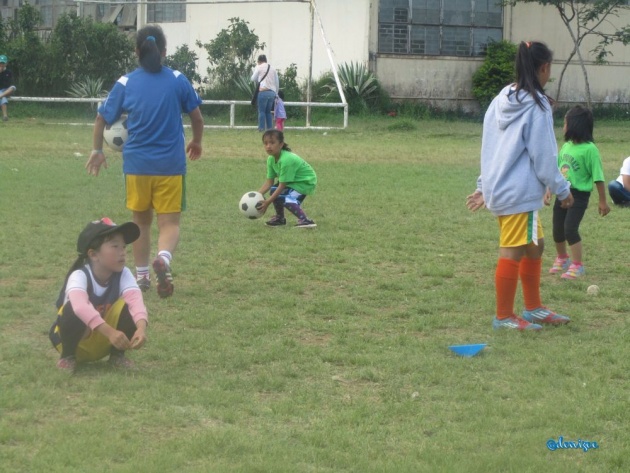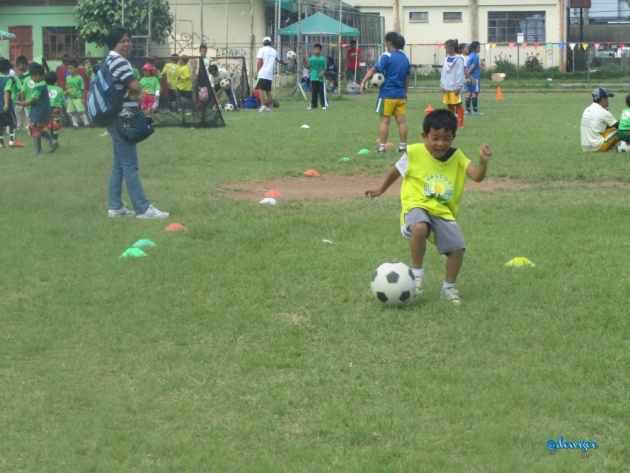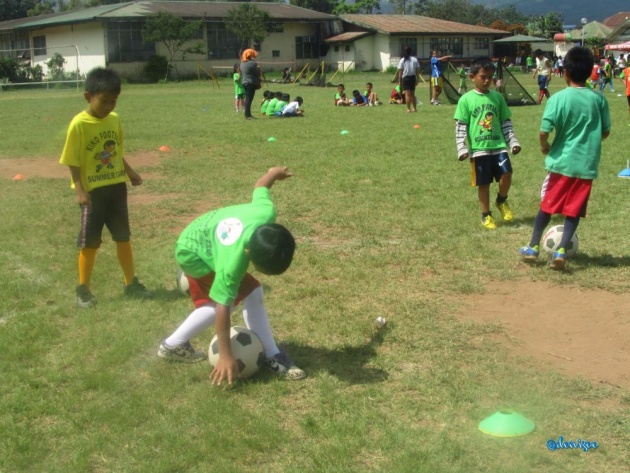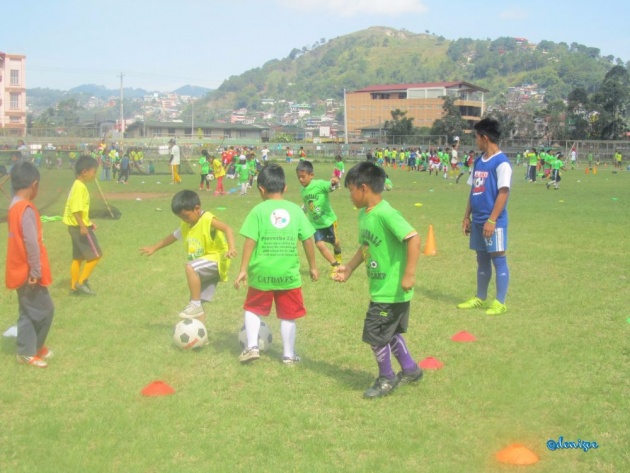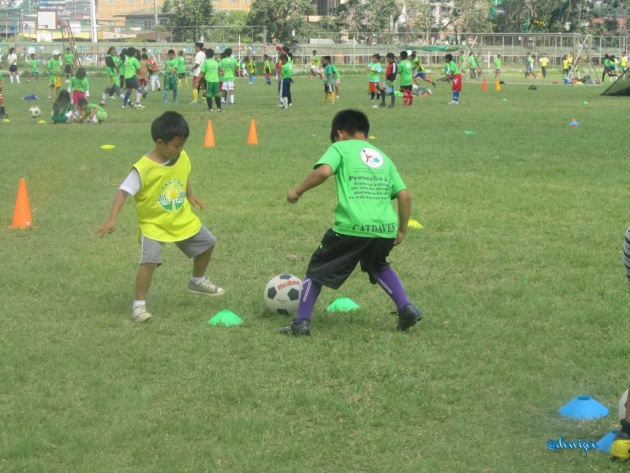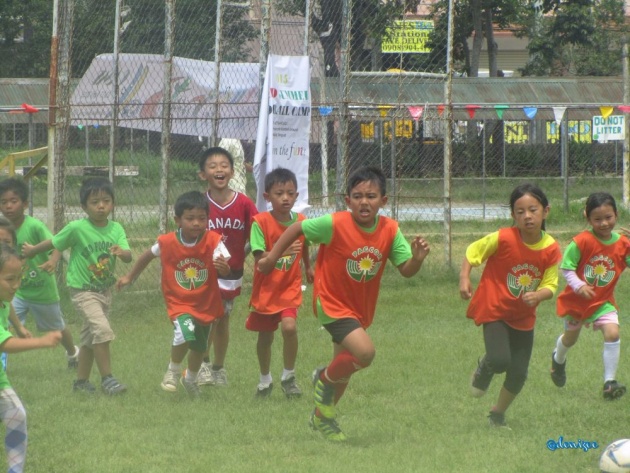 Aside from being physically active, they were able to interact with other children their age, thereby gaining new friends in the process. Their self-confidence has also increased dramatically and values like sharing, leadership, team work and camaraderie were evident in their games.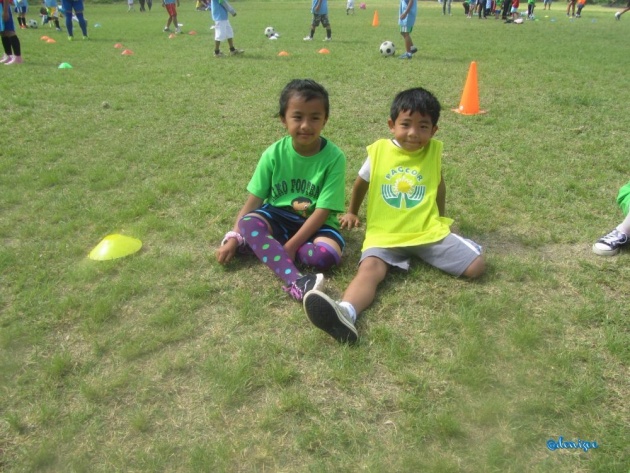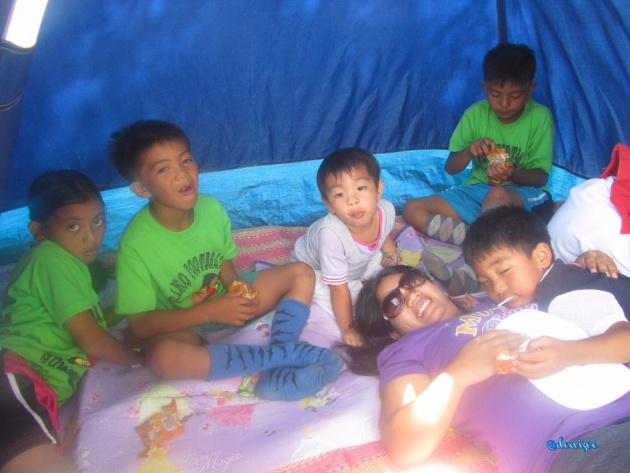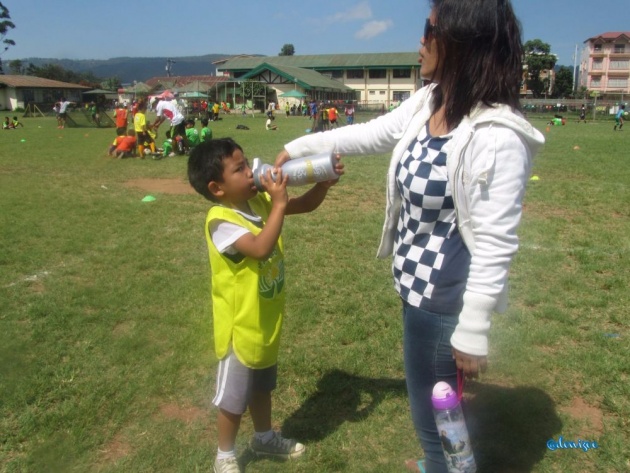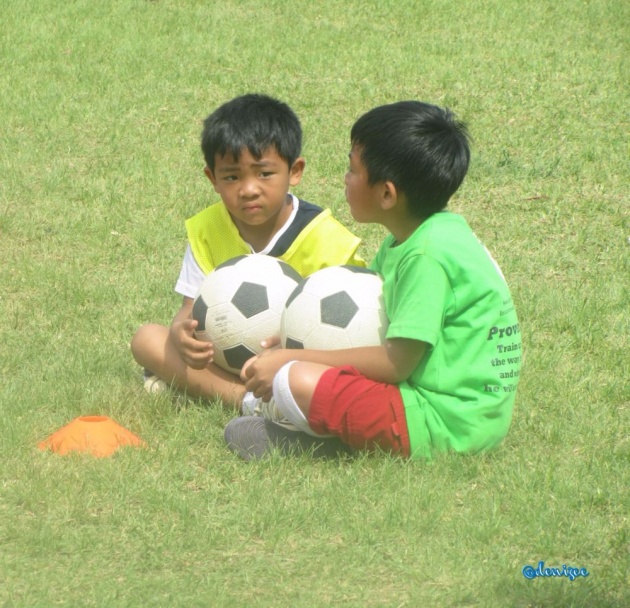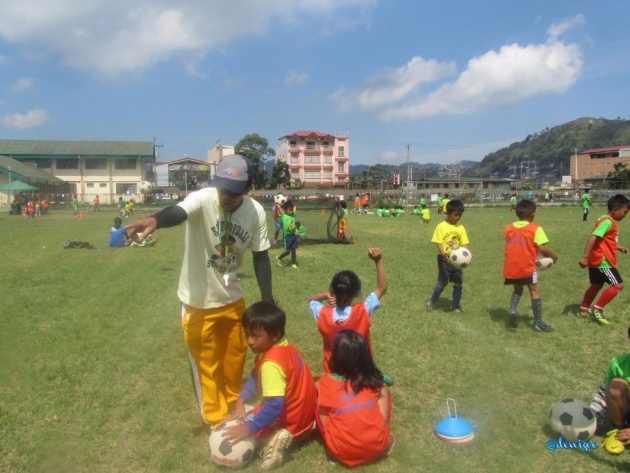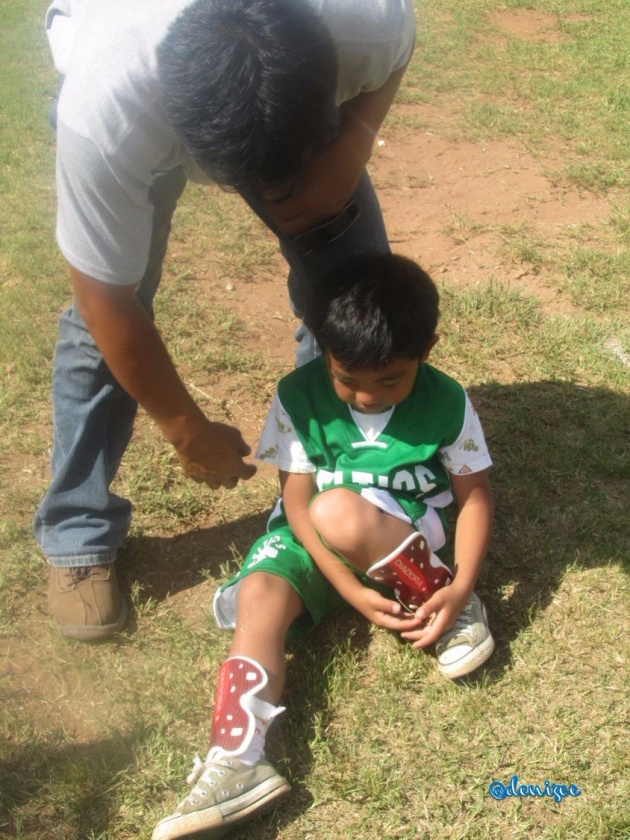 On the last day, we did not go home empty handed. Deun and his teammates was able to defeat the other teams and were declared as champions. We also had luck in the raffle draw, Ethan and Yvonne have won a pair of shin guards, Juwbec won a ball and Flynn won a pair of football socks. These event is a great achievement for them and we, their parents are very proud of them.
We made it kiddos! You made a good job. Keep it up.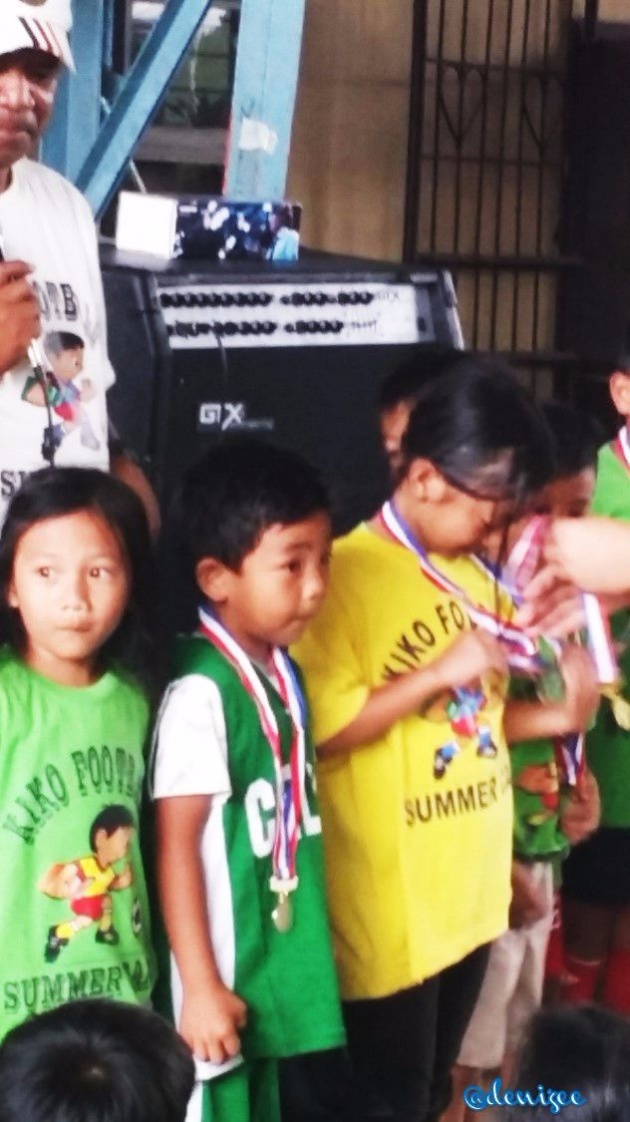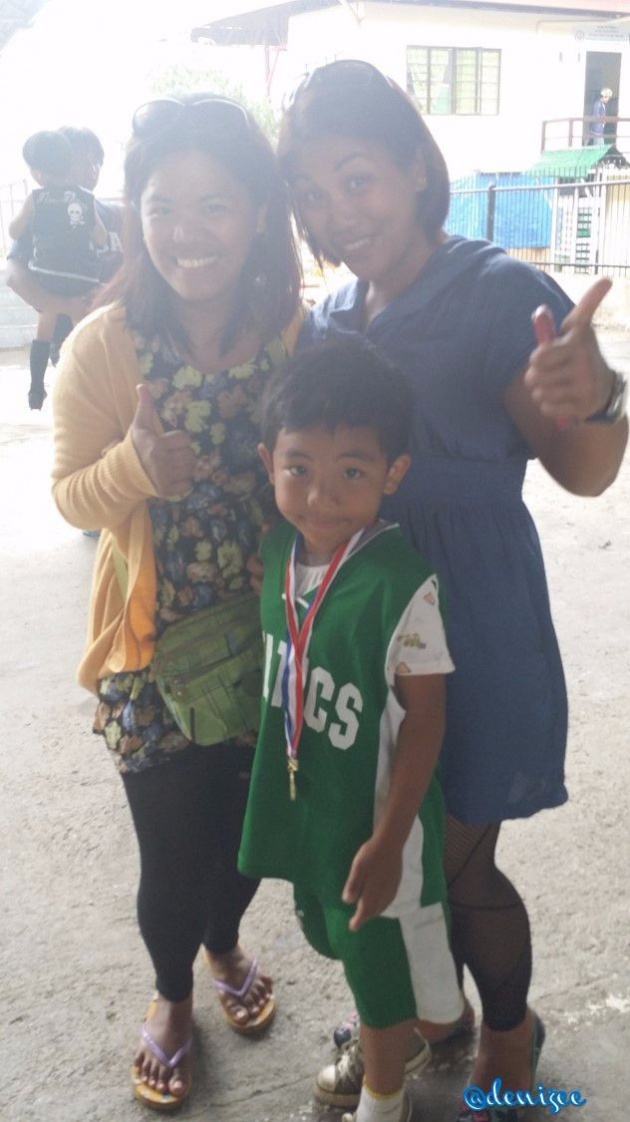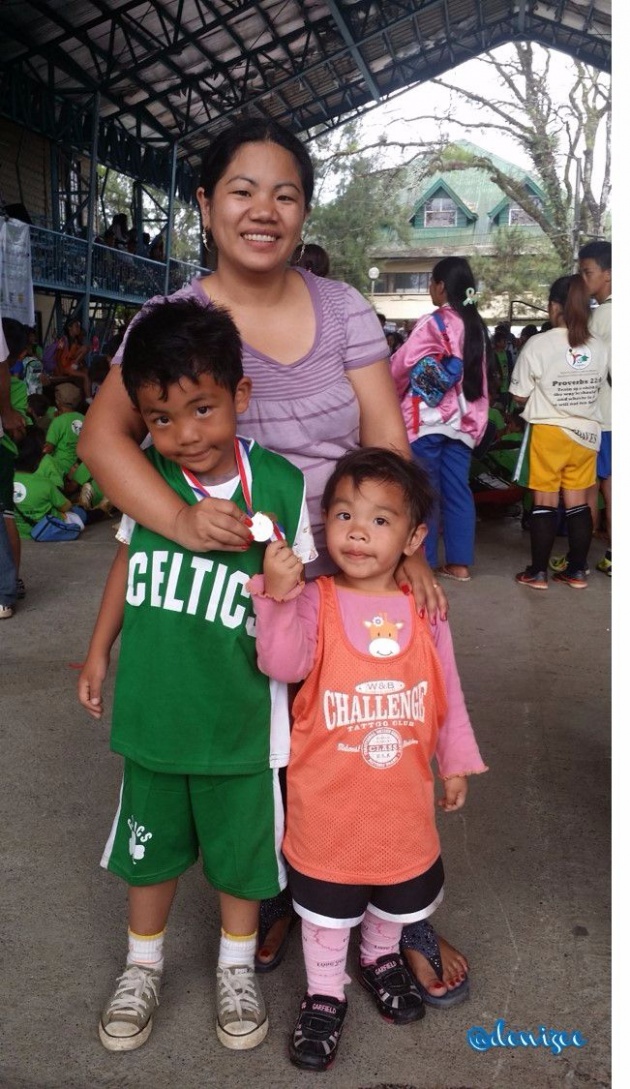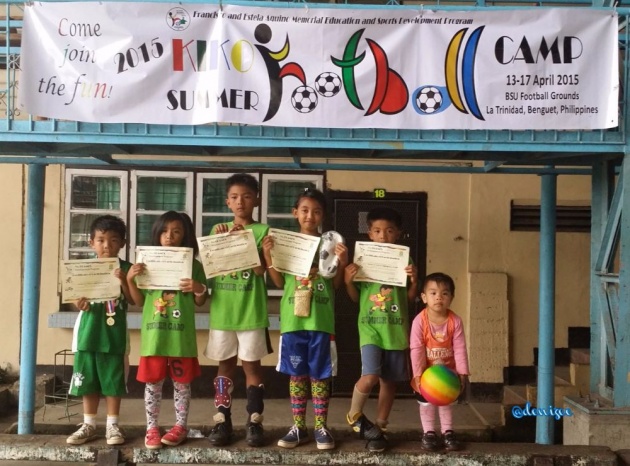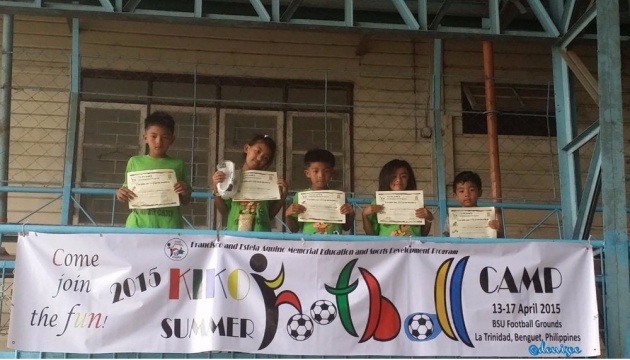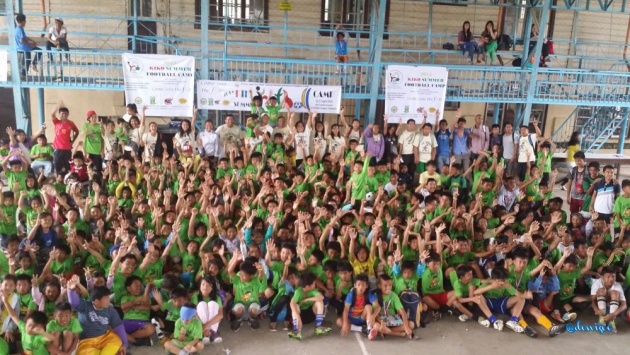 Yes, they were dead tired, their muscles sore and aching. They even sustained some cuts and bruises, and were hit hard by the balls but they were the ones to say "It's alright, that is all part of the game". Experience is really the best teacher.
Special thanks goes to the Francisco and Estela Aquino Memorial Education and Sports Development Program (FRAMES), BSU Football Club, Catdaves and Mauchi's Global friends. May you continue to train young individuals in the field of sports. God bless you a thousandfold.