New York, NY, March 31, 2015 - bitLanders was once again this year a proud sponsor of the 2015 New York Open Judo Team Championship hosted at the New York Athletic Club. A crowd estimated at 1,000 people attended the event.
For the first time, there was equal representation for Men and Women's teams. The US Women's team defeated both teams France and Cuba, while the French team in the Men's division won for the 3rd consecutive year.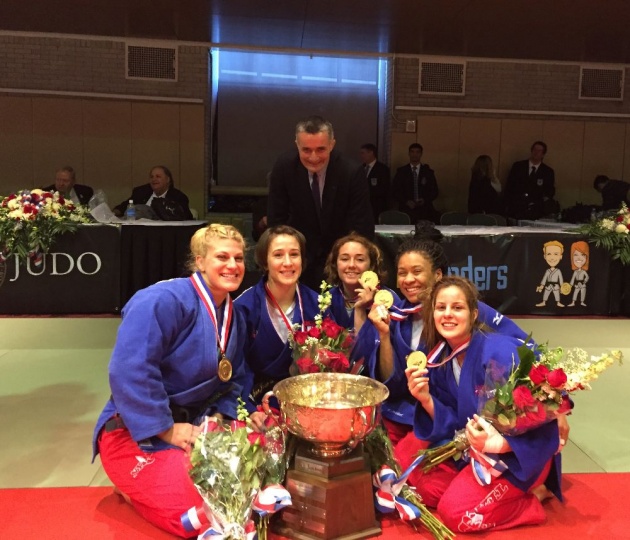 The US Women's Team with bitLanders Founder Francesco Rulli.
bitLanders awarded a prize money in Bitcoin for the equivalent of $100 for every Ippon (Judo knock-out) scored in the Women's Team competition. Kayla Harrison and Marti Malloy (USA), Yalennis Castillo, Dayaris Mestre Álvarez and Olga Masferrer (Cuba), Clarisse Agbegnenou and Aurelia Issoumaila (France) were all rewarded for scoring an Ippon.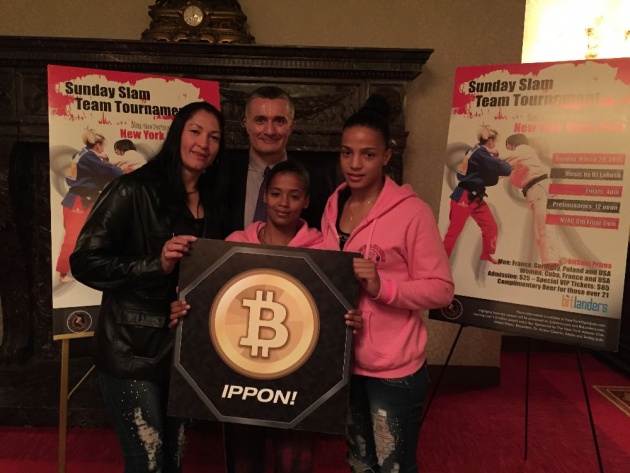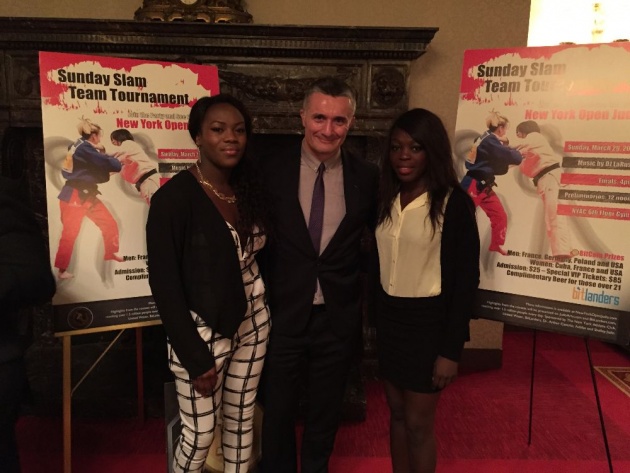 Cuban (left) and French (right) Judo athletes who scored an Ippon with bitLanders Founder Francesco Rulli.
New York Open veteran Vincent Massimino from Team France was named the Most Valuable Player.
The Women's Cuban team was traveling to the US for the first time since the recent announcement by the United States of new regulations easing restrictions on travel, and business with Cuba. They were coached by international Judo legend Ronaldo Veitia.
Photos and videos from the event will be shared with bitLanders 500,000 users and their extended network of 180 million fans and friends, and on the Judo dedicated platform www.JudoArts.com.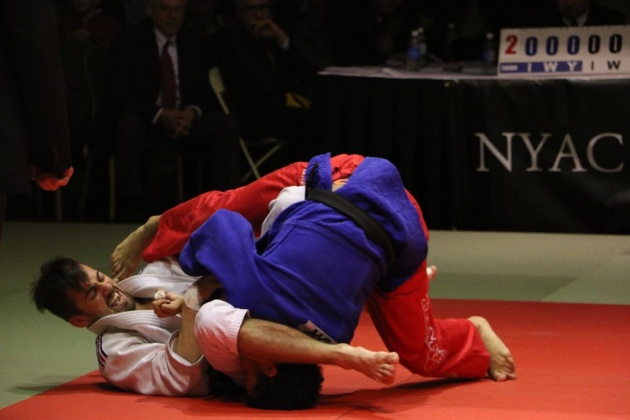 Photo credit: @thefestiveanthropologist.
Final results - Men's Division: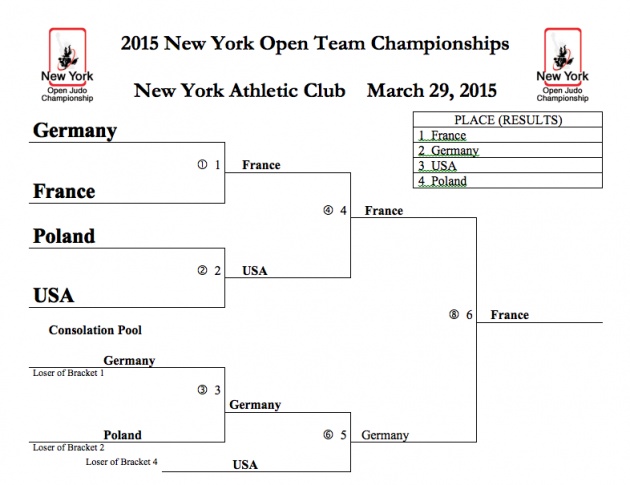 Final results - Women's Division: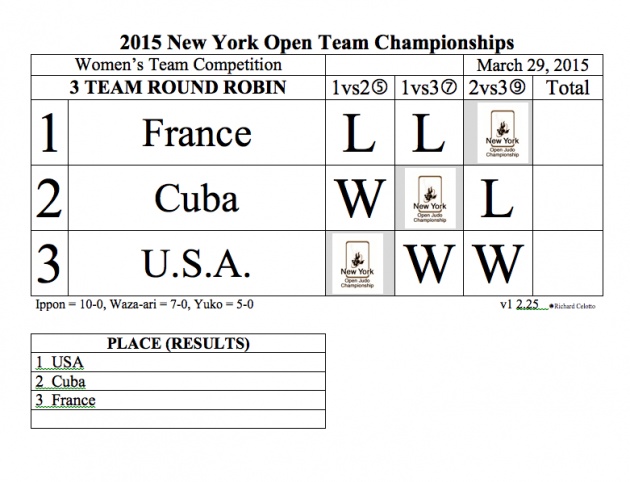 Video credit: The Fight Nerd.
The Judo Bitcoin Rewards are live on BitLanders Judo Rewards Page, building a community of 500,000 users and 180 million friends and fans to support the Olympic Sport of Judo! Check it out and spread the news!