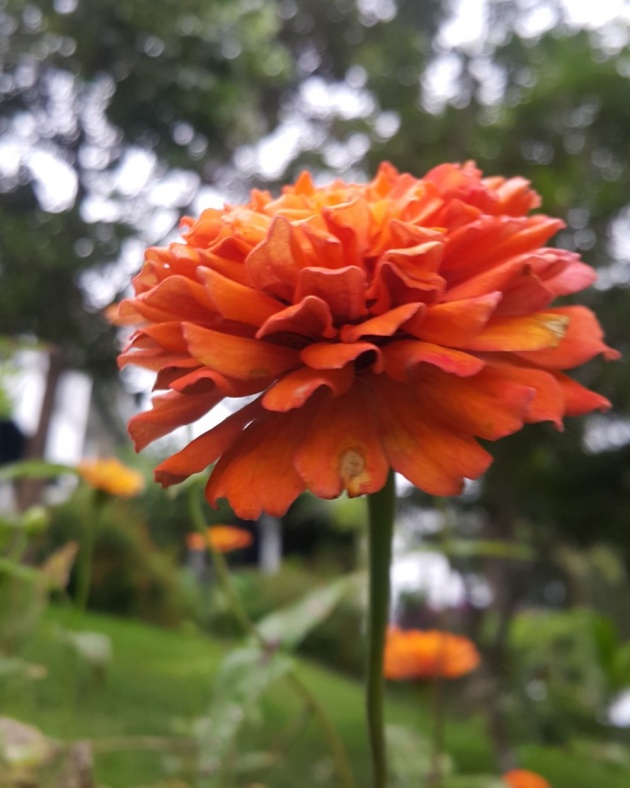 *Image is credited to Rain Tajon via www.bitlanders.com
Days have just fly faster that I know, and the next thing, the year is coming to an end again
I was asked what will be my new years's resolution, but then something came to my mind, should I really think what are my goals, what has to be changed for 2018 now? Or should I look back at what had happened to me for more than three hundred sixty days? The good and the bad, everything in between. While almost everyone is looking ahead for the coming year, here I am sitting and making a list on the best and the worst that had come into my life, the joys and the pains that are inevitable. Well, I have a handful of it.
My point in looking back is to have my own self assessment, for me to set my new years resolution but the most important is to be GRATEFUL for the year that has been. Yes, looking back does not always mean you are not moving forward, it is more on saying, "I am thankful to God that I have survived everything."
Wise is the one who flavors the future with some salt from the past. Becoming dust is no threat to the phoenix born from the ash."--Curtis Tyrone Jones


*Image is credited to Rain Tajon via www.bitlanders.com
The year that has been and what I am thankful for.
This year, 2017 has been a rollercoaster ride for me, from my family to personal life to work life. The ride was fun to be honest, despite the pains, still I have the best of the year to cover the bad ones and here is my list of the thingss I am thankful for.
Personal Life.
This year, I have come to get in touch with someone from the past and I can say, I have now the closure, a closure that I deserve after many years of no communication. Somehow, I am relieved that I can really start my life on clean slate.
I have been in long distance relationship for years then suddenly this person just drift away, I don't know where to contact him. We didn't have a break up, a formal break up to be honest. So, for years, I was just left hanging, waiting for answers to a handful of questions that has been running on my mind and this year, the long awaited answer has been heard. There was no bitternes, it is something that I have been expecting and I am happy for him. Now, we are friends, exchanging messages ocassionaly.
I am very much thankful for the CLOSURE.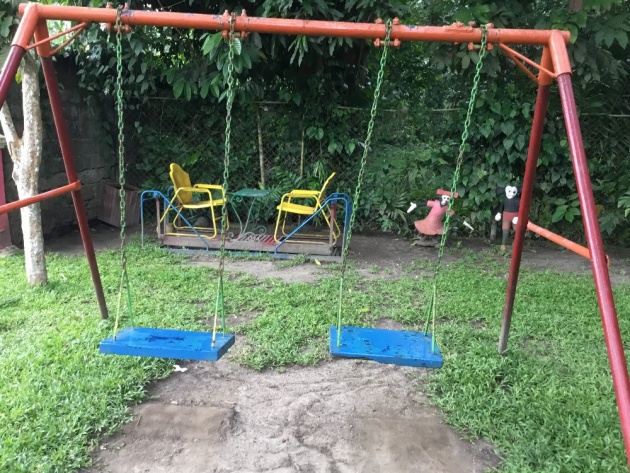 *Image is credited to Rain tajon via www.bitlanders.com
With my work.
It is the same thing, I mean, same attitude, style with the people arround me so I have to make something out of it. It is still frustrating and annoying at the same time but I learned to handle it the best way that I know, and I am trying to keep everything within my reach.
But within this year, I have only one demand letter that came, which was received the day I have my vouchers transmitted. Receiving only one this year means a lot, it means I have learned to be more strict and more watchful with my papers. Compared to last year, I have received two and it is kinda pressuring so I have decided to be more discipline with everyone.
What I am thankful with regards to work is that, I have been able to stand firm, I have to be more hard with the people around me, "NO REPORT, NO PAYROLL". Some have taken advantage my kindness and give in to their request and I ended up frustrated not with them but more of myself and to minimize and possibility of avoiding it, I have stood up with the rules this time and I have seen the best effect of it.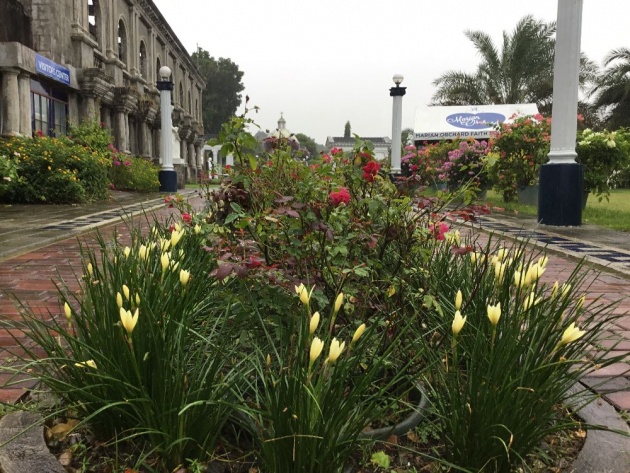 *Image is credited to Rain Tajon via www.bitlanders.com
Online earnings.
This year, I have decided to come back here in Bitlanders after many years of not being here. With my return, I have seem to left my other online writing site and I felt guilty about temporarily leaving it. But I will be checking the site from time to time.
Being here in Bitlanders, I have learned how to do things here, unlike before that I just log in and left, now, whenever I have time, I am here, submitting pictures, videos and writing blogs. Despite that fact that I am still getting low reviews, I am still honing my craft, learning how to do it just like the others. But then, I am thankful to those reviews, I just need to really be more focused and do more rechecking and reading.
Aside from that, I have come to earn more this year through Bitlanders and I am very thankful for I have saved more this year and somehow it covered my bills, my monthly bills that is growing, yes, I add more last November.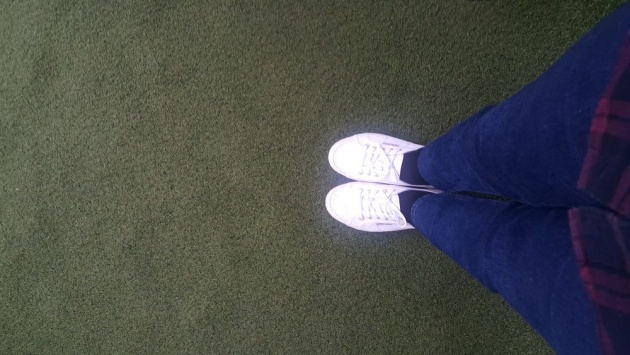 *Image is credited to Rain Tajon via www.bitlanders.com
Family.
We remained tighter and stronger, despite having some issues, we try to resolve them. This year, we spend more time together and I am very grateful with that. My family has always been my top priority, to the point that I get affected with even with the pettiest issue that is being thrown at us. I am glad we are mature enough to deal with everything, and more understanding.
I am thankful to with their unending support to each one of us, in financial matters and moral too. And I am just one happy member of this family. Praying that we will remain like this and keep the faith to each other.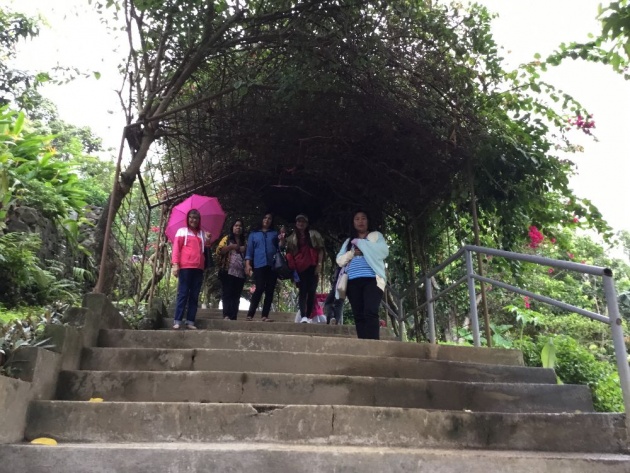 *Image si credited to Rain Tajon via www.bitlanders.com
We're so wrapped up with egotistical things, career, family, having enough money, meeting the mortgage, getting a new car, fixing the radiator when it breaks--we're nolved in trillions of little acts just to keep going. So we don't get into the habit of standing back and looking at our lives and saying, "Is this all? Is this all I want? Is something missing?"--Mitch Albom, "Tuesdays with Morrie"
To look back is something you have to do, stand or sit back, think what had happened and do self assesment. All you need is to look back and not to keep your eyes on your back. To be able to move forward with a lighter heart, looking back is necessary at times and don't forget to get the essence of it...LOOKING BACK ALSO MEANS BEING GRATEFUL FOR WHAT HAD HAPPENED.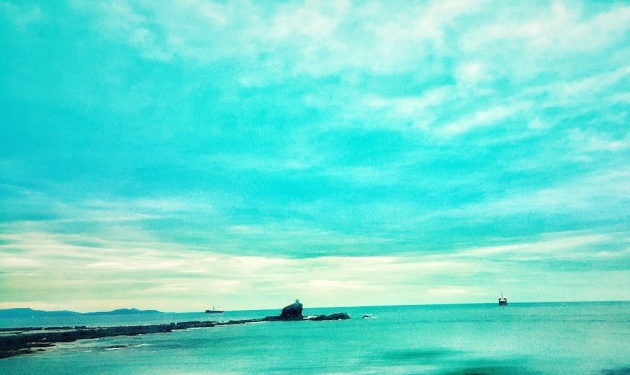 *Image is credited to Rain Tajon via www.bitlanders.com