Video credits: James Figues via www.youtube.com
Alright, this took awhile but I finally had the courage to summarize my travel and exploration timeline for 2017. I know I have to halt it a bit due to health conditions but I guess my husband and I were able to slowly cope up with the events that had occurred and we grabbed every chance we have to get back on our feet and hit the road again.
Thus, I thought I should make a list of those locations to "hopefully" inspire me to travel again for 2018. It's a bit sad that it's only my husband who had started traveling this year. He is traveling without me, that's the sad part but nonetheless, I have no hard feelings as it is part of his job! Oh, I wish my boss would give me free plane tickets so I could join him but, I bet I have to just wait for the right time for my trip to Europe as well in the future (wishful thinking).
Video credits: James Figues via www.youtube.com
Keep reading because I have my travel 2017 timeline below. Oh, I realized all of my travel stories have been posted here in bitLanders so I am a bit of considering if I should pursue this blog or what. Anyways, someone told me they are really reading my travel blogs so I'd better finish this.
SURIGAO
My first trip for 2017 happened in the first week of the new year and it was one of the most challenging if not the most because my patience was really tested plus I was with balikbayan friends.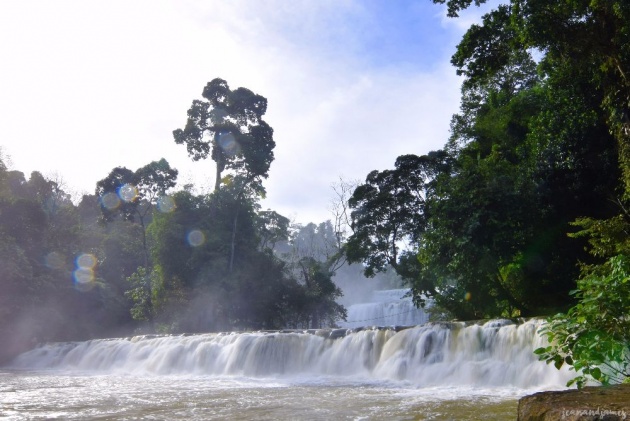 Image credits: Jean Beltran-Figues via bitLanders.com
This trip was also very hectic as we only had three days but we got to insert the Enchanted River, Tinuy-an Falls, International Doll House and even got to Britania Group of Islands! Not to mention that we flew from Cebu to Butuan in a rainy day and there was even a problem landing to Butuan, the captain even announced that if they won't land on their third attempt, we'll go back to Cebu.
The first day was spent hopping from one tourist spot to another. It was really a bad timing because of the weather but we have no other choice but to enjoy it. The Tinuy-an Waterfalls was very muddy and the current was really strong that we didn't mind getting into their raft.
The second day, we had island hopping at the Britannia Group of Islands but the weather again was on our way. We still enjoyed it though but we had to face the strong and cold wind on our way back. We weren't able to drop by the Naked island because of the strong current too!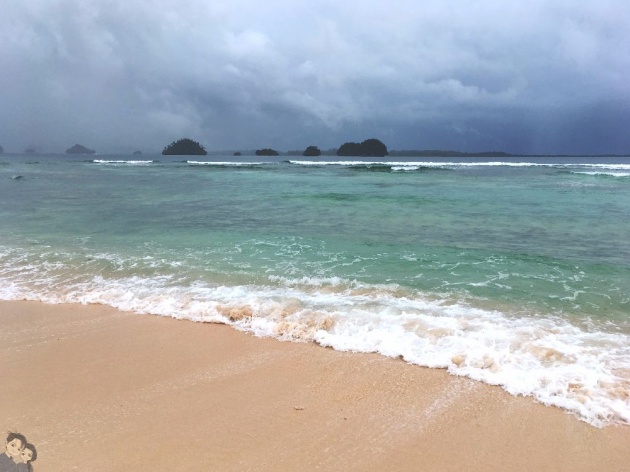 Image credits: Jean Beltran-Figues via bitLanders.com
But the most challenging part was on the third day when we were on our way back to Cebu, our trip was canceled in Tandag due to the typhoon. We had to go to Butuan so we can get to Cebu on the same day. We shelled out more money, I had almost reached the end of my patience because of our companion, good thing my husband was there to remind me to keep my cool. God and luck were still with me as I was able to get tickets from Butuan to Manila then to Cebu. It was LuzViMinda day for all of us. Truly unforgettable! In fact, writing this brings back lots of memories, funny and irritating ones but those were part of the learning process and I am glad it happened.
PANGLAO BOHOL
It was a treat for my husband and my own birthday. I am 18 days older than my husband, he celebrates his natal day every 18th of February, so can you guess my birthday?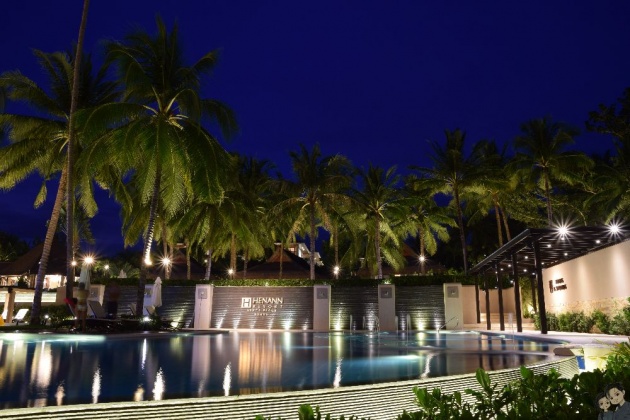 Image credits: Jean Beltran-Figues via bitLanders.com
For our birthdays, we treated my parents for a day tour at Henann Resort in Alona Beach, Panglao. It was cool to have a double date with parents in a chill and very expensive location. Good thing they had buffet included in the day tour.
We all enjoyed the beauty of Panglao. While my parents went home, we stayed in Panglao and even enjoyed Alona Beach shore the next day. We stayed under the heat of the sun the entire morning before returning back to Cebu!
SUMILON ISLAND, OSLOB CEBU
This was not a plan but I had already long for quite some time of going here, however, when my sister in law won a free tour to Sumilon, I didn't say no to the offer.
Together with her friends, my husband and I went too and testified that the waters in Sumilon are indeed clear blue waters! Sister in law used the GoPro Hero Silver edition with the dome and it showed the clear waters, it looks really blue from afar!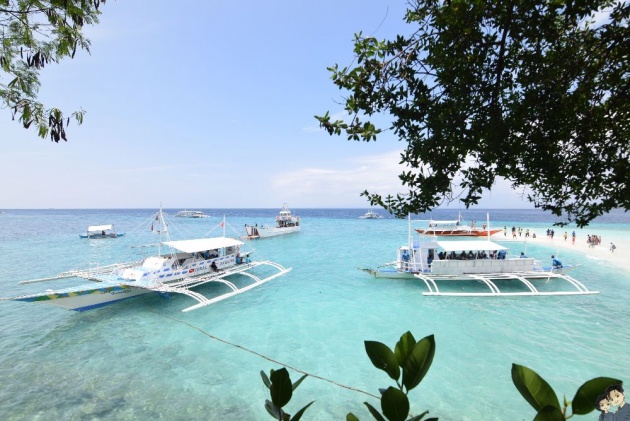 Image credits: Jean Beltran-Figues via bitLanders.com
The unforgettable happening in here was that we were not informed that there was no food included in the free tour. We didn't bring lunch so we had to munch on our snacks and chips instead! Plus, when we were on our way back to the main island, the water was a bit harsh we almost wet our entire bags! Good thing we had waterproof ones for our cameras.
BATAD and SAGADA
If I had looked forward to any travel last 2017, that would be BATAD where the famous Batad Rice Terraces are located, plus a trip to Sagada too! It was a trip intended to celebrate our second wedding anniversary and we had backpacked it successfully.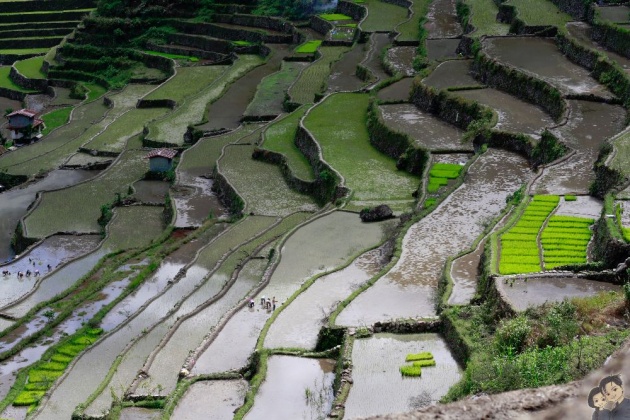 Image credits: Jean Beltran-Figues via bitLanders.com
From watching a UAAP match live where my favorite teams played, Ateneo Lady Eagles on the first match then DLSU Lady Archers on the second, to walking along the ancient rice terraces in Batad, meeting locals and draining our power banks, to traveling towards Sagada in a jeepney plus getting lost at Sagada's hill looking for their Lake Danum and finally, getting LBM due to eating too much lemon cake.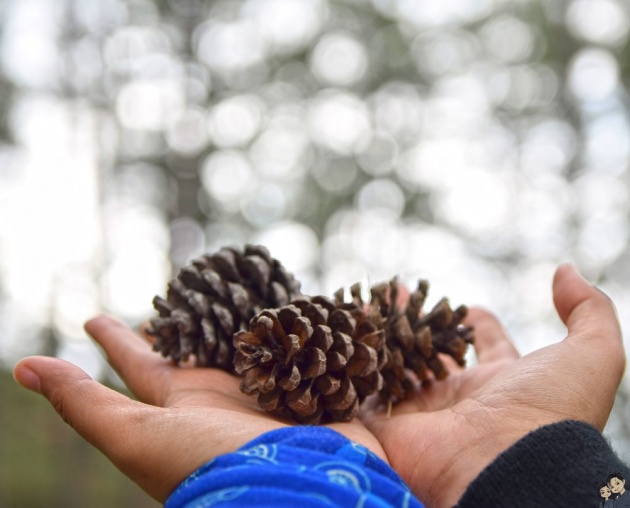 Image credits: Jean Beltran-Figues via bitLanders.com
The trip was successful but the way I ended it was a stressful one! Glad I was able to hold every stomach ache while we were traveling. I can't remember how I did it but I survived the 12-hour travel from Sagada down to Manila without getting shit on my undies! It was a very gross and strength-draining trip ever!
KALANGGAMAN LEYTE
Truly unforgettable because of how beautiful the Kalanggaman island with the sand bar is! I saw how clear and blue the waters although the waves were there, its beauty was still visible. It was sad that we didn't witness the beautiful sunset and sunrise but we had enjoyed the entire trip!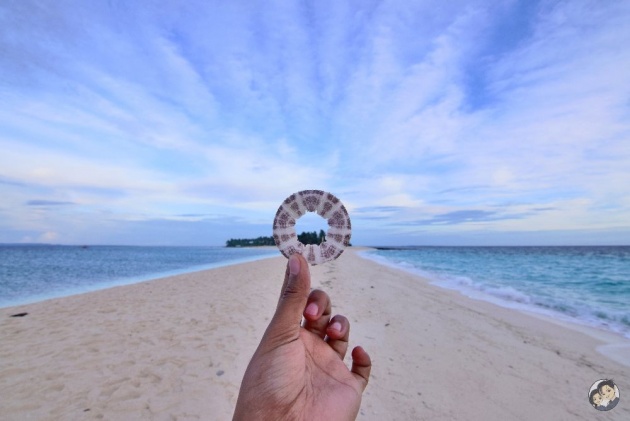 Image credits: Jean Beltran-Figues via bitLanders.com
It was great to mingle with colleauges and friends so it was worth the trip! I planned the entire group outing though and I was greatly happy that everyone enjoyed it including James.
We also walked during the early morning to explore the island. The sand bar was too long that it would take around 15 minutes to go to the end and forth. Nonetheless, it was worth the walk!
CORON PALAWAN
Such a blessing getting discounted tickets to Coron together with my brother and sister in law. It was yet again another double date trip!
We explored the simple life in Coron, trekked Mount Tapyas and watch the sunset, we all had muscle pain from all the walking! Coron has the best sunset I had witnessed for the two consecutive days, I witnessed how awesome their sunset view was!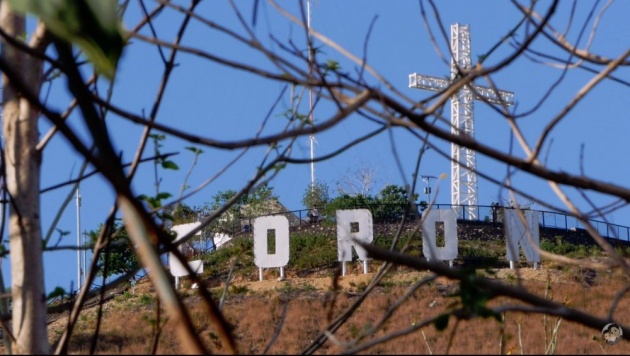 Image credits: Jean Beltran-Figues via bitLanders.com
Then we also had island hopping the next day where we went to beautiful lagoons and clear lake at Kayangan! I remember how our tour guide made a train out of ourselves on our way to the twin lake! It was awesome to also see shipwrecks!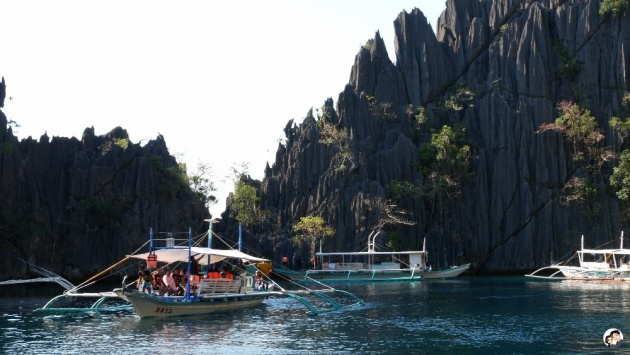 Image credits: Jean Beltran-Figues via bitLanders.com
But the highlight of our trip was when we went to the Safari Wildlife in Busuanga. There we had a close encounter with Zebras as well as the endemic Palawan deer. We fed Giraffes by hand and were all mesmerized by how big these lovely creatures are!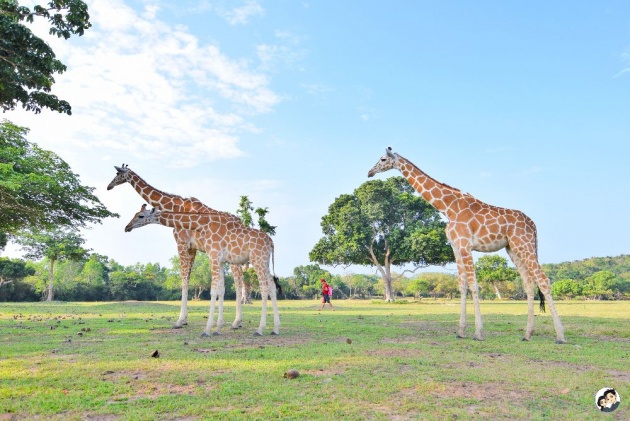 Image credits: Jean Beltran-Figues via bitLanders.com
Then we also had another island hopping in Busuanga where I found the best coral garden in my entire life! It has rich underwater life and the tour guide was very accommodating as well as full of education about the island.
Recent Blogs:
Blog entry written and published by Jean Beltran-Figues, A Pinas traveler and photography hobbyist, find more travel blogs in my blog section, click here.