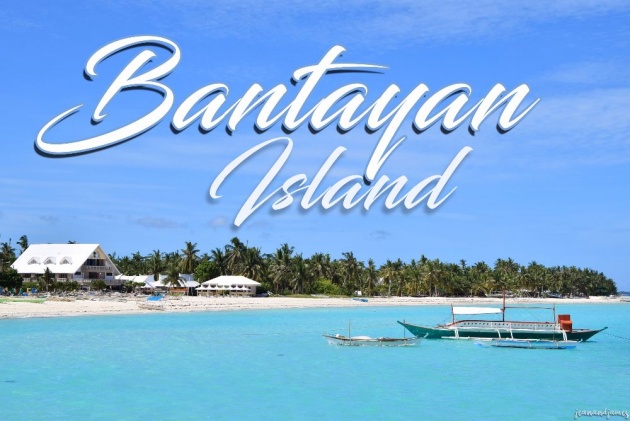 In the Philippines, you can freely be with the beach even if it's the rainy season. And that's true for me and my husband, James. Just two or three weeks ago, we went to the beach and it was not the common beach but we went to one of the best white sand beaches in the Cebu if not in the in the whole Philippines - Bantayan Island. It has been four years since the last time we had visited this island. Not much has changed but if there's something that I would consider as the major change, that would be our perspective to the island.
Four years ago, both of us were inexperienced in terms of traveling. Bantayan Island was the second out of town location which both my husband had gone together and we had a great time there there first time but at the same time, we were overwhelmed with the travel time. It was though we had been ported over to another location while asleep because we went there before via a bus at an early morning schedule and we spent most of the time sleeping inside the bus where the glass windows can't even show us what the outside look like since it was pretty dark that time.
Taken when we were just a few meters away from the sea port in Santa Fe. Look at the beach shore!


However, this time around we are more experienced, we had been traveling the country together in the past years and through this, we gained knowledge and techniques during traveling that help us know more about ourselves and also guided us on making each travel worthwhile. The quote which states:
"It is not about the destination but the journey."
While the destination this time is the same, the journey is different and the company which both of us have is definitely the best buddy which we got. But most importantly, this time around, we have a nice view of the outside which covers the Northern part of Cebu. We don't always pass this area of the province and so there view outside is one that we don't want to miss. Actually, when we were on the road, we both realized it was better for us to bring our bike instead so we can stop by any spot we would like to take a photo of.
But anyway, we were en route already so we have to make the most out of that land trip by appreciating the view outside of the vehicle. We both know this is not the last time that we will visit Bantayan, it is just a start of another journey!
What Can be Done Within 26 Hours?
One night and one day - thought 26 hours in this island is not enough and I can agree with that but this blog is not intended to discourage anyone to visit this island but instead to promote how one can enjoy this in just limited time and make the most out of it.
The items listed below are my own preference, I know there are lots of other things that can be done in the island but I am sharing these as what we had done with our latest escapade:
1. Snorkeling
The white sand beaches of Bantayan Island would not only captivate your eyes but it will also compel your bodies to go near to it. Perhaps not just near to it but be with it and take a swim!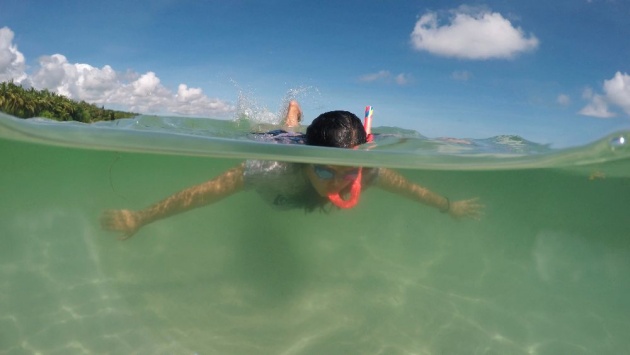 Each person, local or guest of this island will never say no to the beauty of its waters. My husband James had been once a victim of this compelling powers. When we went to Bantayan Island's Virgin Island, the waters was too clear and the fishes were visible from the top so he went snorkeling for hours without minding his skin. The result - he got a sever back sunburn!
I would never suggest that you go on a snorkeling spree without minding on your skin, sunburn can be a start of more severe skin issues so be extra aware of your skin. But definitely, snorkeling or perhaps simply swimming would be enough to enjoy your day at Bantayan Island's water.
Of course there would be other water activities available if you have the luxury of time. There's this island hopping offered by the local fishermen who are also doing the activity as a sideline. I bet they are earning more compared to just simply fishing.

2. Witness Sunset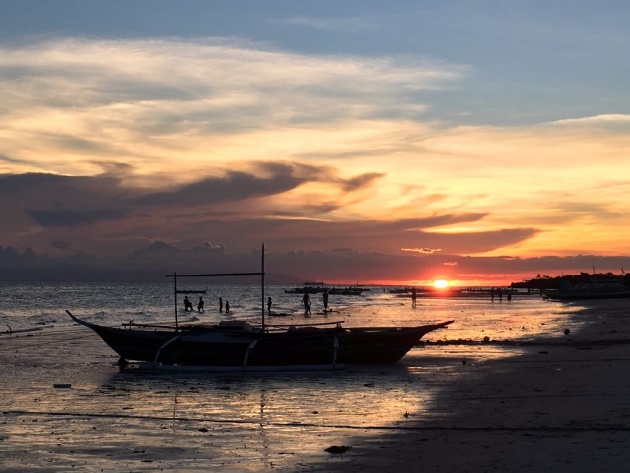 I have shared a lot of sunset photos even before and I realized that I can now consider myself a sunset junkie. I guess it is because sunsets look really beautiful given that the weather is good as well. The sun is giving the skies a very dramatic, flame like effect over the wide heavens. Most importantly, it becomes a sign that everything in this earth has ending. It gives me the feeling of gratefulness thinking that a day has passed and another day will come tomorrow but there's a realization after that which reminds me that there will come a time where I will be able to witness my last sunset and that I will be returning to the Father who made me and had sustained me.
Indeed there's a marvelous feeling that a sunset fills my heart aside from it being very picturesque, capturing its beauty in a camera lens is challenging but that's the beauty of it. I can't let a sunset view go by without getting a photo of it. Perhaps a time lapse will also be a great idea.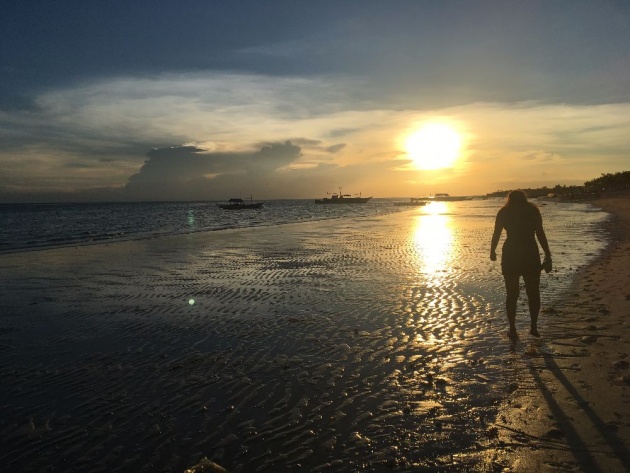 Bantayan Island is a perfect spot for a sunset view. That day that we arrived in Bantayan, I had been looking forward for two things only: the sunset and the sunrise. And it never failed me. On our first day, we went to Budyong Beach, the same beach resort that we went to way back in 2012 since I missed its sunset that time. My husband and I had just experienced the most wonderful sunset of all.
It was a perfect time since we were walking at the shoreline going West, we stopped a few times to get some jump shots until it was time for sunset, I bet we walked almost five kilometers from where we parked our rented motorcycle and it felt like we were moving nearer and nearer to the sun! I can see perfect circle of the sun radiating its final wave of rays to bid goodbye for that day. It looks as if it was just a few meters away from us. Indeed it was a magical moment, I had to stop walking and sit down on the fine white sand, stare at the skies and the horizon where the sun was hiding.
3. Witness Sunrise
The same thing with sunset but this is much much more challenging and I am sure not everyone can do this but my husband and I had made sure we can do so while in the island because it is famous of the beautiful view too the same way as how beautiful its sunset looks like.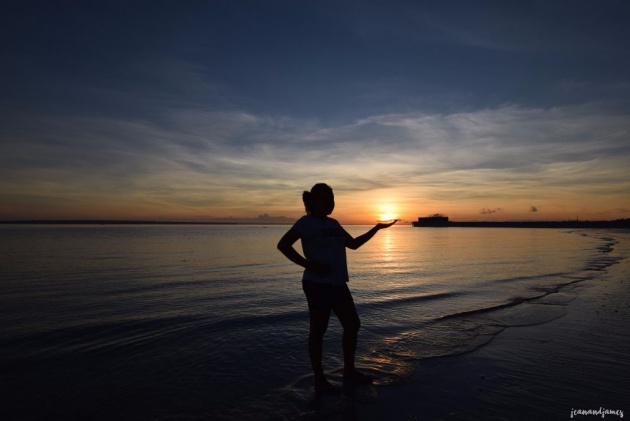 Aside from it being a beautiful view, we were also trying out our new camera filter to be planted into our wide lens. So as early as four in the morning, we were already up! It was a challenging thing to do specially that we didn't have a great night sleep due to the black out the night before but gladly, our bodies had responded to the alarm clock.
It was a great thing that our resort is secluded that we were the only people walking around the shore at that hour. The resorts around our resort are all privately owned and that had also helped because the place was really quiet and peaceful, there were a few dog barks here and there but they were all harmless.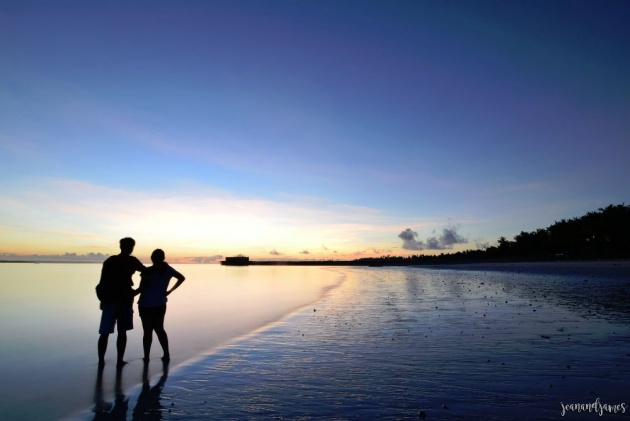 After a few minutes, the sun showed up and boy it was a majestic entrance! The sun is super big and if there's such phenomenon as Super Moon, I greatly believe that the sun deserves the same thing. I guess it is also because there aren't much light pollution or distraction to the skies that makes the sun really big when in islands like this. I know the city has a lot of lights from buildings and even smoke from cars and other vehicles which gives this shady feel to the skies and thus the sun isn't very visible as compared to the province like here in Bantayan and in Oslob.
So there, if you have the motivating power to wake up early, I definitely suggest you do so and watch the sun rise up. Aside from it being a beautiful subject for photography and videography, it is also HEALTHY! Your skin gets the best Vitamin D with the first few rays of it dashing into your skin.
4. Check Different Beaches
Since Bantayan Island is famous for its white sand beaches, it would be best to explore its different beaches and not just stay in one. I highly suggest you grab a motorbike just like what we did and we were lucky we got one from the port which only originally costs PHP 350 for 24 hours but since we were late in returning the motorcycle, we paid additional PHP 150 which was not compulsory actually, the good brother didn't ask for it but out of courtesy since it was already 11 in the morning that we returned the bike, we decided to pay him an equivalent to half day rent. He was glad about it.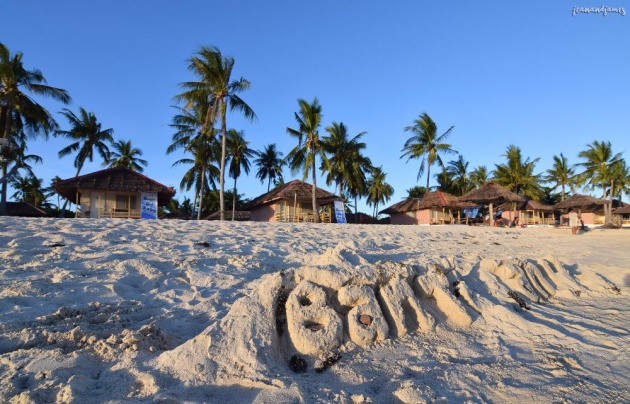 photo taken in Budyong Beach


With a motorbike, we have the freedom to go around the island! This gave us the opportunity to go to our resort even if it was a bit far from the main town of Santa Fe. We also were able to witness the sunset at Budyong Beach, go to walk around the other public beaches where the locals were either fixing their fish nets and the women locals were brushing through the sand looking for the shells which they use to make shell necklaces.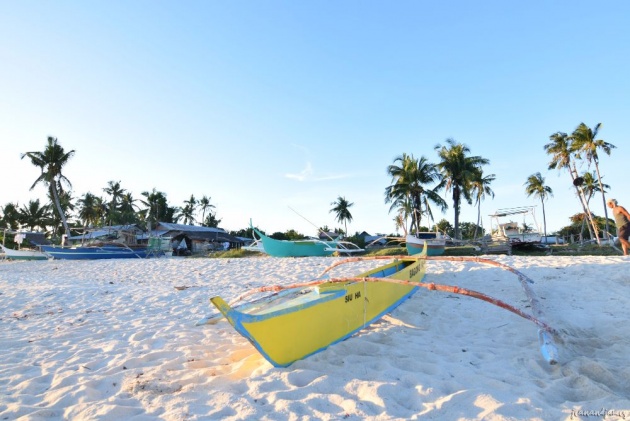 Oh! We also checked how the beach resort where the Camp Sawi movie was shot - Kota Beach!
5. Sight Seeing and Take Lots of Photos
It is recommended to see the beaches but we were not limited to that since we have our motor cylce. We found lakes and bridges too. A river which has two different water directions, we found some area where there were hundreds of mangroves, unfortunately we were not able to stop and take photos of the mangroves.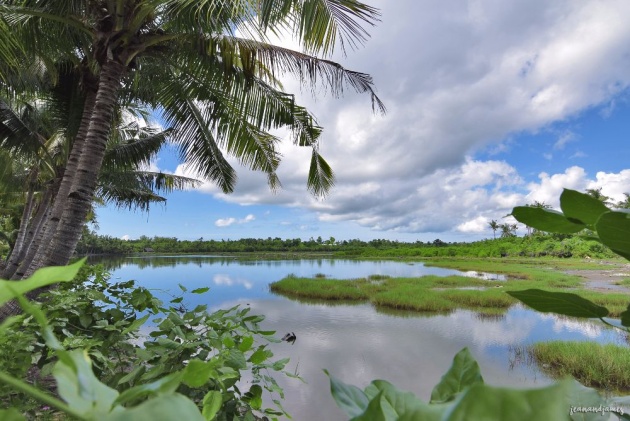 Here's a lake we found while on our way to Beach Montemar.


One thing that I would definitely suggest is to not keep your camera gadgets on your bag because every now and then there will be spots which you need to take a photo of, a video perhaps at some point just like how I was keeping the action camera on my hand with its automatic taking turned on so that when there are things I need to immediately take a photo, I would just press the shutter button and it will automatically take a video right away. I was able to take videos of the local children coming from school on our way back to the sea port. It was cute and amazing at the same time to see their reaction while seeing me taking videos of them - some turned away out of shyness, some smiled back and some even posed! But at the end of that, their smiles were priceless!
Before I end this blog, I would like to share that when you travel,
be a local
.
Act like a local, talk to locals and learn something from them
. This will not only help you enjoy your stay in the island, it will also give you a bigger view of how to live in this place or the island.
Keep wandering!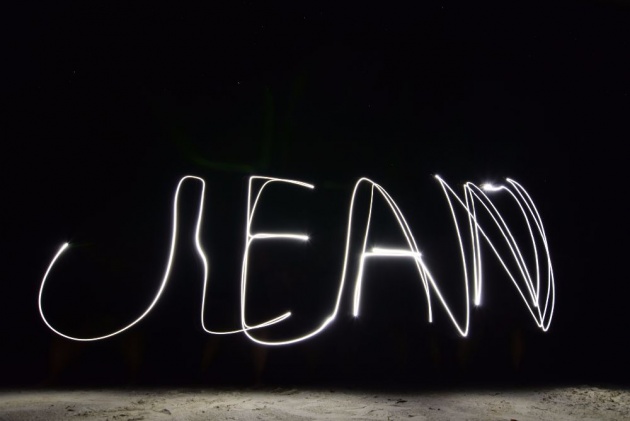 We were doing the long exposure during the black out. I am not visible in the photo but I was the one who wrote this using my mobile phone.


© Jean Beltran-Figues 2016.
All rights reserved.