1) Broad City' (Comedy Central)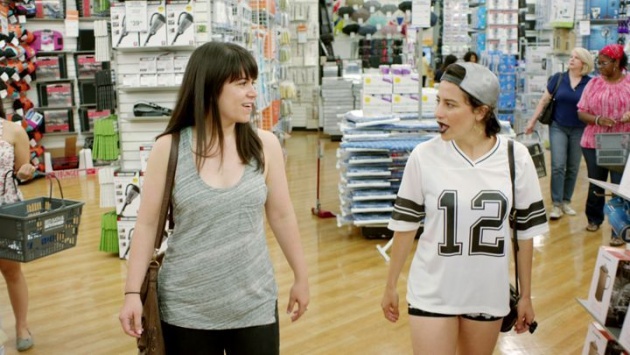 It's 2015 and all popular society tries to the state of Broad City. Abbi Jacobson and Ilana Glazer live extensive in the enormous city, with nothing to appear for their nothing lives aside from that they have one another — and that is a considerable measure, pegging every one of our souls with a strap-on called fellowship. They're more Laverne and Chong than Cheech and Shirley; they're Absolutely Fabulous with double the astonishing and none of the totally; they're more enjoyable than a day at Whole Foods on insight teeth drugs.
For all intents and purposes nothing happens on the show past these two broads talking poop, as when they muse about their funerals: Abbi needs everybody to go to Six Flags ("you can even Weekend at Bernie's me") while Ilana has different thoughts ("I need everybody I've ever snared with to snap off together"). In any case, nothing can shake their veneration of one another, regardless of the possibility that all whatever is left of the planet sees is several insane ladies who drop Yoo-Hoo bottles on the floor. Good for nothing about the things that don't make a difference, astute about the things that do — Broad City merits rewatching throughout the entire year
2) Veep' (HBO)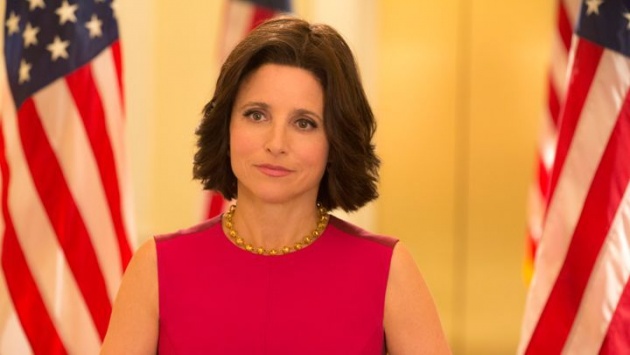 "I'm accustomed to managing furious, forceful, useless men — i.e., men." Welcome to the Oval Office, Julia Louis-Dreyfus. Since Selina Meyers has blundered into the Presidency, she is authoritatively "the most exceedingly terrible thing to happen to this nation since sustenance in pails, and perhaps subjection." But the further Veep wanders from minor political parody, the more interesting it gets — as of right now, it's just about D.C. seeing that D.C. is the place the horriblest of unpleasant individuals happen to work. Significantly skeptical, retching venom so quick it makes different comedies look a little snoozy, continually tossing more characters in with the general mish-mash yet continually raising its diversion subsequently, the show continues humming with treacheries ("I'm telling the Nazis that she's stowing away in the upper room" is the new "tossing her under the transport") and innovative obscenity ("Why might you do that the fuck for?"). Furthermore, obviously, Patton Oswalt getting the testes of the prominently nefarious Jonah, a.k.a. Johnny Titballs.
3) The Americans' (FX)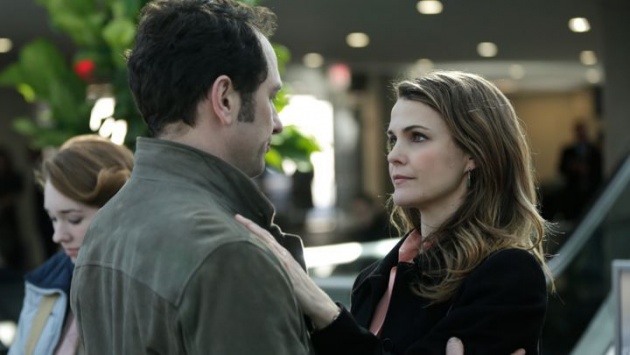 The best dramatization on TV at this moment — I mean, what's nearby? Whatever it will be, it's most likely not that nearby. Thus quite a bit of it comes down to the Yaz scene. Philip (Matthew Rhys) and Elizabeth (Keri Russell) are Soviet spies in 1982, acting like common American folks. He longs to make a passionate association with his agitated teenager little girl, so he gives her the synth-pop excellent Upstairs at Eric's. (Since you need to give her something genuine! You need to give her a Yaz record!) But then he hears that same collection in a, wrong place, and it stands up to him with reality — he's reviled to experience all the depression, blame and distress he hears in the music, and he's deceiving his girl in ways he never envisioned. A commonplace masterstroke from The Americans — it utilizes Eighties period point of interest (from EST sessions to Love's Baby Soft to the way that we once had a Christian Left in this nation) to substance out a natural story of family life as one long practice in misdirection and undercover work. Like the melody says: Don't make a sound, simply move out.