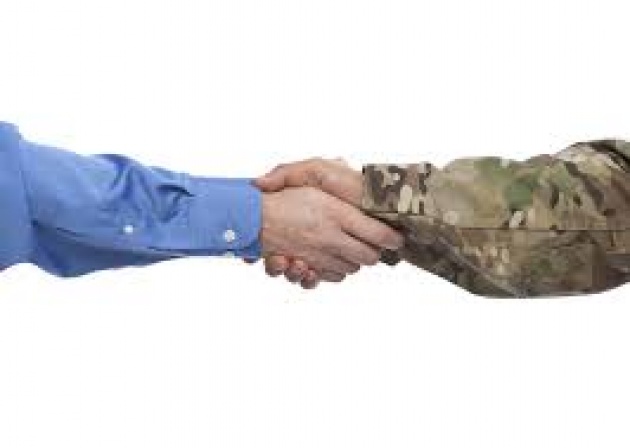 I often wonder how the world would look like if there were no conflicts. I wonder how it would feel like to human beings to live without the need to defend themselves from somebody else's aggression. And I fantasize about a world in which there wouldn't be any need for army forces to exist. Unfortunately, daily events from all over the globe are a constant reminder of the true nature of mankind, and war and civilian casualties bring me back to a reality I can't change. Cities of citizens are sent every day to the battleground. Some never come back. Many of those who do, come back with scars that often go beyond physical wounds, and their lives will never be the same.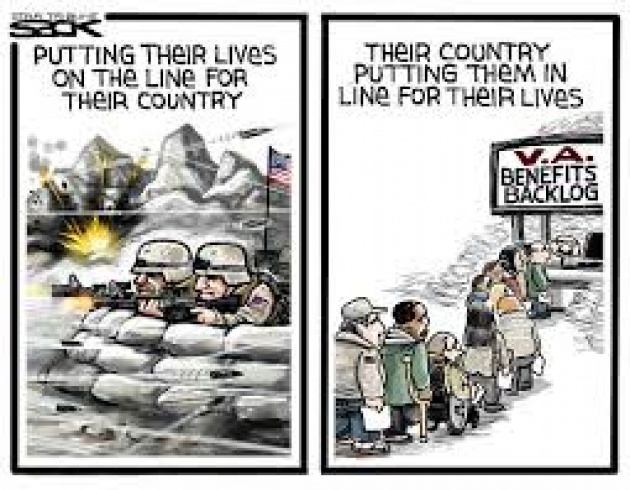 This is not an article about the "legitimacy" of war. This is an article about recovery. Every day privates from Afghanistan - and elsewhere - return home to their families after serving their country. Many of those coming back will have to deal with physical and psychological traumas for the rest of their lives. The government tries to help, providing some type of group counseling, professional training and job opportunities. However, our veterans are just too many, and their problematics are just too complex for our country to deal with. Many are left alone, with no financial support health insurance, and with scarce chances of a fulfilling occupation. This explains the general sense of disillusion among many veterans, who see themselves dealing with a more and more detached - and ungrateful - government. Many feel that they served a country that doesn't seem to recognize their service and sacrifice. When you add this disappointment to already existing depression and PTSD (Post Traumatic Stress Disorder), it's easy to believe in the existence of a domestic cocktail of potentially exploding consequences. In the United States 22 veterans commit suicide every day. No, it's not a typo, and this number would be even grater if it weren't for some private companies working to reduce the gap between veterans and government. Here are three organizations that work with veterans, many of whom carrying disabilities.



Purple Heart Homes was founded by two veterans in 2008. It's a nonprofit that is working to modify or provide homes for disabled veterans in several states of the US. This organization is helping any disabled service member who was wounded during his or her military service, even if it was decades ago. Many veterans in wheelchairs have found themselves cut off from social life just because of the difficulty getting out of their house. Even using their restroom is often a huge problem. Purple Heart Homes is providing their homes with the necessary modifications - such as ramps, and wider doorways - for them to live a more comfortable life. And what is most important, it's involving the entire community in such work, so that these veterans can feel the care and gratitude of their fellow citizens. In addition, Purple Heart Homes is also helping veterans who can't afford to buy their own home. The organization is currently moving disabled veterans into foreclosed properties donated by banks and municipalities. Then each veteran is matched not only with each property, but also with a community in charge of gathering volunteers to renovate it. Purple Heart Homes is an inspiring example of a "veterans for veterans" organization. In the words of the founders: "The new mission is more than just providing veterans with accessible homes; it's about encouraging communities to get involved with those who served their country."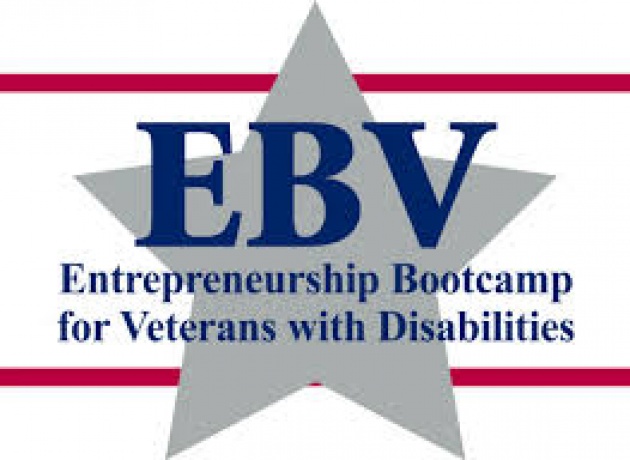 Syracuse University has a program that supports employment opportunities for veterans with disabilities. This college is encouraging veteran entrepreneurship by helping veterans starting a business. Entrepreneurship Bootcamp for Veterans with Disabilities (EBV) is an innovative program that allows disable service members to use their skills to build a private business. Many individuals who join the class already have a talent, but they don't know how to exploit it in a business setting. In this month-long online course they learn the fundamental concepts of an M.B.A degree. Then they attend a live nine-day class in which they're taught the tools to develop their business idea. In the words of EBV itself: " Our program is designed to bridge the entrepreneurial skills and mindset developed through military service, into the vocation of business ownership in a civilian context. Since its inception at SU in 2007, the EBV program has expanded quickly to a network of eight universities across the United States, including UCLA, The Florida State University, Texas A&M, Purdue University, the University of Connecticut, Louisiana State University and Cornell University – with Syracuse University serving as national host." The program is so successful that CBS decided to air it on 60 Minutes this past May 12th.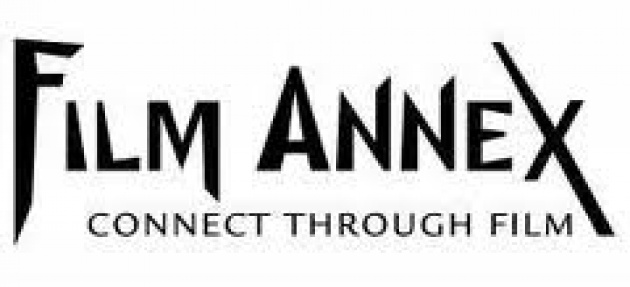 Film Annex, a digital platform offering its website as a stage for independent film makers to showcase their work worldwide, rewards online bloggers with a monetary recompense. Many veterans in the US are taking advantage of this site to publish their stories, and in doing so they are earning money online. Getting paid for writing blogs is becoming more and more frequent, and veterans - who have amazing and inspiring experiences to share - are given the chance to make a living by choosing a website to post blogs, and making money with Internet. Online blogging can truly generate a significant business for veterans, as long as they are willing to learn how to navigate the system. The Annex Press, Film Annex's media platform, assigns each blogger a BuzzScore, which is in relation with the blogger's social media network strategies: the more traffic is generated on the blogger's social media, the higher the BuzzScore, the bigger the reward. It's that simple.
The passion and effort of the above veteran support organizations are encomiable. Thousands of disable service members have benefited from their work, and more will continue to benefit from it in the future. However, more and more veterans will leave the war in Afghanistan in the months and years to come, and more help is needed to make sure they get the help and support they need and deserve. We tend to forget the our country is at war every day... and that some are still paying the consequences.
Giacomo Cresti
http://www.filmannex.com/webtv/giacomo
follow me @ @giacomocresti76