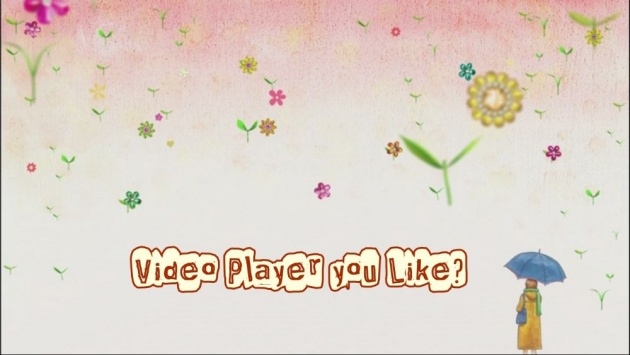 There are a lot of video players released on the internet for free. And there are a lot of people who used it for many purposes like entertainment, educational, etc. Also, there are many types of players that people download for the sake of which is better in terms of memory consumed, the playback, and conveniency. As for my part, I have 7 kinds of video player in my laptop.
My laptop is already old (i call it grandfather) and its video card is not really preferable even in the old days. Some other laptops even if its old it have a good video card installed on it but not mine. It can't take games which utilizes more ram (it will say, windows stopped working and it is very annoying) and can't play smoothly videos from online sites like Youtube for more than 360p and movies that has a resolution of 1080p. I can't do anything with videos from Youtube but for the movies I can.
To amend this video card problem, I was searching for video players that can play HD, BRrip movies with no difficulties in my crappy laptop. These are the most video player I used to play videos. I use it in an orderly manner:
The 3 video players were ancient and are out so I will start on,
4. Windows Media Player - This video player is pre-installed on windows laptop and I was not aware that it can play .mkv file. But this video player is kinda choosy and many video files are not played here.
3. MPC Star - This is my old favorite player because it had a chic appearance, can adjust sub time in an obvious manner, just hit the keys and adjusts volume for 300%. I would say this video player is user-friendly but I lost my interest to it when it stopped updating. The player now is not desirable for playing movies with .mp4 files because the video is not shown even if the audio is already on. So I think an update would be very good for this. I don't think this player is very much known.
2. VLC - VLC is popular among the people I knew. This player is also user-friendly but not the same as MPCStar because it is kinda hard to adjust the sub time here. You still need to go to track and synchronization just to adjust the subtitles (it takes effort right?). Many video files are compatible with this player and also it is lite. But my problem with this player is sometime is doesn't play (based on my laptop) movies smoothly and the color and sharpness of the video played was not as clear as
1. Media Player Classic - Media Player classic is my overused video player. This video player is lite and the video quality played here is clear and the colors of the videosare sharpened and enhanced. It can play videos in 720p continuously like a boat sailing on a clear water. It is not as loud as VLC and MPCStar but it is still loud. It is louder than the Windows Player. The problem here is the subtitles of a movie with a different name, it can't be used in this player. It won't show up. Renaming it with the same name of the video file is no sweat (right?), just copy it and paste.
This review is based on me and my laptop.
And so, what video player do you like to use?