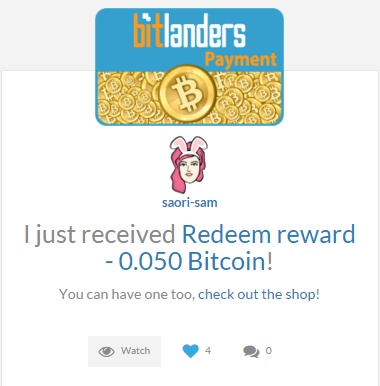 Thank you Bitlanders =) . It's just so sad that I was not able to get 3 days revenue when Typhoon Lando came =(. Sayang din yung 3 days na revenues. But it's okay, i could buy gems if only I have a place to charge my phone during those Typhoon days >.<
When I checked my inbox here, boom sabog ng PLEASE BUZZ BACK in my inbox lol. And some newbies were also asking how to get the payment here.I'm sorry I wasn't able to reply quickly. I don't often check it. It's better to leave comment in my microblog okay.
Minimum withdraw amount is BTC 0.0251 , go to you Revenue/Balance then click withdraw.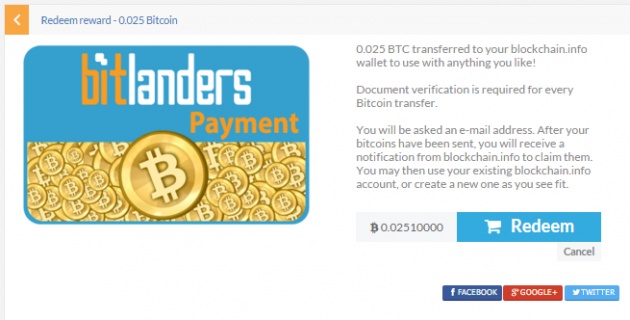 Then click REDEEM button. Next, Input your Blockchain email address. Please register if you don't have blockchain account. It's the only payment method of Bitlanders. Don't worry you can transfer it in your coins.ph or coinbase accounts right away after receiving your payments.
You'll know when you received your payments. Because it will be posted in your profile under "ALL" category in your profile just below your avatars like this :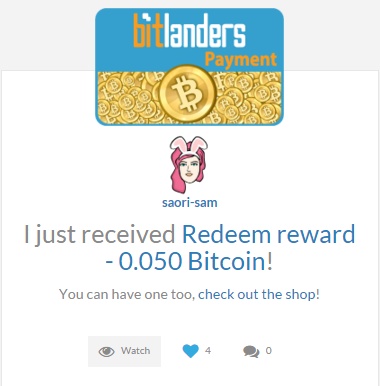 Then, check your email. You should receive an email from Bitlanders and Blockchain. Click the message sent by Blockchain then click "CLAIM THIS PAYMENT" then a log in window for Blockchain will pop out in your screen to claim your Bitcoin.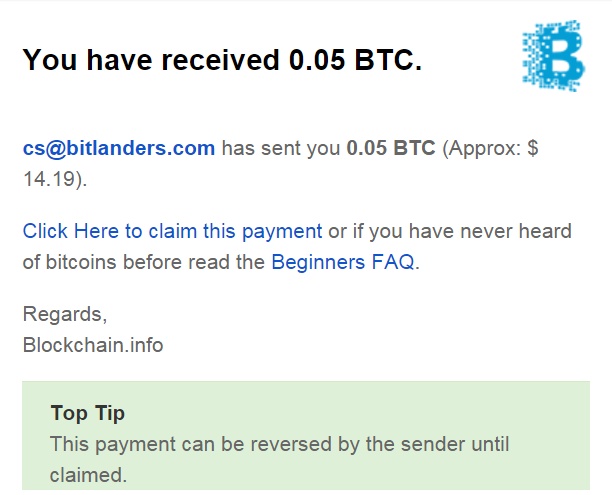 Don't forget to save you Blockchain ID and password. If you forget that I don't know if you can still retrieve your payments. And after receiving it, you can transfer it in your coins.ph or coinbase accounts already.