In this blog i want to explain about one of my recent 3d compositing in adobe after effects. most of the compositing artist and motion graphic designer knows the power of adobe after effects and there are some other amazing third party PLUG-IN that made for this programs from other company. this time I'll show you how i used element 3D PLUGIN for my project. "ELEMENT 3D". Is a powerful 3D based object plugin for after effects that uses the power of OPEN GL for rendering. its fast ha !? Sure.
So let me show you how i did this compositing. See the below picture and its detail. as you can see there are so many elements used to complete the projects. like, the Aeriel photography of mountains, the explosions, Flare, motion blur, jet strike...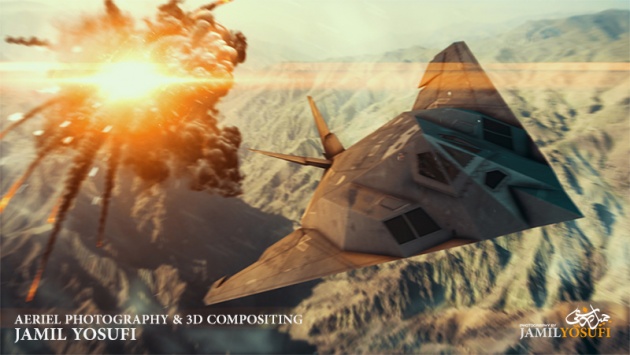 The below photo shows my after effects project environment. first i needed a background for our jet strike scene. several months ago when i went to Bamyan for a shooting i was able to grab some cool Aeriel photo from plane window with my lumix GH3. i decided to use it.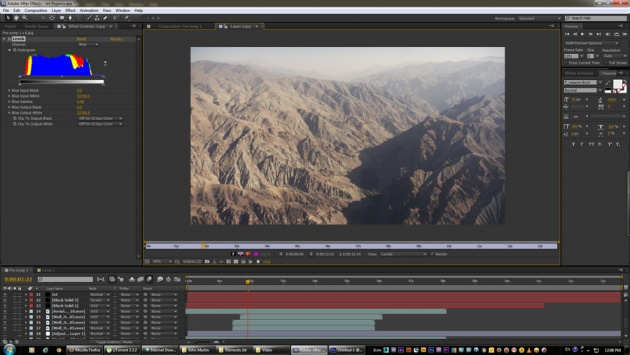 Let's look at our element 3d's environment in after effects, love its graphical dark interface! with this plugin you can import your 3D models from any 3d programs like Maya, 3ds max and Cinema4D.
this shows how it looks like when we rotate our camera in AE, the jet is a 3D object imported from E3D. the background is just a 2d image. we can use it to merge everything for our final goal. it took half hour to put our objects in the right position.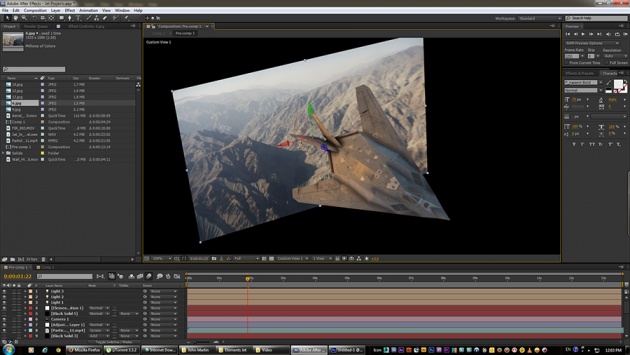 I know you like this one! I'll use this explosion in our projects. the explosion is created in 3D max with the help of a powerful plugin called (FUME FX) lots of Artist at high budget Hollywood movies uses it for creating ultra realistic fire & explosion.
the explosion is rendered in 3ds max and imported to AE. added some more debris around it.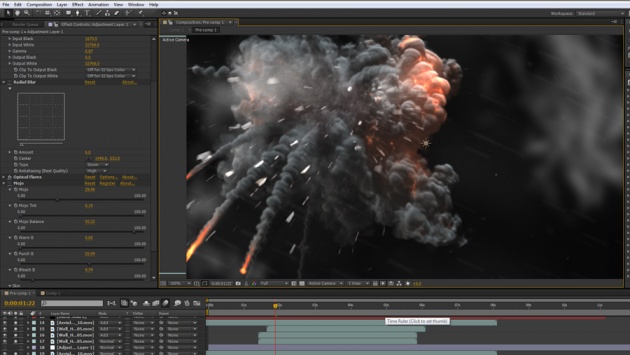 For better compositing i have used an orange looking flare. it make our explosion much better now. and there are low opacity clouds around.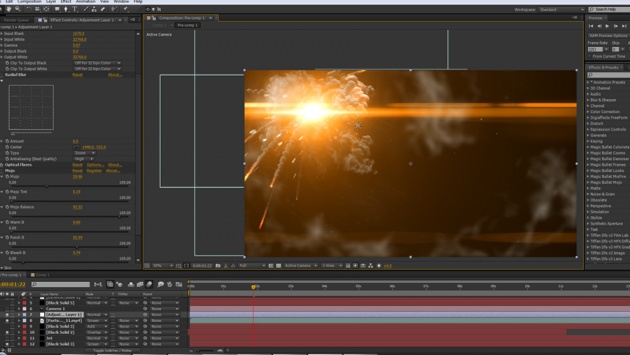 So finally its finished! at the end of project i have used an Omni light on backside of the jet to show the light of explosion. its really helps the viewers to think the jet is really there close to the blast.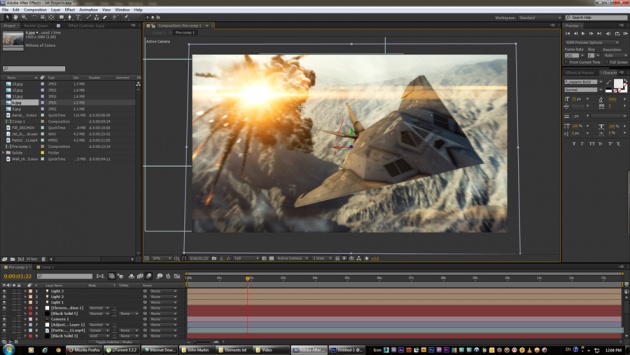 This is the final look, after some color correction and adding motion blur to the scene.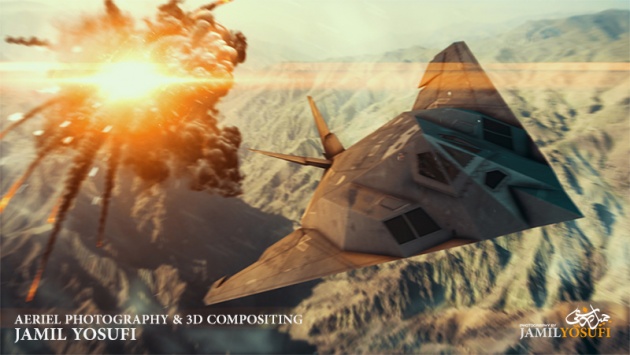 This one is without Explosion - the mountain background is different as well. notice the shine of sun at the right.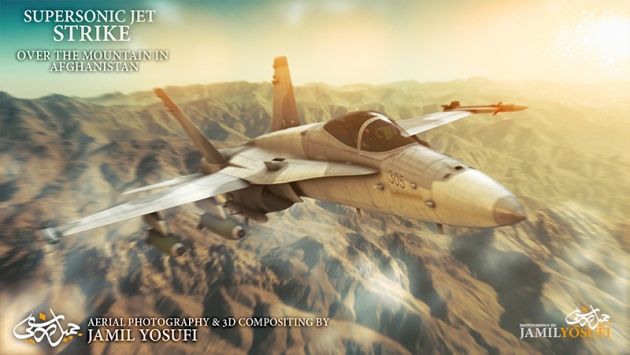 By JAMIL YOSUFI
THANKS!