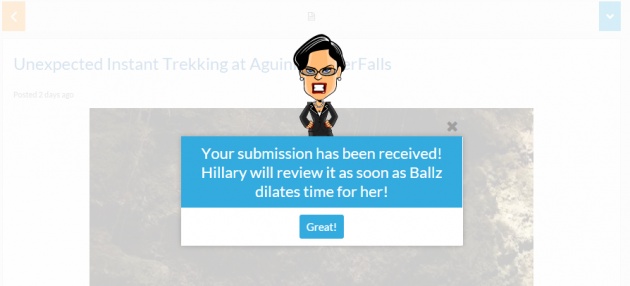 I had submitted a new blog for review and it was the blog about the Aguinid Waterfalls which my boyfriend and I went to together with his family and friends. I believe it was a good entry as I had posted photos together with it and a lengthy article too! I as well added some videos coming from my own videos library.
Based on the previous blog review by Miss Hillary, I have to improve on tags and the other aspects of my blog so I am working on that aspect. I have already made those keywords in bold characters and had also added tags which are also available on the title part.
I hope this can help with the review and I am looking forward for the review. I am not really sure as to when it will be sent back but I suppose it will take time. Here's the blog which I had submitted for review: Aguinid Waterfalls.