Breaking up via SMS is the saddest and most difficult way. But sometimes it gets funny. Here are some breakup SMS, which turned to be funny.
1. The most cruel and sweet partner.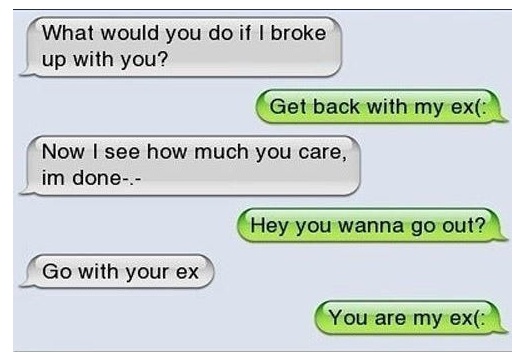 2. It is really sad when the proposal is being rejected before even being said.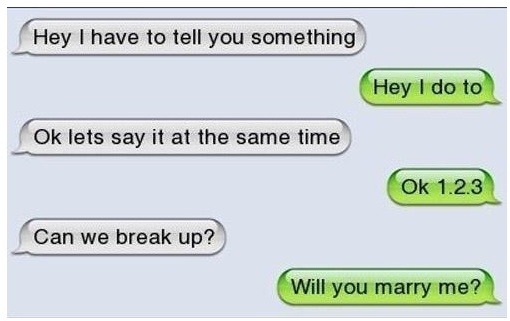 3. The Justin Song caused this couple breakup.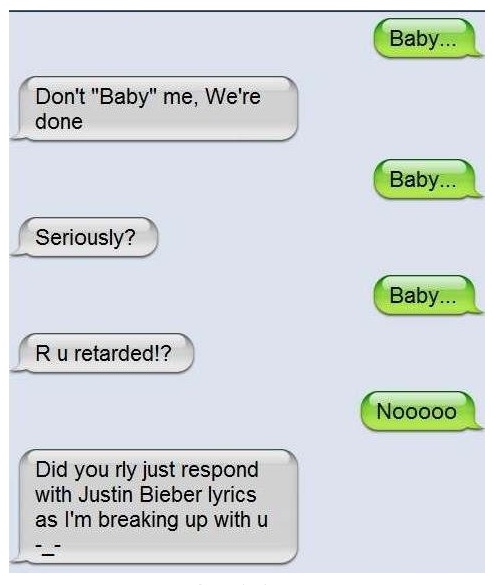 4. This is what happens when you date a fool.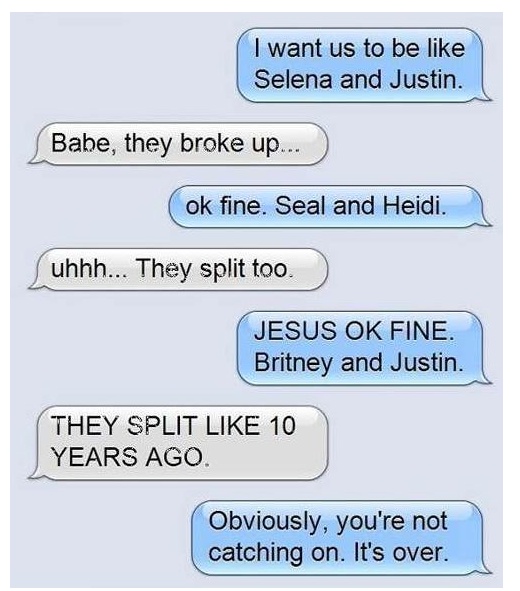 5. The Lion King movies makes one partner to know his/her partner.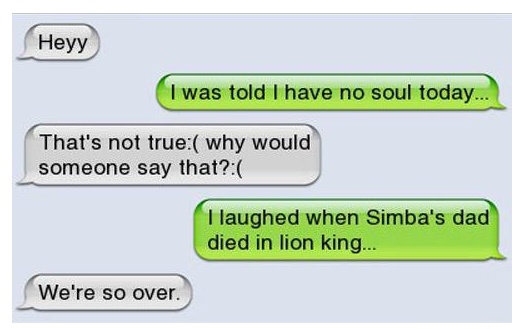 Have you broken up with your boy/girlfriend? Share with us your experiences in the comments!