(Photo credit via wwe.com)


There were numerous times when World Wrestling Entertainment (WWE) started to lose their touch among wrestling fans. During these days, WWE Universe started to jump ships to other wrestling promotions like ROH, TNA, NJPW, etc. These were the days when WWE badly needed a big breakout superstar in their company. But whenever people started to lose their taste for WWE`s talented wrestlers, out of nowhere WWE creative team and WWE bookers made a huge impact by giving us good quality wrestling, storylines and a new face for their company. Take an example of Hulk Hogan, as he became a huge wrestling star during his run with the company. He is a living legend and most respectful among the younger generation.



(Photo credit via wwe.com)


You can take The Undertaker as another example. His Deadman gimmick quickly became popular among WWE Universe during his early days with the company. His WWE run was so good that they made him main attraction of their biggest pay-per-view event "WrestleMania", where he went on to win straight 21 matches at WrestleMania. You may think 21 is no big deal, right? NO!! WrestleMania comes every year same like Christmas and New Year. Maybe 21 isn`t a big number but 21 straight victories for 21 years is a big accomplishment.



(Photo credit via wwe.com)


But, there were times when WWE found themselves in the steroids & drugs scandals, and despite all their talents, bookings, people started putting their fingers on the company. Today in this blog I will tell you those shining talents who helped WWE to build. And with all these sayings, I would like to start my blog about 5 Glowing Lights In WWE's Black Hours, who helped this company to build.


1.

Bret The Hitman Hart
(Photo credit via wwe.com)


There were many wrestler`s names started to pop out in steroids scandal during the year 1992. And many big wrestlers left the company whom WWE thought as potential World Champions or I must say the face of the company. It was during this time when WWE saw a potential championship material in Bret Hart as he was famous among WWE Universe. He doesn`t have the big muscular body like most of the wrestlers but he has a genuine fan base. Despite all this Bret Hart was a pretty good worker who was a second generation wrestler. He is considered as one of the best submission artists in the history of this business. He has looks, he has charisma, so he was the right guy for the WWE during that time. When WWE bookers gambled on Bret Hart, they won the trust of WWE Universe and all the scandals which were circling around the WWE, soon vanished.
2.

John Cena
(Photo credit via wwe.com)


In 2007, Chris Benoit committed suicide after killing his wife and son. Several media outlets clashed upon WWE`s drug test policy as Chris Benoit was facing steroids and drug abuse during his run with the company. Likewise 1992`s steroids scandal, yet another scandal was knocking WWE`s door with more dangerous impact on their image. Many wrestler`s names were involved in this scandal and many gave upon WWE. Yet again a deja vu was going on. During this time WWE desperately needed someone whose image was clean same like Bret Hart. They found their company`s face in John Cena. Because why not? He was good on the mic, a good in-ring talent to compete with and most importantly clean. With those good criteria, WWE booked John Cena as the future of their company. People may hate him and I am no fan of John Cena either but I can`t deny the fact that without him WWE couldn`t survive the past decade in the wrestling world.
3. Stone Cold Steve Austin
(Photo credit via wwe.com)


In mid-1990`s, wrestling was predictable with same story angles. You know what I mean, a good babyface and an evil heel. Those two characters of wrestling were totally changed when Steve Austin debut on WWE. He was a massive heel who was too damn good on the mic. When he became King of the Ring tournament winner in 1996 he cut a promo which is considered as one of the best promos of all time. This was something new to WWE Universe because his gimmick looks so real which connects him to the audience. His gimmick was basically a beer drinking redneck who doesn`t respect anybody and don`t trust anybody. But he was a heel, right? But because of his growing popularity among WWE Universe, WWE booked him to turn face. Bret Hart who was a babyface fought against fan favourite heel Steve Austin. During the final moments of the match, Bret Hart put Stone Cold on his finisher "The Sharpshooter". Stone Cold didn`t give up and passed out because of blood flow which irritated Bret Hart and he didn`t release his hold. This automatically made fans boo Bret Hart and to cheer Steve Austin. Instantly the good boy became the evil heel and the bad boy became a good babyface.
(Video credit: WWE via YouTube)


His rivalry with the WWE chairman Vince Mcmahon was another example where we can see ourselves when we get pissed off on our bosses in the day to day life. They both used to take any measures to defeat each other during their rivalry. Each week there was something new added to their rivalry. You can measure Steve Austin`s impact on wrestling as he was the biggest part of WWE during Attitude Era where WWE won over WCW in TV ratings.
4. Shawn Michaels
(Photo credit via wwe.com)

Without any doubt, he is one of the best in-ring talents of all time. During his early run with the company, he paired with Marty Jannetty and both were named as The Rockers. And in early 1990`s Shawn Michaels separate his paths from Marty Jannetty by kicking him on the face. Vince Mcmahon saw something special in this young kid during that time and it was then destined for Shawn to main event WWE pay-per-views for a very long period of time. During his run in years 95-96, he was on the peak of the wrestling industry. With his rivalry with Bret Hart on both in the ring and outside the ring, they both gave WWE Universe special matches which were so damn good. WWE certainly drew so much cash from this rivalry and is definitely a build up point for WWE`s win over WCW`s TV ratings.



5. CM Punk

(Video credit: WWE via YouTube)


During the years of 2008-2011, WWE bookings where going low and low every week. Even I stopped watching wrestling on weekly basis because of the poor bookings and horrible storylines. The reason was that new talents were buried by old ones. John Cena was the master of burying new talents. Literally, John Cena used to win each and every match with his superhuman strength. LOL. People were desperate for a change and guess what? They got it. It was during this frustrating time when CM Punk grabbed the mic and cut a promo on WWE bookings, management, John Cena. He didn`t even forgive WWE chairman Vince Mcmahon. So basically this was a pipebomb which became one of the shocking moments in WWE history. CM Punk`s words were the voice of each and every individual who needed a change. So he became the voice of the voiceless. And it was done brilliantly by him. Till this day, spectators don`t know whether it was a work or a shoot by CM Punk on the WWE.
So, CM Punk basically gave a spark to WWE`s sinking ship during this time by delivering this pipebomb. And I will be honest I never stopped watching wrestling from that very moment. LOL.

So, guys, this was the list. Hope you enjoyed reading it. I will catch you soon with another blog. Meanwhile, don`t forget to check my other blogs -
10 Fastest WWE Title Changes In History
10 WrestleMania Matches You Actually Need To See
10 Iconic Wrestlers Never To Main Event WrestleMania
8 Shocks That I Was Expecting At WrestleMania 34

You can follow us on Social Media -
►Facebook Page: https://goo.gl/Ou1mex
►Twitter: https://twitter.com/YourReviewKid
►Instagram: https://goo.gl/Dl0vvM
►YouTube: https://goo.gl/S8DJH0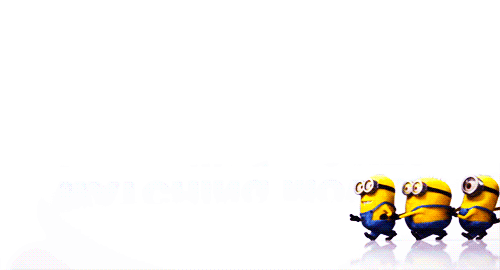 (Photo credit via https://tenor.com)

Written for Bitlanders by YourReviewKid. All rights reserved
©Your Review Kid