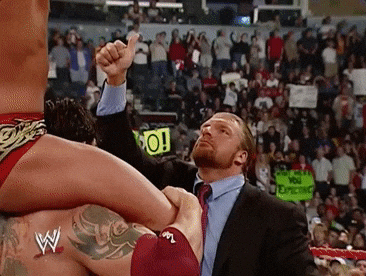 (Photo credit via wwe.com)

Script writing is a really difficult work. People who are in writing business knows how hard it really is to write even 1000 words. Even it is hard for me also to write 1000 words for a blog by collecting pieces of information from different sources. Thanks to Google. LOL. But just imagine the hardness level to write a brand new content,i.e script. You have to think and use your creativity level to write a whole new story on a piece of paper. Now, just imagine the frustration level of a professional wrestling promotion`s scriptwriters. They have to write scripts for 8-10 wrestlers every week. They actually have to come up with new creative ideas every single week. This creativity actually helps them to come up with great storylines and awesome feuds.

(Photo credit via wwe.com)

But, there were plenty of times when World Wrestling Entertainment (WWE) just wasted their awesome scripts. For example, in 2014, there was a battle between Randy Orton and Seth Rollins to find out who will become the face of the company. A new storyline was developed when Seth attacked Orton and this whole situation was supported by The Authority. After few weeks Randy made the return and viciously attacked J & J security and Kane. And a stupid booking was done on next night when he tried to join The Authority and Seth. This story never met his expectations because everybody knew Randy will somehow going to attack every member of The Authority. So basically it didn`t make any sense to book Randy to join The Authority before attacking them.


(Photo credit via wwe.com)

Another complete waste of storyline came when Seth Rollins came back to the ring after he got injured legitly. It took months before he finally returned to the ring and attacked Roman Reigns to set his eyes on Roman`s WWE Championship. Seth was a heel character before his injury took place. But when he came back to Raw after attacking Roman on the next day, he got a babyface reaction from the crowd. But, Seth still after receiving this reaction turned on the fans and started showing his former heel mannerism. This babyface moment was totally buried by the WWE bookers. They should have booked him as a babyface and not as a heel. With those two examples, I would like to describe those "5 Times When WWE Wasted Great Storylines".

1.

Ryback Goes Down
(Photo credit via wwe.com)

Ryback`s debut in the WWE was a perfect powerhouse wrestler moment. WWE Universe genuinely saw the next Goldberg in him. But, instead of pushing Ryback WWE turned him in a goof. WWE bookers didn`t book him to win Royal Rumble 2013, they didn`t allow him to win WWE Championship from Cm Punk. After a few weeks of miss leading, WWE Universe started to forget about his gimmick. It was painful to see Ryback`s gimmick to get buried by the WWE.

2.

WCW Were Losers

(Photo credit via wwe.com)


In late 1990`s WCW and ECW wrestlers started to jump ships to WWE. There were wrestlers like Big Show, Chris Jericho, Tazz for whom fans were seriously waited for so long. But, a mass load of WCW wrestlers first came to the company after the arrival of stable "Radicalz". They were fire on WCW and the same things were expected in the WWE as well. But instead, WWE buried them by making them all loose to there respective matches. I guess WCW vs WWE rating war was the reason for this egoistic booking.

3.

The Downfall of The Nexus
(Video credit: WWE via YouTube)

The Nexus became a huge deal when they arrived in the WWE. WWE Universe gave a huge pop to these newcomers and was expecting for new future story angles for this heel stable. A stable who attacked every major superstar on their show. They even attacked ringside announcers, workers and owner of WWE, Vince Mcmahon. So, they were booked as a real deal by the WWE. But, this story angle was finished by John Cena single-handedly. Master of burying new talents. Such a waste!


4.

Triple H vs Booker T
(Photo credit via wwe.com)

I have already talked about this match on my other blog. But, this match needs another list because of its unusual booking made by the WWE. At WrestleMania XIX Booker T lost to Triple H cleanly. Well, the controversy here was that Booker T was continuously mistreated by Triple H and Ric Flair. Lots of racial comments were passed by both and on one occasion Triple H threw a dollar on the face of Booker T and ordered him to give a towel. It shocked everybody when WWE decided to blew this storyline by giving a clean victory to Triple H over Booker T.

5.

Invasion Of WCW And ECW
(Photo credit via wwe.com)

In the early 2000`s, WWE purchased WCW for real. Vince Mcmahon bought his own competition. Cool, right? Well in a storyline, Shane Mcmahon threatened Vince that now he owns WCW by stealing the whole company under his nose. Later Shane formed an association with ECW and renamed themselves as "The Alliance". The Alliance highjacked WWE and both companies were fighting back and forth each week. But, the biggest tragedy happened when such a great storyline was basically blown away by the WWE bookers. Mostly all WCW wrestlers were jobbed to WWE wrestlers. A story angle which was supposed to be on WWE televisions for years was ended within a few months. I mean hats off to the WWE booking. A great professional wrestling storyline didn`t match up to its expectations.

So, guys, this was the list. Hope you enjoyed reading this blog on professional wrestling. I will catch you soon with another blog. Meanwhile, don`t forget to check my other blogs -
10 Fastest WWE Title Changes In History
10 WrestleMania Matches You Actually Need To See
10 Iconic Wrestlers Never To Main Event WrestleMania
10 Memorable WWE Moments That Went Nowhere
10 WWE Moments That Were Too Uncomfortable
5 Glowing Lights In WWE's Black Hours

You can follow us on Social Media -
►Facebook Page: https://goo.gl/Ou1mex
►Twitter: https://twitter.com/YourReviewKid
►Instagram: https://goo.gl/Dl0vvM
►YouTube: https://goo.gl/S8DJH0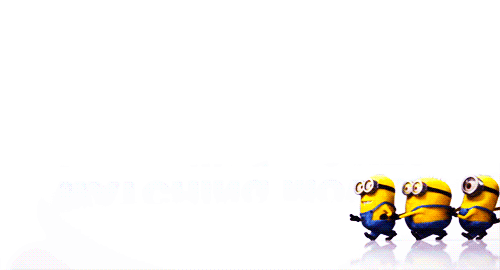 (Photo credit via https://tenor.com)
Written for Bitlanders by YourReviewKid. All rights reserved
©Your Review Kid