YouTube, home of the latest, greatest and trending videos online. It is like a forum that connects, informs, inspires and entertains people across the world. It helps original content creators to distribute and spread their awesome, entertaining and original creation. YouTube is also used by advertisers to show off their product.
We've heard of popular YouTubers entering and making appearances in the world of celebrities. These people spend enough time and creativity to make their own videos that when clicked will get us entertained.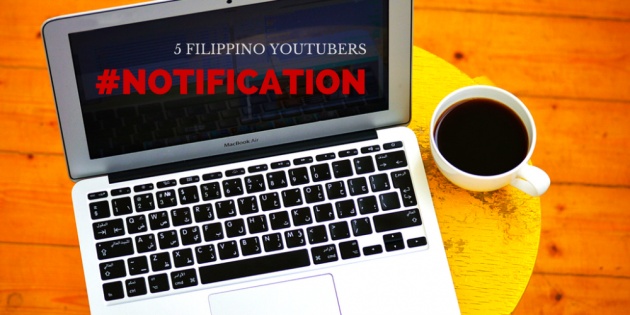 Image edited in Canvas by ZhenteH
I will introduce to you 5 Filipino Vloggers that ring my notification, #NotifSquad, whenever there is a new video is uploaded to their YouTube channels.
1. Lorelyn Faith Deuna Aledo (LORELYNF)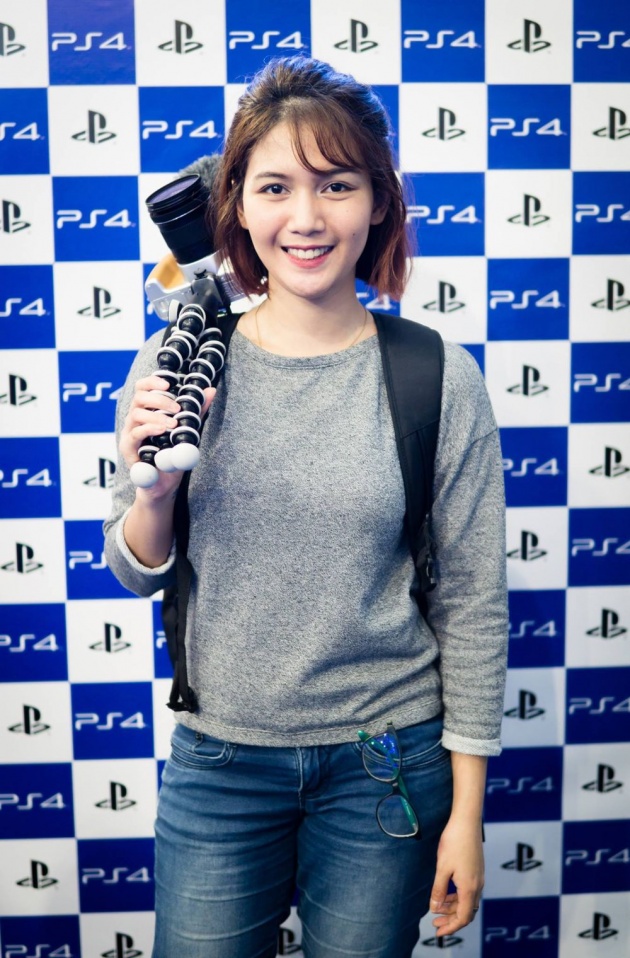 Image credits: LORELYNF via Facebook
As a gamer I like watching videos about various gameplays of different online games, may it be tutorial, tips, tricks or just entertainment. I saw one of her videos while she was playing DotA 2, she was not really great like other pro players but it was so entertaining that it got me subscribed to her channel and kept me watching her uploaded contents, from then I started following her on Twitter, on her Facebook account, Facebook page and even joined their group on Facebook, Trap Door Gaming.

Lorelyn also covers some tech reviews which is really a good source of information about new techs and gadgets. Some of the gadgets reviewed are given by her sponsors, can you imagine that!!
Aside from gameplay of different games she occasionally uploads some travel Vlogs and first impressions on various games, her recent first impressions are for Dragon Nest on mobile and Black Desert Online. She also likes giveaways for her fans plus if you want to be mentioned in her YouTube videos you will only need to comment on her video with #LoreShoutOut.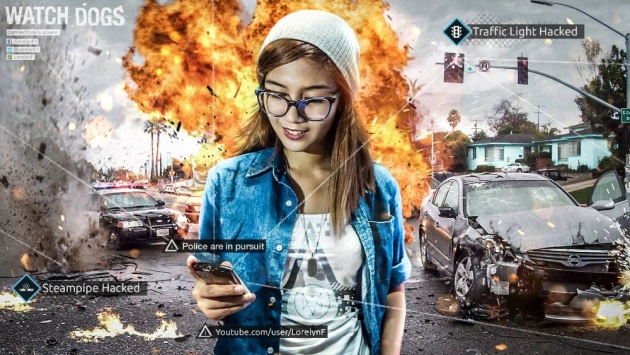 Image credits: LORELYNF via DEVIANTART

Lorelyn uploads her videos on twitch before uploading it to YouTube as she said to some of her videos. She also does Livestream in twitch while playing.
"My name is LORELYN. I do QUALITY TECH REVIEWS & INSANE GAMEPLAY. =)
Join Our Gaming Community: fb.com/groups/trapdoorgaming/
CHECK OUT MY OTHER VIDEOS :
- Dota Peenoise Gaming: bit.ly/LFDota
- Vlogs: bit.ly/LFVlogs
- Tech Reviews: bit.ly/LFReviews
168,800 subscribers"
2. Alodia Almira Arraiza Gosiengfiao (Alodia Gosiengfiao)
Image credits: Alodia Gosiengfiao via Facebook
Alodia is famous to anime lovers because of her cosplay career. She is known as the Cosplay Queen of the Philippines and she helped the cosplay community to grow. She has a lot of videos where she's attending conventions and different events. Aside from doing cosplay on events, she also appeared as a judge on these events. As an otaku, I followed her on social media and subscribed to her YouTube channel. I have never been in this kind of events, we only plan but never able to attend one, so watching her videos about anime events gives a lot of ideas and excitement. Her gamer side, she features a lot of games from different platforms like PlayStation, mobile, PC and etc. She is also a member of a gaming community that does live stream on twitch, Facebook, and YouTube. You will wonder how she stays cute even she is frustrated with her game.
Alodia likes to play piano, she had uploaded some of her piano covers on her YouTube channel. She also has makeup tutorials for cosplay although I have no interest in watching them, promise. Hahaha.
Image credits: Alodia Gosiengfiao via Facebook
#QueenSiopao, as some of the people in the comment section named her, do a lot of travel Vlogs. These Vlogs include her adventure, gaming conventions and anime events. She has her own #VlogSquad and they do a lot of #ParaSaVlog (for the Vlogs) things. Her mom, her younger sister Ashley and her boyfriend Wil often appear on her videos.
"Hi, guys! Alodia here! I love art, cosplay, games, and gadgets! Welcome to my realm! :D
488,235 subscribers"
Alodia Gosiengfiao's Youtube channel
Image credits: Ashley Gosiengfiao via Facebook
She is the sister of Alodia Gosiengfiao, Ash also do cosplay known by other anime and cosplay lovers, she is her sister's partner on some of her cosplay competitions. #Ashlili, as she calls herself, her fans and co-YouTubers, is also an artist and a musician, she also has a band. She has a really great voice and her cover videos on YouTube are a sure hit.

She is also a gamer, she plays a lot and in different platform also. She spends time doing live stream on twitch and she is better at playing games than her sister Alodia. Some gameplay uploaded by her are mostly FPS games or First-Person Shooter games like CS-GO and Call of Duty which makes me feel dizzy when watching.
Image credits: Ashley Gosiengfiao via Facebook
Her travel vlogs basically consist of foods, lots of foods. She often tags with her sister and in some other cases, she's with other YouTubers. She's a person for foods, techs, foods, games, and foods. She likes to style and take care her beautiful long hair, a #HairGoals. On different videos, you will notice her hair with style and new color but on her recent appearance, her hair is just black and an extension is added this is because she said its a little damaged. Her hair at its current style and color really compliment her, I really agreed with the comment of her youtube videos.
"Musician, gamer, cosplayer, artist, photographer.
FB/Snapchat: AshGosiengfiao
Twitter: ashlili
ashley.gosiengfiao(at)gmail.com
77,153 subscribers"
Ashley Gosiengfiao's youtube channel
Image credits: Wil Dasovich via Facebook

#DaSavage, as they call him, is a Filipino-American Vlogger. I am not really a fan of him, at first, but his continuous appearance on the Alodia's Vlog made me curious about who is he. I visited his videos and found it funny and interesting. More and more videos were created containing him and Alodia since then I got carried by their fan's #wilodia bandwagon.
He was diagnosed with cancer and shared it on his YouTube channel. He gained a lot of support from his fans and fellow YouTubers. You can still sense a lot of fun and positivity on his videos even though he had this situation. Alodia visited him very often and makes him feel more love, there was one video of him giving motivating and positive words for other people.
Video credits: Wil Dasovich via YouTube
Wil has successfully survived his illness, he is traveling again and with his squad, they visited the Philippines again and other countries. More fun, excitement, guesting on TV channels and adventure. On his videos, his really good at click bait.
"I am from San Francisco, California. I have been traveling, predominantly around Asia for the last 3 years. My videos consist of my spontaneous everyday life as each day is a new adventure. With an emphasis on travel, personal health & well being, these daily vlogs are meant to encourage everyone to go out, explore, and make the most out of every situation they come across."
Wil Dasovich's youtube channel
5. Lincoln T. Velasquez (Cong TV)
Image credits: Cong TV via Facebook

Cong TV became famous and had acquired a lot of subscribers because from his fans he is the representation of street entertainment. He uses street humor, word plays, and slangs. Plain, savage, uncensored but funny and entertaining as described by most of his subscribers including me.

He is famous for his short titled videos that will make you think about what is content that he just uploaded. He calls his fans as "Mga Paa" (feet) of his The Chicken Feet Gang. There are things that marked and made him stand out even more like continuously mentioning POWER!! While pointing his index finger upwards and this became his signature. While he was persuading ASUS to be his sponsor, his videos always include "ASUS, ano na?" (Asus, What's up?) and #ASUSNumbaWan (Asus number one) and he succeeded, ASUS asked him to be their influencer and then sent him a cell phone and a high-end laptop for his Vlog also Cong TV asked his viewers to gather 1 million likes for ASUS fan page.

"(ASUSTeK or ΛSUS) is a Taiwanese multinational computer and phone hardware and electronics company."
ASUS wiki

Cong TV is so famous that his fans went crazy on an event that they had to delay it and wait for the crowd to calm down or it might get cancel. You can watch it here:
FINDING ASUS ROG by Cong TV via YouTube


Cong TV gathered more influence and also achieved more than 1 million subscribers. Together with his brother, Jun-Jun, they became under Tier One and do a live stream of their games on twitch and his laptop? He gave it to a deserving winner of his contest.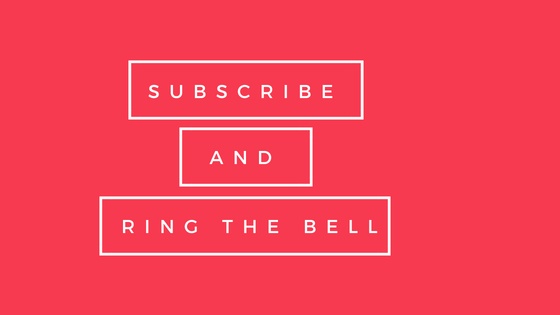 Image edited in Canvas by ZhenteH

So they are the 5 of the Filipino YouTubers that rings my notification bell. Having sponsors, doing an unboxing, traveling and going to events are the things that they enjoy which makes you want to do the same things that they do. They are indeed different people but all of them made me clicked and watched their contents.
************This blog is written by ZhenteH for bitlanders***********
I hope you enjoy.
Buzzed up and comment.
Share on social media (facebook, twitter and google+).
Do you want to earn while doing something you do on facebook or twitter or instagram?
Do microblog, upload your photos and videos and post big time blogs!!
Interact with other members and earn.
Come on join us @Bitlanders