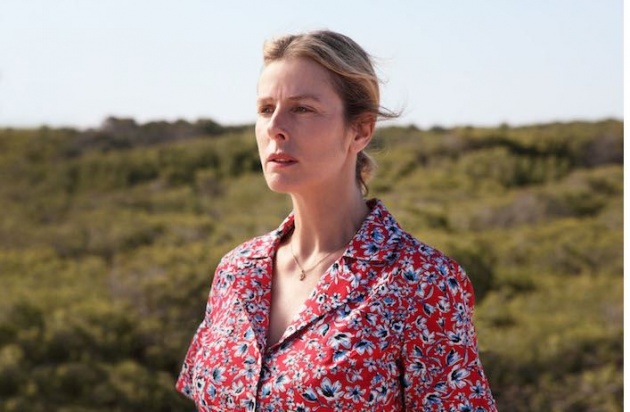 Pictured: Louise (Karin Viard), apparently 'the perfect nanny' in Chanson Douce, a film adaptation of Leila Slimani's 2016 directed by Lucie Borleteau. Still courtesy of StudioCanal France
Contains spoilers
In movies, there are just as many good nannies as bad ones. For every Mary Poppins, Mrs Doubtfire or Nanny McPhee, there is 'Evil Nanny' (from a 2016 TV movie), Peyton Flanders from The Hand That Rocks The Cradle, Camilla from the risible 1990 movie The Guardian or The Nanny herself as played in the 1965 movie by Bette Davis. These bad nannies are taken into the trust of their employers and prove to be selfless and indispensable, only to threaten the lives of the young vulnerable children in their care. The nanny (governess) in the multiple adaptations of Henry James' The Turn of the Screw sits somewhere between good and bad.
Does Chanson Douce (English title Lullaby), adapted from Morocco-born author Leïla Slimani's 2016 Prix Goncourt winning novel by Jérémie Elkaïm, Maïwenn and the film's director Lucie Borleteau (Fidelio: Alice's Journey) add anything to the bad nanny sub-genre? It certainly extends more sympathy to the outsider, Louise (Karin Viard), who is hired by Paul (Antoine Reinartz) and Myriam (Leila Bekhti) after the latter decides to return to work as a lawyer after the birth of their second child. 'I need to change the conversation,' Myriam insists, after Paul protests that she will make as much money at work as she would pay to the nanny. After a parade of unsuitable nannies - too infirm, too inflexible with time, one says that to get a child's attention she would promise them sweets, then take them to the shop and announce that she had forgot her purse - Myriam and Paul meet Louise, first shown from the back of her head, a neatly fastened bob of straight blond hair.
Louise looks so neat, so competent – reference of having looked after two young boys at the ready – that she unnerves Myriam with her professional demeanour. 'Is it my turn to speak?' she asks when the interview begins without a question. The clincher is Myriam's eldest child, Mila (Assaya De Vila), who sidles up to Louise during the interview, clutching her cloth doll. Louise immediately engages with her, putting Mila and her parents at ease.
Louise's backstory is that she is a widow, whose only daughter, Stephanie is now twenty-five years old. Once she starts work, she is a little too keen, turning up extremely early. Louise wins Paul and Myriam over by tidying up their apartment. However, she has her own concerns, insisted that Mila finish her yoghurt. To illustrate this, Louise dabs her finger in the punnet, swipes up the yoghurt and proffers her finger to Mila to lick it off. Mila then dips her own finger in the yoghurt punnet herself.
Louise's other habit upsets Myriam. She gives the children out of date yoghurt, insisting that it is still good to enough to eat one or two weeks after its 'use by' date. Myriam is appalled and asks Louise not to do this.
Pictured: Louise (Karin Viard) and Myriam (Leila Bekhti) enjoy a glass of wine in 'Chanson Douce' (Lullaby), a character study based on the novel by Leila Slimani and directed by Lucie Borleteau. Still courtesy of StudioCanal France
Louise's rapport with Mila is undeniable, but she is a little less keen on other child minders, notably at a playground when an older boy takes one of Myriam's infant son's toys, causing him to cry. Louise takes it from them. 'They should share,' insists her minder. Louise doesn't do sharing and does not allow Mila to share another child's snack.
So far, so unremarkable. Then Louise plays a game of hide and seek with a difference. For starters, it doesn't begin as a game. Mila suddenly notices that Louise is missing. As she searches for her, the baby starts crawling in a vulnerable way. Mila opens the door of the apartment. We wonder if the baby will escape. In fact, Louise is under a bed and attentive to them. When Mila closes the front door and enters the lounge, Louise says plaintively, 'you didn't find me.'
Then there is Louise's strange gesture of peeing into the baby's potty and asking Mila to dispose of it. Mila isn't so keen to play with her after that.
Louise is very punctual. She rises at 5:05 every morning – her digital clock looks like it reads 'SOS' from a distance. In her neighbourhood, she sees a man defecating in the street who asks her to mind her own business. Whilst Paul and Myriam are out, Louise uses their shower. We see her in a bathroom, lounging on a sofa, breast and lower parts exposed, casually occupying the space as if at home.
Yet Louise has a rival, Paul's mother, Sylvie (Noëlle Renaude), who arrives unannounced and leads the children into play. Louise's mouth is a downturned croissant as she watches Sylvie choreograph a mess, allowing the baby to eat without a bib, talking to Mila under a sheet, showering the front room with tinsel, knowing it will be her who have to put things right.
All the free time given to Paul and Myriam doesn't improve their relationship. Paul gets jealous when he sees Myriam talk to a magician, who has a disappearing lighter trick. Myriam insists he was a bore. At a dinner party in which Louise is invited – and is out of her depth – the couple surprise her by inviting her on holiday with them.
The dinner party scene is tense because of Louise's awkwardness and the economic gulf between the guests and herself. We think it might come to a head, but the holiday invitation takes the sting out of the scene, rather like bringing a pan off the boil.
Pictured: Leading the way. Mila (Assaya De Vila) followed by her nanny Louise (Karin Viard) in 'Chanson Douce', a French drama adapted from Leila Slimani's 2016 novel and directed by Lucie Borleteau. Still courtesy of StudioCanal France
During the vacation, Louise reveals her sharp side, not wanting to be taken by Mila into the water. She explains that she cannot swim. Nevertheless, she allows Paul to introduce her to it. She clings awkwardly to his waist. As Paul and Myriam walk back from the beach, with Louise between them, they text to each other. 'Should we invite her to dinner?' 'What should we talk about?' 'Not about swimming.' We see their texts on either side of the screen. It is the film's one flourish.
Standing outside their chalet window, Louise hears Paul and Myriam make love. She has an idea. If Paul and Myriam have another child, Louise can work there for longer. She introduces the idea to Mila, who isn't interested. One evening, Louise takes the children out for dinner – wouldn't that be a treat? Ostensibly this is because Myriam is home early. Louise leads the children to a café in a rough part of town and orders one plate of sausage and chips for sharing. They drink only tap water. She waits until nightfall before concluding the meal, bringing them home. Paul is still up but Myriam is asleep. All she wanted to do after work is rest. Louise later finds a pair of Myriam's briefs with menstrual blood on them.
Louise is far from the perfect nanny. When she falls asleep in the park, Mila wanders off. Securing the baby in his pram, Louise frantically searches for her. She finds Mila in another part of the park, spoken to by an old woman, who scolds Louise. Cradling Mila, Louise is surprised to be bitten on the shoulder. But Louise, we discover, bites back.
Borleteau only gradually gives us a sense that Louise is severely troubled, notably by the unopened post that fills her apartment. Paul and Myriam receive a letter from Inland Revenue asking them to pay Louise's taxes directly. At home, Louise soaks her letters in water to get rid of them. Then, as a form of criticism, Louise leaves the skeleton of a chicken on Myriam's dining table, completely without meat, to protest about waste.
There is one nanny who speaks to Louise. She visits Paul and Myriam's apartment out of concern. However, Louise rejects her friendship, not trusting it.
In the Hollywood version of this movie, the finale would be milked for suspense. The act of violence that ensues is shocking, leaving us to ponder whether references are enough.
If the story of the film was reflected in real life, you'd imagine that self-employed nannies and the like would be asked to produce psychological evaluations of fitness for work, rather than just police checks as in the United Kingdom. However, this would lead to fake or unreliable psychological evaluations or even psychiatrists being sued for slander. At any rate, there needs to be state support for the self-employed. Borleteau's film is an unexpected campaigning tool.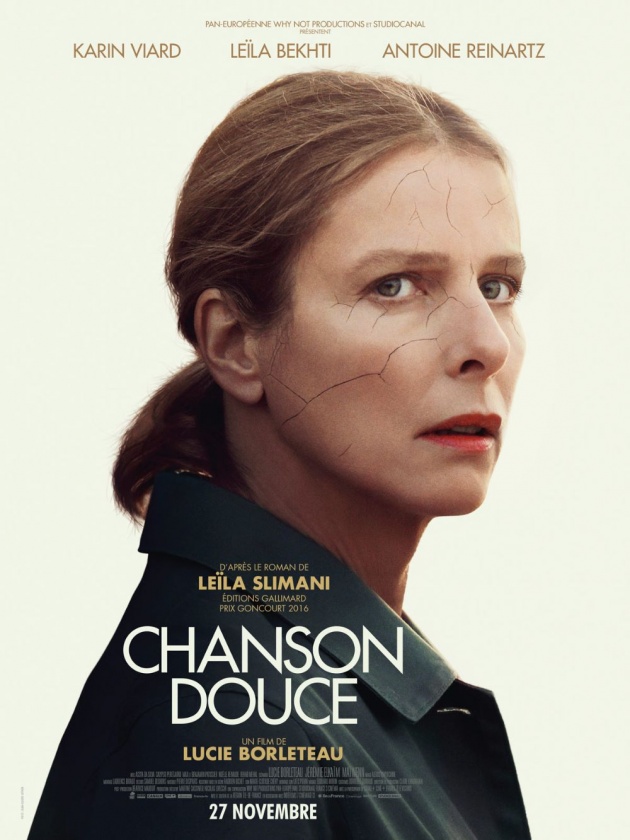 Reviewed at French Film Festival, Ciné Lumiere, South Kensington, Thursday 14 November 2019, 18:30 screening