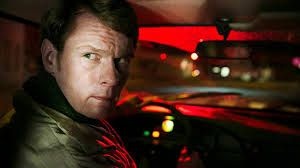 At Thule US Air Base, Greenland in 1968, a B-52 bomber armed with four hydrogen bombs crashed into the snow. Its crew had bailed out, having unsuccessfully attempted to put out a fire in the cockpit. The exact cause of the fire wasn't disclosed, though its origin suggests instrument failure or to explain to non-pilots like myself the circuit board sparked up. No immediate fatalities – great news. But the Danish-Greenlanders – Greenland was still part of Denmark at that time – were warned not to approach the crash site. The workers hired to clear the wreckage were given protective clothing and a thorough scrub down before being pronounced clear. It was surprising to them that they contracted illnesses – lesions – consistent with exposure to radio-active material. The most extreme bodily infected was Carl Dinesen who by 1988 was under constant treatment. No sooner was one lesion removed than another took its place. The suspected contamination of the Thule workers became the subject of an investigation of East Jutland Radio journalist Poul Brink. His fight to expose the truth is the subject of Danish director Christina Rosendahl's news drama, Idealisten (The Idealist) which was released in Greenland earlier this year.
Poul is played by Danish actor Peter Plaugborg. Drawn cheeks, a face locked into stillness with eyes that – sometimes comically - dart to left or right in surprise, Plaugborg gives a mostly under-stated, earnest performance. Poul is a man who wants to tell the story and even spends $2,500 of his own money to get the workers examined when his radio station doesn't pay up.
Poul's strategy is to embarrass the Department of Health and then higher authorities into an admission of culpability, with the aim to get the Danish Government to admit that radiation poisoning affected considerable numbers of Thule Air Force workers. But there are other matters at stake – the small matter of a fourth hydrogen bomb located at the sea bed off the coast of Greenland and the 'arrangement' in 1957 between Danish Prime Minister H C Hansen and the United States Government that suggests that Denmark might not be a nuclear-free state even though its citizens were assured otherwise.
Rosendahl graduated to feature films from the documentary format, a familiar route for many female directors such as Beeban Kidron (Carry Greenham Home to Vroom and later Bridget Jones: The Edge of Reason), Carol Morley (Dreams of a Life to The Falling) and Clio Barnard (The Arbor to The Selfish Giant). In the work of some of these directors, drama – reconstruction – was a component, along with interviews, archive footage and filming on locations where real life events had taken place. You can see why these directors went to full fiction. The Idealist features a considerable amount of archive footage going back further than 1968 to explain the reasons behind the cover-up. It feels like a film that can't quite trust drama to get the job done.
This isn't a criticism, though it does mean that the drama concentrates more on 'the story' of what Brink is exposing and less on his character. We see him progress from radio to television and become acclaimed as a journalist in his quest for truth. But he is not portrayed as a doubting hero. Neither is his character called into question; only towards the end does he have to make a choice between his career and truth at any price. This proves the most dramatic moment.
Films about investigations are often categorised as thrillers. The Idealist has a couple of conspiracy thriller moments. At one point, Brink believes he is being followed by another car. He confronts the driver at a set of traffic lights, but the car roars away. Later, whilst out jogging, Brink believes that the jogger who is running in front of him might cause him harm. They face off, but the mystery jogger says nothing.
Brink's investigation takes him to the Congressional Library in Washington DC and to Texas, to quiz a retired senior official who decides to play at not being home. Just when he thinks he might be getting somewhere, there is a change of government. Brink interviews the new Danish Health Minister in front of TV cameras; the Minister is an odd mix of being naive and under-briefed but nevertheless uncharacteristically candid.
We feel each of Brink's mini-victories as he elicits a piece of information that his interviewee did not want to give. Some of his encounters have sinister overtones, as when Brink is invited for a nice chat with the American Ambassador who pours him a glass of Chablis before zooming in for an appeal to his patriotism.
It is a measure of how unlike an American thriller this that when Brink doesn't secure the outcome he wants an official asks him to come closer before having his chin and nose flicked. There are no guns fired and no fisticuffs. Brink is upbraided for being too serious.
The film is based on Brink's own account and is adapted by Rosendahl working with writers Simon Pasternak, Birgitte Staermose and Lars K. Anderson. It invites us not to celebrate Brink's struggle for justice but to think about the balance between idealism - not relying on a nuclear deterrent - and pragmatism, being perilously close to a nuclear-armed Soviet Union. We are not invited to think of Brink's failure to get adequate compensation for the Thule workers rather of the bigger picture. Did Denmark's government betray the trust of its people for a higher goal – greater national security – or was everyone involved engaged in self-delusion, believing their integrity was intact?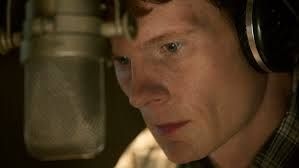 Reviewed at Day for Night Nordic Film Festival, Regent Street Cinema, Friday 4 December 2015, 21:45 screening