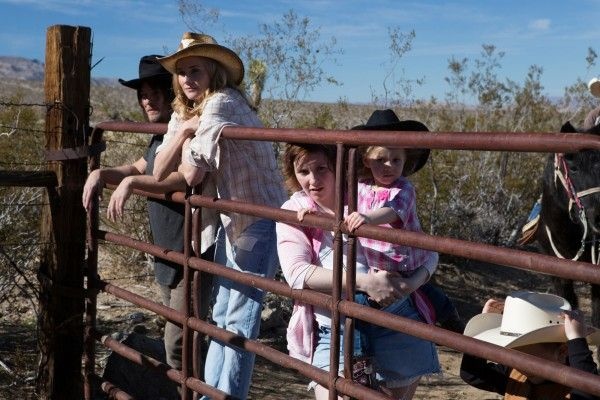 If there is one country where being a woman film director isn't problematic, it is France. According to chartsbin.com France produces 240 feature films per year, including co-productions. Somewhere between 10% and 20% are directed by women. How popular are they? Fortunately, I love statistics (figures for French release only):
Connasse, Princesse des coeurs (Directors: Eloïse Lang, Noémie Saglio) – released 29 April 2015, 1,134,372 admissions
Le Grand Partage (The Roommates Party) (Director: Alexandra Leclère) – released 23 December 2015, 1,050,699 admissions (to 19 January 2016 only)
Lolo (Director: Julie Delpy) – released 28 October 2015, 857,103 admissions (to 24 November 2015)
La Tête Haute (Director: Emmanuelle Bercot) – released 13 May 2015, 642,379 admissions
Josephine s'arrondit (Director: Marilou Berry) – released 10 February 2016, 627,828 admissions (to 23 February 2016 only)
Mon Roi (Director: Maiwenn) – released 21 October 2015, 615,784 admissions (to 10 November 2015 only)
Ange & Gabrielle (Director: Anne Giafferi) – released 11 November 2015, 419,316 admissions (to 1 December 2015 only)
Mustang (Director: Deniz Gamze Ergüven) – released 17 June 2015, 217,303 admissions
Les Innocentes (Director: Anne Fontaine) – released 10 February 2016, 182,733 admissions (1st week of release only)
Qui c'est les plus forts? (Director: Charlotte De Turckheim) – released 3 June 2015, 147,331 admissions (to 16 June 2015 only)
Le Dernier Leçon (The Final Lesson) (Director: Pascale Pouzadoux) – released 4 November 2015, 105,324 admissions (1st week of release only)
L'Avenir (Things to Come) (Director: Mia Hansen-Løve) – released 6 April 2016, 102,832 admissions (1st week of release only)
Arrête Ton Cinéma (Director: Diane Kurys) – released 13 January 2016, 83,248 admissions (1st week of release only)
Et Ta Soeur (Director: Marion Vernoux) – released 13 January 2016, 81,813 admission (1st week of release only)
Maryland (Director: Alice Winocour) – released 30 September 2015, 67,537 admissions
Bang Gang: A Modern Love Story (Director Eva Husson) – released 13 January 2016, 29,341 admissions
Le Coeur régulier (Director: Vanja D'Alcantara) – released 30 March 2016, no details
Les Ogres (Director: Léa Fehner) – released 16 March 2016, no details
Évolution (Director: Lucile Hadzihalilovic) – released 16 March 2016, no details
Suite Amoricaine (Director: Pascale Breton) – released 9 March 2016, no details
Solange et les vivants (Director: Ina Mihalache) – released 9 March 2016, no details
Mon sac est prêt, mes pompes aussi (Director: Jeanne Quibel) – released 17 February 2016, no details
Crache Coeur (Director: Julia Kowalski) – released 17 February 2016, no details
Peur de Rien (aka Parisienne) (Director: Danielle Arbid) – released 10 February 2016, no details
These 24 films (approximately 10% of French output) do not constitute a complete list of French-produced films directed by women released in a twelve month period. They illustrate the frequency that such films are released in French cinemas. In other words, unlike in many countries, USA and UK included, French cinema has a good story to tell.
French women directors don't have to make the case for their right to make movies in terms of financial success. Taken for their domestic box office alone, many of them do not recoup their production budget. The most successful ones tend to be comedies, evidenced by Connasse, Princesse des coeurs, the most popular film on the list. But these films enjoy a life on DVD, cable television (Canal Plus) and streaming services, so their cinema release is not the end of the story.
This brings me to Sky, the third collaboration between co-writer-director Fabienne Berthaud and star Diane Kruger, after Frankie in 2005 and Lily Sometimes (Pieds Nus Sur Les Limaces) in 2010. Each film is remarkably different from the last. Sky, which opened in France on 6 April 2016, is a road movie about a marriage that figuratively runs out of gas. Romy (Diane Kruger) and her husband Richard (Gilles Lellouche) cannot have children. Romy likes to photograph things and suggested the trip. Neither is particularly stimulated. After Richard gets drunk and flirts with a local singer and her friend in a bar – his charm takes a while to wear out – he attempts to have sex with Romy. She defends herself, deals what she thinks is a killer blow and then goes on the run, buying a car for $1,000. After briefly being a fugitive, she turns herself in, is interviewed by a detective (Joshua Jackson, Kruger's real-life husband) then discovers that her husband is alive. She gives him the car (not much of a parting gift, but I expect the beat up vehicle represents their marriage) and heads for Las Vegas, where she makes friends with 'bunny girl' Charlene (Laurene Landon) who allows her to stay as long as she puts $40 in the kitty and even allows Romy to borrow her bunny outfit. Romy is supposed to pose with passers-by in their photographs for $20 a pop, sandwiched between two tired Elvis-dressalikes but she is insufficiently fun. She ends up in a casino heading for the restroom, catching the eye of Diego (Norman Reedus), a park ranger who avoids permanent relationships. Diego offers Romy money to sleep with him. She refuses but hangs out with him anyway. This is by way of a fresh start.
The film is mainly about the roundabout way a woman travels to fill the hole in her life. Romy cannot have children – she miscarried when pregnant with her first child and has flashbacks to the event. Photography is simply a hobby, not anything she is serious about. She finds herself like many immigrants making a new life – and doubtless violating the terms of her visitor's visa. 'A lot of people round here can't find work. You waltz in and get a job,' Diego's sister-in-law Billie (Lena Dunham) remarks after Romy starts waitressing. Is it simply Romy's exoticism that makes her employable – she adds her cooking to the menu at a small town diner? Or that she attracts sympathy as a fish out of water. Romy is undoubtedly not a victim and makes a series of choices based on her feelings.
The title is Romy's Indian name, given to her by the family of her colleague, Missy (Q'orianka Kilcher). The storyline is predictable but the relationship between Romy and Diego has unexpected details – Diego leaves out gallon jugs of water for Mexican immigrants making their way into America in order that they don't die of thirst, the number one fate of illegals. Diego is entirely resistant to having a permanent female companion and when Romy gives him another piece of news, he gets mighty mad. But there is tenderness – Berthaud doesn't lapse into two-dimensional caricature.
One of the film's most shocking aspects is seeing writer-director Lena Dunham playing what is disparagingly known as trailer trash, with a missing tooth that she chooses not to get fixed. Billie's husband complains she is a dumpster diver, living off foodstuffs close to their expiry dates. At one point Billie performs a cheer-leading song on a trampoline and Romy flips out –Billie is expecting another child. Romy's inner pain is revealed to others for the first time.
Sky falls into a sub-category of women's films that deals with faulty wombs, the inability to bear healthy children. It is disappointing that Berthaud applies an unscientific solution to her character's problem. Women unable to have children are rarely expressing a metaphorical state – 'I'm barren because my relationship is stale'. I think Berthaud should have presented this issue with more realism.
So Sky is a film about the American Dream that is also a bit of a fairy tale. It isn't all roses at the bottom of the garden – Diego suffers from exposure to depleted uranium. But Berthaud does fall for the American Myth that lives can be re-made in the Big Country. French audiences might not be impressed.
Reviewed at IFC Center, 6th Avenue at 3rd Street, New York City, New York, Monday 18 April 2016