Hi BitLanders, Everyone in this world imagines to live and work in the best of the conditions around us. Hence I decided to write about some of the good places which are best to settle. Hope all of you like this.
7 Countries Best for Live and Settle
"It's good where we do not exist," many people think, and for years have lived in the same place. But the world is too diverse to spend its entire life in one country.
They say that the place does not paint a person, but a person places. But there are places where to live and work is really comfortable. We will talk about such countries. Also we will share with you the experience of our friends about how to leave for this or that country. Watch this video...
video credit :Magdalena Hill via www.youtube.com
The individualistic society and loneliness do require some getting used to, coming from a place where we used to seeing people all around us for no reason. Here are top 7 countries which I find are the best.
BELARUS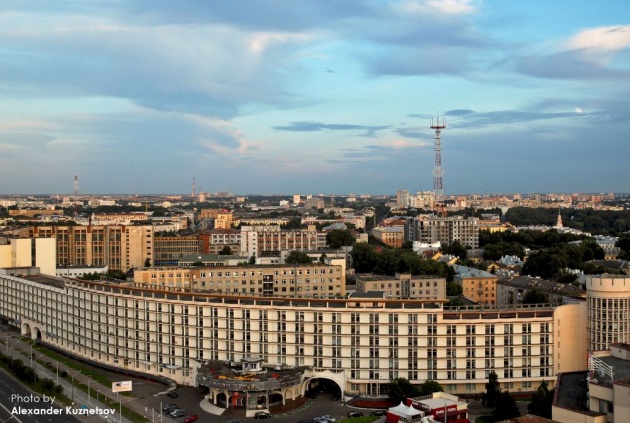 photo credit : Alexander Kuznetsov
The Republic of Belarus is a state in Eastern Europe, one of the former union republics. Almost 9.5 million people live in Belarus, and its area is 207,599 square kilometers. About the neighbor we know a lot and with pleasure we laugh at jokes about "Batka" and potatoes. Meanwhile, many consider Minsk a promising city for life and work.
Pros
1. Active development of IT-sphere.
2. Cleanliness and order in the streets of the capital.
3. High level of security.
4. Clear work of public transport. No traffic jams.
5. Proximity to Europe.
6. Friendly people.
Visa
It is possible to enter the general passport. The period of stay is up to 90 days. For a longer stay, you need to issue a residence permit (the first time it is issued for 2 years, with repeated treatment - for 5 years). To conduct business or officially find a job in Belarus, you need a residence permit.
Language
There is no language barrier.
Accommodation
Prices for housing in Minsk depend on many factors. For example, on the type of housing , the district, as well as the state of the market. The average cost of a square meter is from $ 1,500. The price tag for housing starts from $ 300 (one-room apartments).
Job
In Belarus, the average salary in Minsk is about $ 800. Information technologies are actively developing - IT specialists are in demand.
I want to go to Belarus!
VIETNAM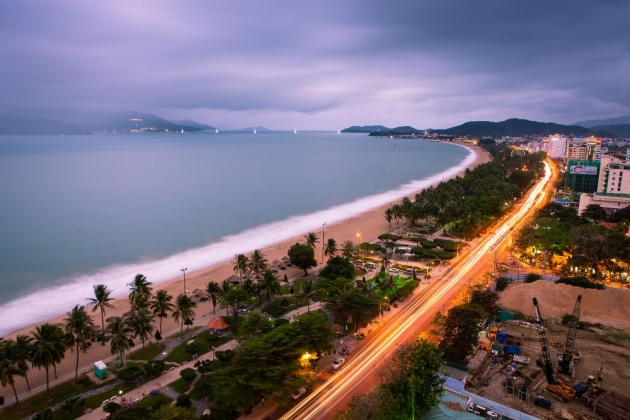 Vietnam is a small country in South-East Asia. Its area is slightly more than 330 thousand square kilometers. At the same time, one third of the territory is washed by the South China Sea. If you look at the map, the shape of Vietnam will recall the letter S. For some it is symbolic: S - socialism. It is this political system that this republic adheres to. The economy of Vietnam is developing. One of its priorities is tourism.
Pros
1. Sea, mountains, fruits - Vietnam is ideal for exotic fans.
2. Convenient visa regime.
3. Many job offers for foreigners.
4. Inexpensive state medicine.
5. Stable Internet in large cities and resort areas.
6. Large range of prices for housing.
7. A variety of cuisine, rich in seafood.
8. Friendly and smiling people.
Visa
If you want to stay in Vietnam for a long time, you need to issue a visa and visa support (Visa Approval Letter). After the expiration of the visa, it can be extended without leaving Vietnam, with the help of intermediary firms. You can also make a business visa for a period of 6-12 months.
.Language
In resorts (Mui Ne, Nha Trang) and large (Ho Chi Minh City) cities, many speak English, especially young people.
Accommodation
Prices for housing depend on the season, the status of the city (resort or not), the requirements and the level of income of the tenant. You can rent a room for $ 75 per month, and you can villa with a pool for $ 1,000.
Job
Variants of employment for foreigners: instructors in water sports, waiters, hotel administrators, travel agents, sellers. Earnings can range from $ 250 to $ 1,000. You can also do freelancing - the Internet is pretty stable.
I want to go to Vietnam!
GEORGIA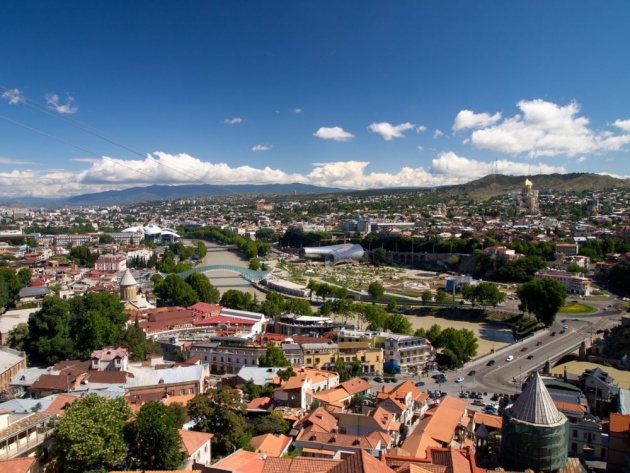 Georgia is a small state in the Near East. Has access to the Black Sea. It is a picturesque country with picturesque nature and very good conditions for traveling.
Pros
1. A short flight.
2. Convenient visa regime.
3. Beautiful nature, mountains, sea.
4. Tasty and pretty familiar kitchen.
5. A lot of sun, dry climate. The most comfortable period is from April to July.
6. A lot of options for outdoor activities. There are places for running and hiking. In the capital, there are many gyms.
7. Inexpensive mobile Internet.
8. Hospitable people.
Visa
If you want to stay in Georgia for more than 90 days, you will have to issue a special permit in the Civil Registry Agency of Georgia (application form, photos + collection).
Language
Georgia is a former Soviet republic. Because many representatives of the older generation remember the Russian language and teach him grandchildren. Also, young people study English very actively.
Accommodation
If you go to Georgia for a short time, then in Tbilisi and other tourist places you can stay at the hostel. Rent an apartment for a month, more than six months or a year. Price list for a foreigner is always higher than for a local. A decent multi-room apartment (good area, new furniture) can be found for $ 500-550.
Job
For freelancers there are convenient media libraries with a pleasant atmosphere, good internet and a friendly atmosphere.
I want to go to Georgia!
Some people may think it's very difficult job staying in foreign land . For them I would suggest
Take comfort in knowing that once you got beyond your country's borders you already began winning. If you can stay out for at least a year than there's a very real chance you'll be able to stay out in the world indefinitely.
video credit : ownbyFemme.TV via www.youtube.com
CAMBODIA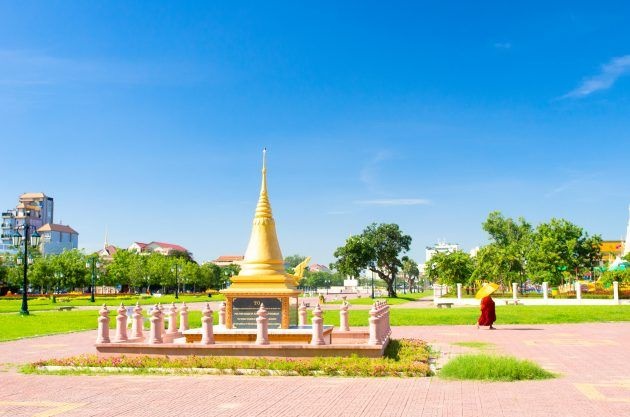 Cambodia is a state in South-East Asia. By form of government is a monarchy and is called "kingdom." The population is 80% Khmer, professing Buddhism. In the south the country is washed by the Gulf of Thailand.
Pros
1. Loyal visa policy.
2. It's warm all year round.
3. You can always buy fresh vegetables, fruits, seafood.
4. Relaxed atmosphere.
5. There are international driving licenses.
6. Low prices.
7. Quite a developed infrastructure in the metropolitan region.
Visa
It can be issued upon arrival or via the Internet on the Cambodian Foreign Ministry website. In international airports you can also get a business visa (for a year it costs about $ 280).
Language
Most people speak Khmer. But many speak English.
Accommodation
A two-bedroom apartment in Cambodia can be rented for about $ 300-400 per month. The more comfortable the conditions, the more expensive. You can buy a house. One-bedroom apartment in the capital costs from $ 50,000.
Job
The most acceptable option is freelancing. A laptop and a stable Internet are all that is needed to live in Cambodia.
I want to go to Cambodia!
SINGAPORE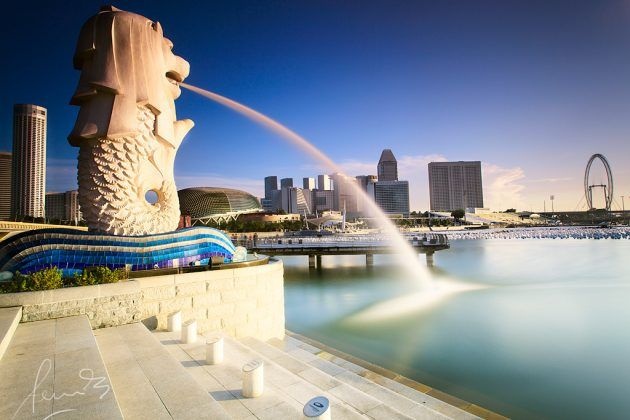 Singapore is a city-state in Southeast Asia. Its area is only about 716 square kilometers. But it is constantly increasing. Singapore is the only country expanding territory not by war, but by land reclamation. Now it has 63 islands.
Pros
1. Singapore - one of the most comfortable Asian countries.
2. Synthesis of several cultures (Indian, Chinese, Arabic).
3. Beautiful futuristic city center.
4. Developed entertainment industry.
5. Tasty food.
Visa
Its registration is carried out only through companies accredited by the embassy of Singapore.
Language
In Singapore, several official languages: Chinese, Malay, Tamil, and English.
Accommodation
Under the Singapore laws, a foreigner can not rent an apartment without obtaining a work permit. Therefore, many rent accommodation from their compatriots, unofficially. A well-furnished room in a good area can be rented for € 700 per month. You can find more modest options.
Job
It is difficult for a foreigner to find a job in Singapore. This requires a working visa, which is difficult to obtain. At the same time, Singapore is open for investment - there you can start a business.
I want to go to Singapore!
THAILAND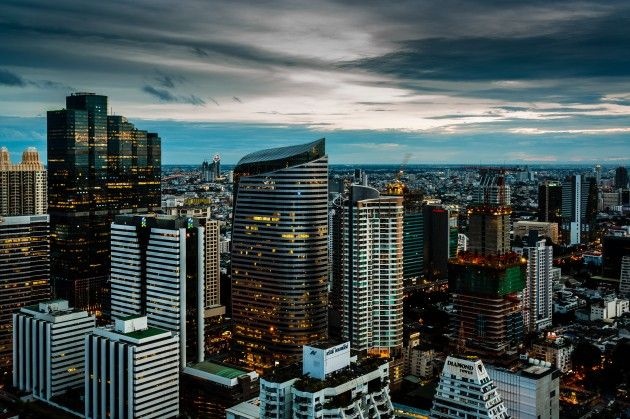 Thailand is a state in South-East Asia. For many, this country is associated with vacation. Our compatriots have Thai islands popular, like Turkey and Egypt. Some wait there for the winter, and some stay forever. And not only by the sea, but also in the capital of the country - Bangkok.
Pros
1. Country of eternal summer.
2. Delicious, varied and inexpensive food.
3. A good internet, especially in Bangkok.
4. International driver's license is valid.
5. A convenient and inexpensive taxi in Bangkok.
Visa
You need to get a one-time (worth $ 40 and gives the right to stay in Thailand for 60 days with a subsequent extension for another month) or a double visa (costs $ 80 and assumes two entries for 60 days).
Language
In tourist areas, many speak English. Bad, but they say. But if you want to stay in Thailand for a long time, then study Thai.
Accommodation
Prices for housing in the capital of Thailand and the islands vary, but the algorithm for its search is very similar. In Bangkok, you can rent an apartment in Thai style (small, without a kitchen) for 5-6 thousand rubles. On the islands you can rent a small house for about 8 thousand (for self-search).
Job
In Thailand, there is a large list of occupations banned for foreigners. Also, when opening a private business, you need to be prepared for the fact that there must be at least five Thais per foreigner in the firm. Therefore, many prefer to make a living by freelancing.
I want to go to Thailand!
MONTENEGRO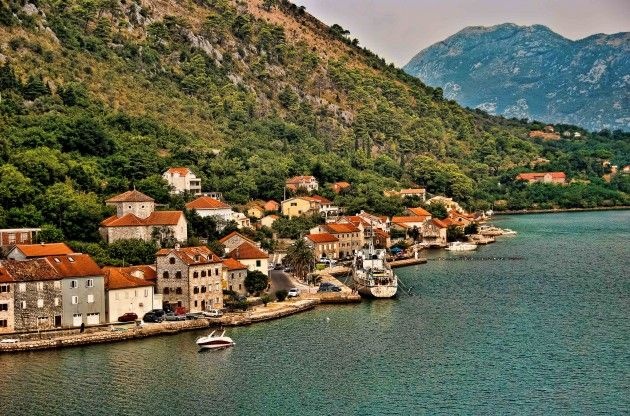 Montenegro is a small country in the southeast of Europe. There live a little more than 600 thousand people. Montenegro has access to the Adriatic Sea and has recently been actively developing a tourist destination.
Pros
1. Picturesque diverse nature (there is a sea, and mountains, and plains).
2. Clean and quite safe country.
3. Simple people in communication.
4. Great Russian community.
5. Natural products, lots of fruits and vegetables.
6. Really an international driving license.
Visa
You can apply for an annual visa. It is issued if you have official work in Montenegro (including your own business), you marry a Montenegrin (koi) or come to Montenegro to relatives.
Language
If you also speak English, then you will not have problems in communication with a short stay. But if you want to stay in Montenegro for a long time, then learn the official language, it's not difficult.
Accommodation
Rent one-or two-bedroom apartment will cost you about € 250-350 per month. The easiest way is to look for housing through real estate agencies.
Job
By European standards, Montenegro is a country with low salaries. The average salary there is about € 500 per month. As for the professionals, it is possible to get a job as a waiter from works that do not require qualification. Translators, Doctors and Computer specialists are valuable here.
I want to Montenegro!
One of my friends can relate this blog with himself. He moved from England to Spain after 1 month of deciding! He says, it was the best decision he ever made! If you ever have any doubts always remember pain is temporary if you quit it will last forever, Make your life and dreams come true !! ......
Regards
Nari123