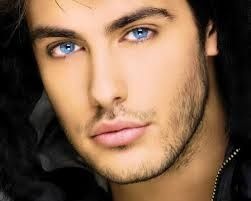 No matter how upfront he is when it comes to sharing his feelings and thoughts with you, there are some things he will never spill the beans about. Because sometimes men feel shy too, and, just like us, they feel vulnerable. Today we give you a list of 7 things most men want but are too shy to tell you.
1. That He Would Like You to Make the First Move
Of course, he's probably thinking about making the first move, but it's your reaction that he's dicey about. Since it takes two hands to clap, he's hoping that you feel the same way about him. Go ahead, make the first move! Whether it's in the form of a spicy text or a touch – let him know you're into him.
2. That He Wants Honesty
He does not want to be the guy who questions your every move. All he wants from you is to be honest, at least to him. No beating around the bush, no mind games and definitely no white lies. Remember, trust is the foundation of all relationships. And if you can be honest with him then, girl, you have found yourself a fantastic mate!
3. That He Wants You to Be Only His
Men may not say it, but they too feel insecure when it comes to a girl they really like. Since they don't want come off as overly-possessive boyfriends, they prefer to keep mum about the fact that they'd like you to be "exclusive". Well, you need to assure him that you're with him alone and not thinking about others through little acts of kindness and affection. He'll not only learn to trust you more but it will also strengthen his relationship with you.
4. That He Wants a Committed Relationship
He's had his fair share of fun, and now he's hoping to get into a serious relationship. Then again, he needs to be confident that you want the same thing as well. You may not have envisioned your future with him as yet – and he needs to be sure that you're on the same page as him when it comes to commitment.
5. That He Needs His Space
Sure he loves hanging out you, but there are times when he needs his space. He may be reluctant to tell you this because he worries that it might freak you out. You might want to back off a little, enjoy some alone-time and space yourself, and let your relationship breath.
6. That He Wouldn't Mind If You Were the One to Pop the Question
If he wants to take his relationship to the next level with you, he's going to be nervous. Rejection hits everyone hard, and he's as wary of it as you are. And his biggest fear is you turning his proposal down. Why don't you ask the question? (Of course, only if you're fairly sure he wants to get hitched too!)
7. That He Wants You to Shower Him with Affection
Like women, men too are suckers for affection. Although he may never say this out loud to you! Cuddle with him, cook him his favourite meal, write him a note telling him how he makes you happy. Make him feel loved.
GIFs source: Giphy
- See more at: www.popxo.com/2014/10/things-most-men-want-but-are-too-shy-to-tell-you/#sthash.OvXnRz5A.dpuf
source : http://www.popxo.com/2014/10/things-most-men-want-but-are-too-shy-to-tell-you/