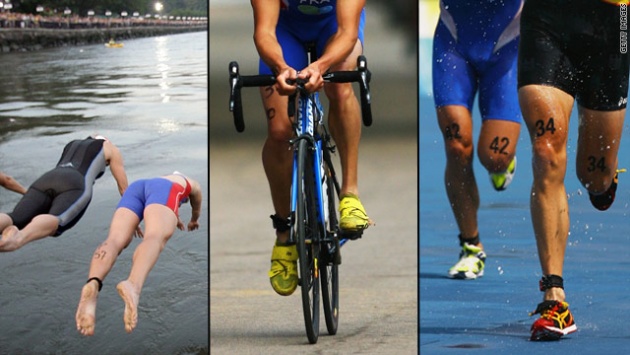 For those of you that do not know, I have been training for a Half-Ironman Triathlon that will take place June 1st in Connecticut, USA. A Half-Ironman Triathlon is a race that consists of a 1.2-mile swim, 56-mile bike, and a 13.1 run, all which have to be completed within one day. As many of you can imagine, a lot of training is necessary for this type of race, and that is certainly what I have been doing over the past couple of weeks.
For the past few weeks, I have gotten up early each morning and done at least two workouts each day. These workouts can include everything from a long swim in the pool to a sprint workout for running. A long with all of this training, I am also still training and playing squash. This results in a lot of good cross training for the race that is approaching. Here is a copy of my training schedule for the next couple of months so you can see the work I am doing: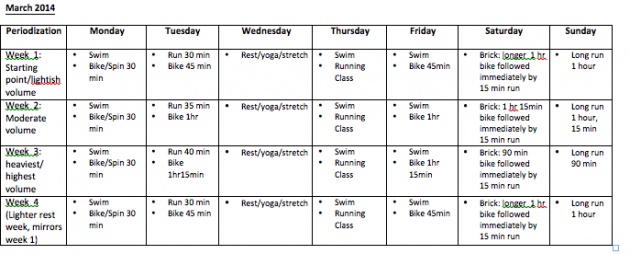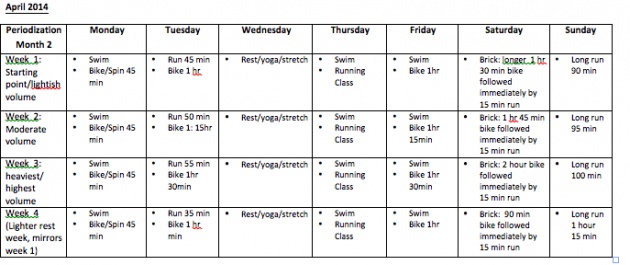 More update to come but for now, keep on moving.