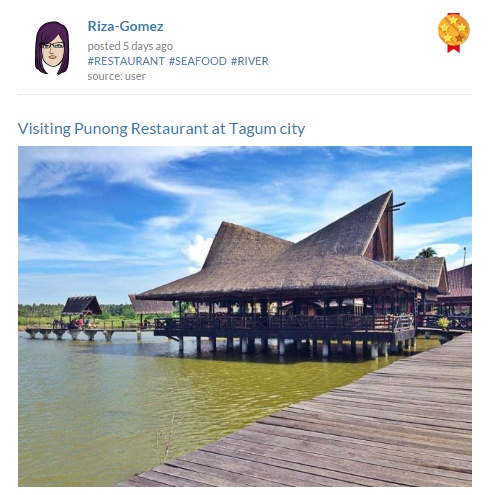 Oh well, after 5 days of waiting, finally the blog which I had submitted for review which is visiting-punong-restaurant-at-tagum-city finally has now being rated by Ms. Hillary.
I was indeed happy with the result as I again received another 4 stars from her. That only means that I'm improving, and hey! The tags I've used this time are now OK for her unlike before that it's just poor. lol
Oh well, still it's our main problem here - how to tag a blog properly. But even so, I'm delighted with the results.
And for you to be able to see the things she had been saying on that blog, I made a simple GIF from what I recently learned from sis jean-beltran and sis saori-sam .^_^