8 Common Mistakes We Make That Prevent Us From Reaching Our Goals
Video Credits: Life Styling Space via YouTube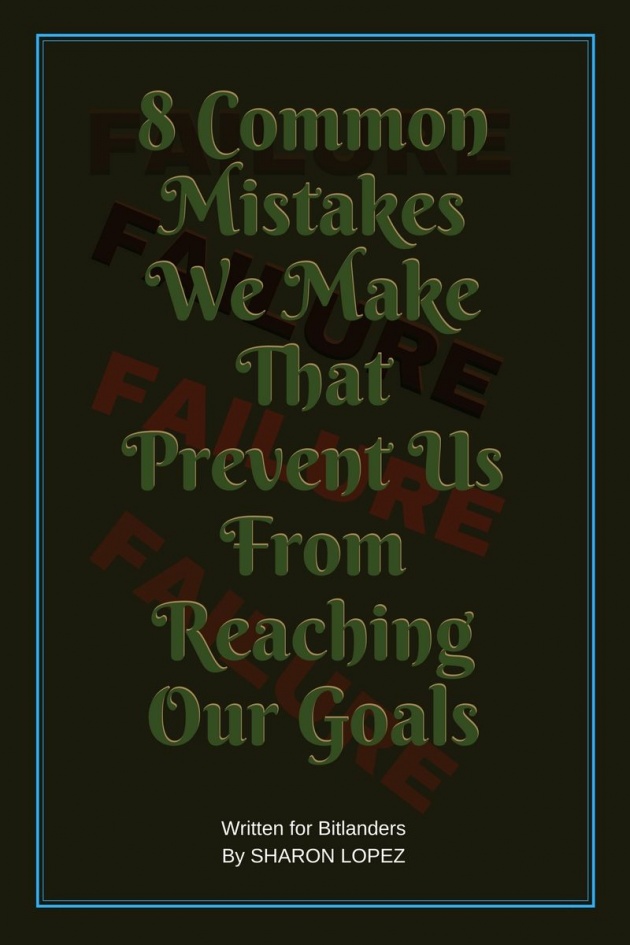 Image Credits: Sharon Lopez via Bitlanders
My success with Bitlanders prompted me to continuously share the blessings in order to let other people know the great benefits they could get from the site. As expected, I get various responses from other individuals. It also includes conflicting views which made me realize several points which are worth pondering upon.
Achieving success is the main goal of every individual who enters the online field. We may have different reasons why we are here but for sure, all of us are aiming to reach our goal at a certain point.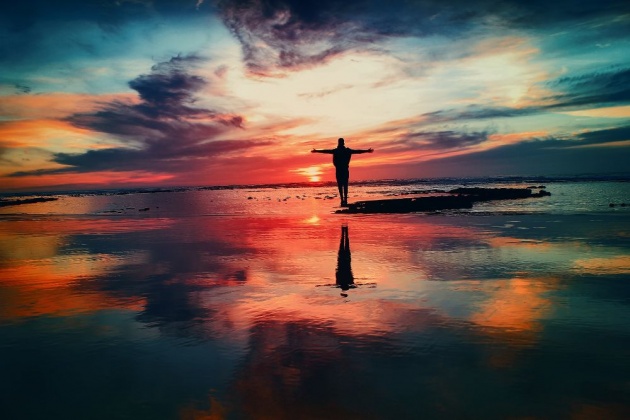 Image Credits: PublicCo via Pixabay
Your perception of success may be much different from my own interpretation. So much so, how I perceive success at this point may be different from how I consider it during the previous months and the next months or years. For now, I may consider myself successful in my online activities if I could earn at least 500 to 1000 dollars per month. That would mean earning at least $16.70 to $33.34 per day. While some 5 months ago, my perception of success is by having a place on the leaderboard. Things are changing as we move along.
Let us presume we look at success in the same perspective. The point is, why there are few who can easily achieve their goals while it is difficult for most?
I have listed these common mistakes we continuously do that prevent us from reaching our goals. I hope that these things being pointed out may guide us in the right direction.
I would like to narrow down my subject giving focus on our activities in Bitlanders. I hope these points may be of help to all of those who are still searching for the right strategy. We might not realize it, but we are continuously doing these things which can be detrimental to the achievement of our goals.
Here are the common mistakes we do that keep us from reaching our goals and some tips in order to overcome those.
(1) We didn't read the rules

Image Credits: Geralt via Pixabay
Most people have a tendency to jump into the site's activities without reading and understanding first the rules and guidelines. As a result, we ended up frustrated because we could not comprehend exactly how the site works. We did a lot of mistakes that may compromise our account or worst, we might be banned from accessing the site because we committed a violation of some important provisions in the Terms of Service.
I'm sure many are guilty of this. Let us be reminded that every site we join has its own set of guidelines which we are bound to follow being a member of the site. Don't compromise your account by failing to read the most important rules to be followed.
So, if up to this time you haven't read the rules as of yet, you may read it from here.
(2) We rely too much on other individuals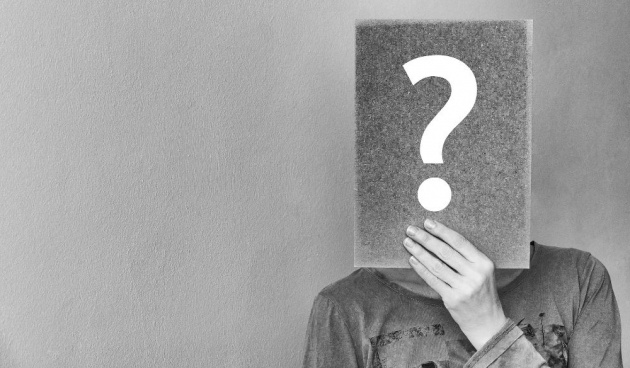 Image Credits: Anemone123 via Pixabay
Apparently, there are many people who are waiting to be spoon-fed with every information which they are supposed to learn on their own. It is understandable if we would be asking few questions as a sort of clarification, But asking almost every little detail is not a good practice. We lost the ability to learn on our own because we are dependent on the information from others. How can we validate the veracity of the information if we didn't make our own research?
If we truly want to be successful, we should devote time to learn things on our own and as much as possible, refrain from relying too much on other people on the tasks that we are supposed to do. We and only we alone are responsible for our own growth. If we depend too much on other people, chances are, we will fail on whatever endeavor we pursue.
Resources which we could refer to for relevant information are available online. We can use Google or we can use the search button on the site. There is an answer to almost all of our questions. We may reach out to the admin if we need further clarification.
(3) Failure to create and execute a plan

Image Credits: MoneyforCoffe via Pixabay
I have written several blog posts that explain the value of planning. One of those is Are You Ready to Face the Blogging Challenges in 2018? and another is How to Earn Online While Having a Full-Time Job.
Both posts have a detailed explanation of what should be included in an effective plan. Planning includes how to manage our time and how we categorize the importance of a certain activity. So much so, we should not end in planning alone. We will only be able to measure the effectivity of a plan once we execute it.
Oftentimes, our failure is a product of our own negligence which is, not having a clear plan. It seems that we are not serious about what we are doing. If we won't show great interest in what we do, most likely, success won't come in our way.
Plan ahead, execute and make necessary adjustments when necessary.
(4) We didn't invest in our personal improvement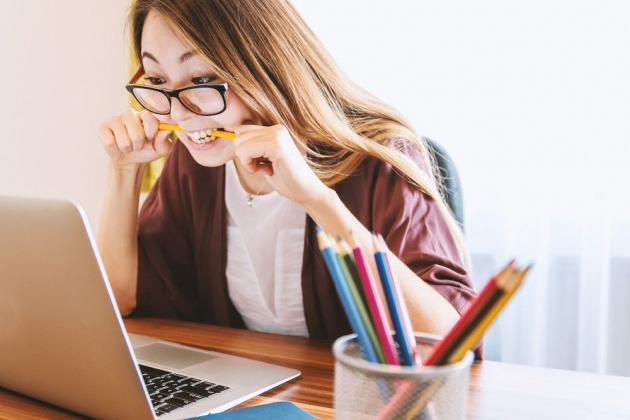 Image Credits: JESHOOTS via Pixabay
Being complacent is a problem of many. We seem to accept the idea of being mediocre, thus, we are being left out by those who are always aiming for improvement.
Aiming for personal improvement is not being greedy. If there is one thing that we should invest the most, it should be on the furthering of our own skills. If we need to attend webinars or orientation, go for it. If we need to purchase ebooks or reading materials that will help us improve our skills, then we must not delay it.
(5) We lack focus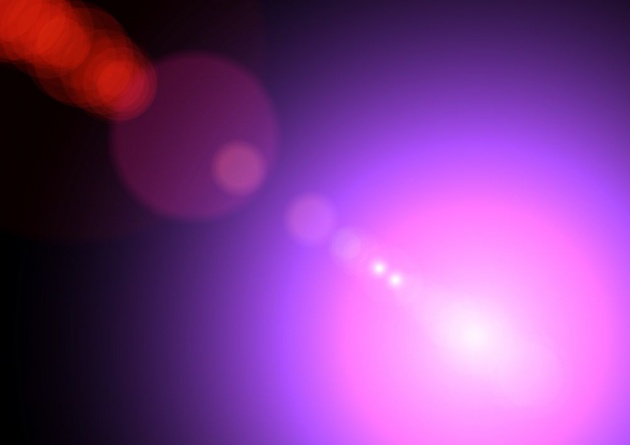 Image Credits: Geralt via Pixabay
We give too much attention to unnecessary things. Thus, leaving out the most important matters. We focus on the problems instead of the solution. Remember, that we will get distracted if we remove our focus on our goal.
Despite the obstacles, hindrance, and difficulties, we should not at any instance remove our eyes on the goal.
Getting all these things together, let us once again ask ourselves, why are we here for?
(6) Laziness
Image Credits: thehrdigest.com
Hard work and perseverance are the main ingredients to success, thus being lazy will give an unfavorable result. Our skills knowledge, abilities and intelligence will be useless if we won't uIse those. Laziness has no place in the world of online working. We need to strive harder.
(7) We expect result overnight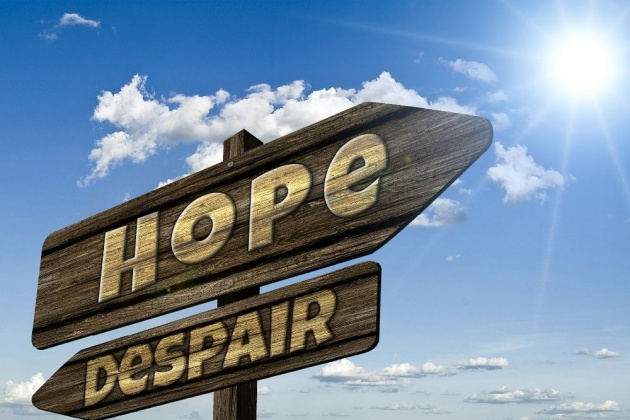 Image Credits: Geralt via Pixabay
It is not bad to expect a favorable result. But expecting too fast may not be a good idea. People who think this way, are the most to jump into get-rich-quick schemes which mostly are scams. Don't fall a victim of these unbelievable and, unreliable online programs.
Real success can be achieved by forming a habit. It may be a slow process but the end result is something that we could truly be proud of.
(8) Giving up easily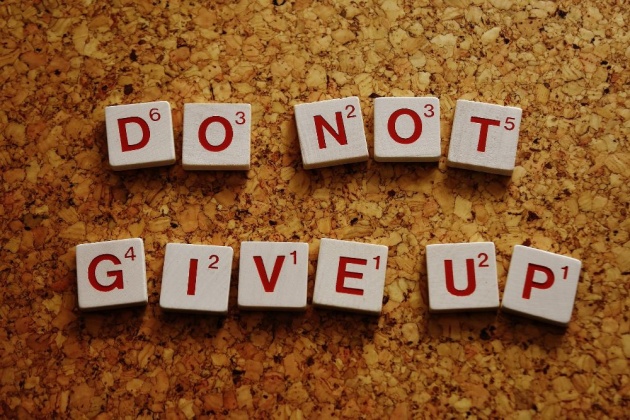 Image Credits: Alexa's Fotos via Pixabay
This is one of the worst attitudes that most individuals have. Since we expect instant results, we easily get tired and give up even without exhausting possible ways of addressing little problems that we encounter as we pave our way to achieving our goals. We should learn to be patient at all times and giving up shouldn't be included in our options.
Here is another video that you could watch to learn more about mistakes commonly committed by bloggers like us and how to overcome them. Enjoy watching!
Video Credits: Elle Sees via YouTube
On the final thought...
Our success or failure depends solely on us. Remember, we were given the same number of hours in a day, the same number of days in a month and the same number of months in a year. So much so, we are using the same platform. It is dependent upon us how we use the platform to our benefit. The resources are here. We only need to apply our strategies to the best of our advantage.
Thank you, my friends, for dropping by. Hope this post may have helped you in one way or another. If you find it worthwhile, please share in order to help others too.
Meanwhile, here is a Querlo Chat for you...
__oOo___oOo___oOo___
Written for Bitlanders
by Sharon Lopez
Thank you for reading.
Please visit my BLOGS more quality blog posts.
Sharon Lopez is a graduate of Bachelor of Science in Commerce Major in Banking and Finance and currently working in the government handling programs on Business Friendly and Competitive LGUs.
''''''''''''''''''''''''''''''''''''''''''''''''''''''''''''''''''''''''''''''''''''''''''''''''''''''''''''''''''''''''''''''''
You may visit me on
////////////////////////////////////////////////////////////////////////////////////////////////////////////
Would you like to earn from sharing your ideas, videos, and photos? Join us in Bitlanders!
/////////////////////////////////////////////////////////////////////////////////////////////////////////////
Disclaimer: The views and opinions expressed in this blog post are that of the author and does not in any way represent the agency or department she currently belongs.
Additional Note: The sites mentioned in this post are for information purposes only and links are provided for easy access. The author does not receive any remuneration from the said companies or sites.