(Photo credit via wwe.com)

WrestleMania 34 is officially over. Actually, it was 3 weeks ago, LOL. Anyways, I remember I was expecting WWE to pull some shocks at this years WrestleMania. I was literally thinking a lot of stuff all night before the event itself. There is a history in WWE to put a returning wrestler on the match card. For example, last year WWE bring The Hardy Boyz for WWE Raw Tag Team Championship and it was the biggest shocking moment in the history of WrestleMania. So, I hereby in front of you would like to present 8 Shocks that I was literally expecting at WrestleMania 34.
1. Charlotte Beats Asuka`s Streak
(Photo credit via wwe.com)

I was literally expecting that Asuka will somehow be going to lose his undefeated streak at WrestleMania. LOL, and guess what she did. Charlotte Flair defeated Asuka to end her 914 days long streak by forcing her to submit to figure 8 leg lock. I was so sure about this ending because Carmella was miss Money in the Bank briefcase holder during that time. WWE Universe would never like Carmella to end Asuka`s streak. A perfect potential female wrestler who matches Asuka`s talent was only Charlotte Flair. A wise decision by WWE bookers.


2. Carmella Cashes In Money In The Bank

Speaking of Charlotte beating Asuka`s Streak, I even thought that Carmella would try to cash in her Money in the Bank briefcase on the victorious tired and exhausted winner between Charlotte vs Asuka`s match. But that never happened at WrestleMania, LOL. But it did happen after WrestleMania on SmackDown Live! So, that`s a win-win prediction from me. NXT`s female team, The IIconics attacked Charlotte after cutting a promo on her. After this chaos, Carmella took this opportunity to cash in her briefcase on Charlotte to win WWE SmackDown`s Women Championship. So far Carmella`s title reign is going well.


3. NXT Superstar Wins First-Ever Women`s Battle Royal
(Photo credit via wwe.com)

This Battle Royal was meant to something as it was first ever Women`s Battle Royal at WrestleMania. Because of so much buzz about Women`s Revolution or I must say Women`s Evolution in WWE, WWE Universe invested so much into this Battle Royal. And only an upcoming rookie could fulfil those buzzes and expectations. Same as former NXT`s superstar Baron Corbin, who won André the Giant Memorial Battle Royal at WrestleMania 32. But unfortunately, this thing never happened with Women`s Battle Royal. WWE bookers trusted the main roster and booked Naomi to win this Battle Royal. Well, good for Naomi and I am not judging her talent and abilities. LOL.
4. Samoa Joe`s Return
(Photo credit via wwe.com)


Last year Samoa Joe was not able to compete at WrestleMania 33. This year he got injured and WWE Universe thought he would somehow manage to return before WrestleMania. Wrong call folks! LOL. Same like last year, this year also he was empty-handed without any match. But, I was so sure about his return because he was medically clear to compete. And because of a Fatal-Four Way match for United States Championship, I was expecting WWE would change the Triple-Threat match for Intercontinental Champion into a Fatal-Four Way as well. But, nope I was wrong. Well, it's fine because Samoa Joe is back and is about to face Roman Reigns at BackLash.
5. Women`s Match Main Events WrestleMania
(Photo credit via wwe.com)

Remember when I mentioned Women`s Evolution above? This year I was expecting WWE would go one step ahead by giving an opportunity to Women`s by giving them WrestleMania`s main event. Because it makes perfect sense that this year they would get spotlights. And I was expecting Charlotte vs Asuka`s match on the main event. But, naaah again my prediction was wrong. This year also Roman Reigns main event WrestleMania, WOW. God, I hate that guy. A hundred times Boooooooo to him. LOL.


6. Roman Reigns Loose
(Photo credit via wwe.com)

Speaking of Roman Reigns, I was literally begging to God to make Roman loose against Brock Lesnar. And guess what? God listened. LOL. Not only Brock Lesnar won the match and retained his WWE Universal title, but also he busted open Roman`s head in the match. With delivering five F-5`s, Brock defeated Roman. But, I must say that Roman Reigns gave a great performance in that match. He gave his 100% and pushed Brock to his limits. For that, I can give him applause.
7. Braun Strowman`s Partner
(Photo credit via wwe.com)

This match was filled with so many speculations. WWE Universe was dying to see Braun`s mystery partner for WWE Raw Tag Team Championship match. I myself was expecting wrestlers from different promotions and also few former WWE returning stars for this match. Some of my expected wrestlers were Rey Mysterio, Bray Wyatt, Bobby Lashley and even Jeff Hardy. This whole expecting thoughts and speculations were crushed by WWE booking. A 10-year-old kid from WWE Universe was picked up by Braun Strowman. Stupidity right? Sometimes I really want to punch WWE bookers straight to face.


8. The Undertaker as American Badass

Last year The Undertaker was retired by Roman Reigns. Our childhood hero`s legacy came to an end. But this year one month prior to Wrestlemania, John Cena issued a challenge for The Undertaker and demanded him to come out of retirement. He even cut few promos on The Undertaker and disrespected his legacy. WWE Universe was waiting to see returning legend. People over the internet started buzzing about his return gimmick.


(Photo credit via wwe.com)


I myself thought that The Undertaker would return in American Badass gimmick. Well, once again I was wrong LOL. He returned in the Deadman gimmick, crushed John Cena under 3 minutes and gave rebirth to his legacy.
So, basically, my 3 out of 8 predictions was right. LOL.
So, guys, this was the list. Hope you enjoyed reading it. I will catch you soon with another blog. Meanwhile, don`t forget to check my other blogs -
You can follow us on Social Media

-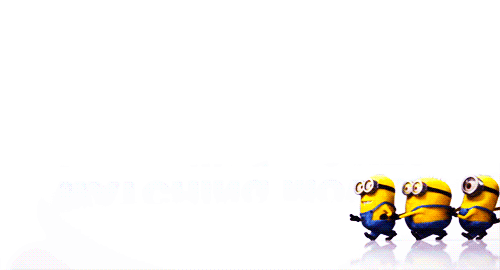 (Photo credit via https://tenor.com)
Written for Bitlanders by YourReviewKid. All rights reserved
©Your Review Kid