Ohmians, my High School batch name, is not easy to gather around the corner. Plans are mostly at the phase of drawing session only, meaning we can decide the where, what and when, yet we cannot put it into action. However, it was after our Tinago get-together that the girls decided to have a trip outside Mindanao. Seven had given their confirmation to go but only four of us, Hazel, Irene P, Irene Yu and I, were the only one who made it. Nevertheless, the trip was still fun and worthwhile.
Image Credits: Caryl Keen edited via Canva
So now, let me share to you our countryside trip in Bohol, the Land of Peace and Friendship.
Bohol
Another gem of the Philippines located in the Central part of Visayas Region, Bohol is known for its rich culture, old churches, and stunning landscapes. it is also acknowledged locally as a paradise for divers and snorkellers for its biodiverse marine ecosystem.
How We Get There?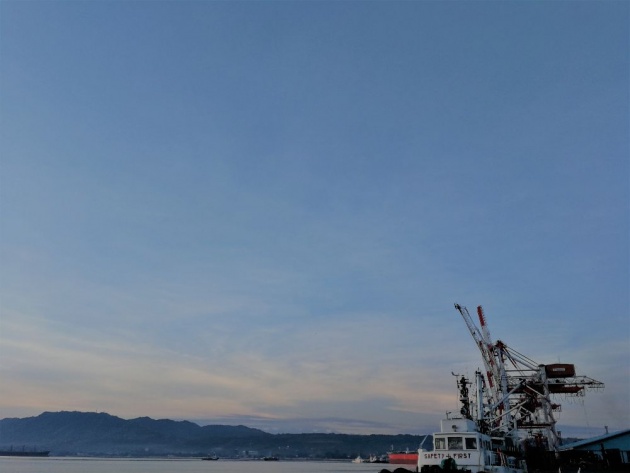 Image Credits: Caryl Keen
The four of us still worked on the day of our scheduled departure. I didn't do the usual overtime session since we are from Lanao del Norte and we decided to travel via ship from Cagayan de Oro City. From Iligan City, we traveled for two (2) hours to reach the port of Cagayan de Oro City. The ship departure time was10:00 PM and arriving time at 5:00 AM the next day at Jagna Port.
If you are from the other part of Visayas, you can ride fast ferries and choose where to arrive, either in Tagbilaran port or in Jagna port. For those who are from Manila or other parts in Luzon, you can ride a plane and you will arrive in Tagbilaran Airport.
Countryside Tour
Chocolate Hills
Image Credits: Caryl Keen via Facebook
These are not just 1 or two hills we are talking about, but more than 1,268 cone-shaped hills spread over an area of 50 square kilometers. These Chocolate Hills vary in size from 30 meters to 120 meters in height. The viewing deck gives you a 360° view of the hills although, it is more astonishing in an aerial view.
These chocolate hills are covered in grass, this happens during the wet season. For dry season, the grass withers and turns into brown which made the hills look chocolatey, more like giant chocolate kisses.

ATV Ride
Video Credits: Caryl Keen via Youtube
After the 360° view of the Chocolate Hills and non-stop photoshoot, we went down and decided to take the ATV Ride for some rough ride and a closer view of the Chocolate Hills. We only avail the 30-minute ride for 450 Php. However, we extended another half an hour without extra charge. We had a tour guide who also became our photographer that really knows how to play with the camera and the Chocolate Hills.
Entrance Fee: 50 Php
Simply Butterflies Conservation Center
Image Credits: Caryl Keen via Facebook
Simply Butterflies Conservation Center is the first butterfly livelihood and conservation program in Bilar, Bohol aiming to protect and strengthen the butterfly population of the butterflies through plant research, breeding and releasing.
Upon entering the area, a tour guide is waiting patiently for their next visitors to roam around the area. Before seeing the flying butterflies, the tour guide will explain first the life cycle of a butterfly. With that, the first stop is their mini-museum where you can see different species of preserved butterflies.
Image Credits: Caryl Keen via Facebook
Bilar is said to host 200 species of butterflies. With their goal to conserve and breed them, a Butterfly Enclosure has been built. The Butter Enclosure is an area covered with nets with butterflies in it. Inside the net, you will find a mini-waterfall, plants, and flowers where the butterflies feed and rest.
Entrance Fee: 50 Php
Tarsier Conservation Area
Image Credits: Caryl Keen via Facebook
Bohol is the home to one of the world's smallest primates, the Tarsier. Tarsier has large eyes with a fist-size body (approximately 3 inches to 6 inches). They are known locally as Mamag in Tagalog, Mago in Winaray, Mawumag in Cebuano, Malmag, and Magatilok-iok in other Visayan languages.
For decades, the tarsiers were held captive in the Loboc riverbank were they were poked with sticks, blinded by the flash of cameras, endured a day-long petting and force-feeding from tourist. Now, these tarsiers are transferred to their new home which is now called The Tarsier Conservation Area.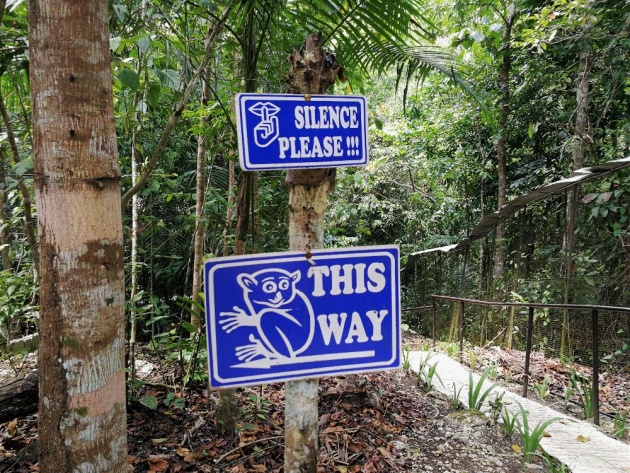 Image Credits: Caryl Keen
The Tarsier Conservation Area is a six-hectare woodland area situated in Barangay Upper Bonbon, Loboc, Bohol. The tarsier is known as Bohol tourism's mascot. Tourists can still see these cute primates around the three-hectare mahogany forest but this, there are rules to follow
RULES:
1. Camera stick is prohibited.
2. Taking pictures are allowed but with no flash.
3. Observe silence.
4. No feeding of the Tarsier.
Entrance Fee: 60 Php
Man-made Mahogany Forest
Image Credits: Caryl Keen via Facebook
Stretching up to two kilometers, this man-made forest is made up of red and white mahogany trees situated in Bilar, Bohol. This forest becomes the favorite stopover to every tourist because of the tall mahogany trees that offer a virid ceiling and chill ambiance.
Looking for an Instagram-worthy picture? Then worry not, you can take pictures in the middle of the road. I called it "buhis-buhay pictures" because tourists take time to capture pictures knowing that there are approaching vans or motorcycle and some of them are honking to let you know that they are already near. It's risky but it's all worth the fast heartbeat, and the sweat!
Image Credits: Caryl Keen via Facebook
A little bit of History of this forest, the Bilar man-made forest was part of a bigger reforestation project in response to the deforestation happening in the Loboc watershed done during World War II. The reforestation project started on the current administration in the year 1947 and continued in the succeeding administrations. Moreover, our driver also told us that at that time, every couple who plans to marry must plant a mahogany tree which became a compulsory activity.
Entrance Fee: None; It's Free!
Image Credits: Caryl Keen via Facebook
Up Next:
The Twin Hanging Bridge
Rio Verde Floating Restaurant
Bohol Python and Wildlife Park
Baclayon Church
Blood Compact Shrine
---
Video Credits: Our Awesome Planet via Youtube
☀☀☀
Planning to travel?
Choose and book your place to stay through Airbnb and claim ₱1,600 on your first trip by clicking this: carylkeene
☀☀☀
WRITTEN BY
Caryl Keen
☀☀☀
2018, All Rights Reserved.