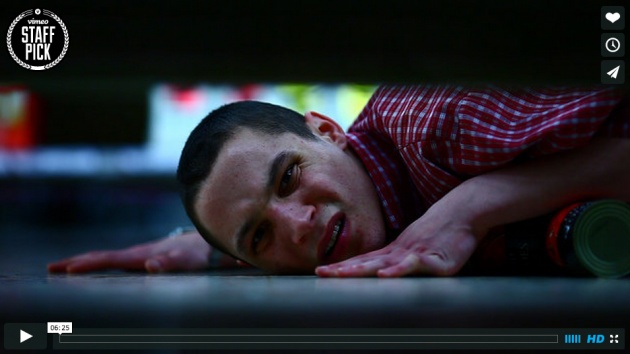 A Vimeo Staff Pick- Waiting till the end of the world by Lee Deaville
A film that truly pushes the boundaries- exploring the monotony of nightshift work. Engaging audiences with repetitive but visually stimulating shots of the job in hand. The use of a constant voiceover aids in the carrying of the film- mixed well with the soundtrack creating a whole new world. This is no longer just a man at work but a man in a while new world which he has to endure from the moment he swipes his keycard.
The creative visuals and soundtrack really inspired me- especially in the field of experimenting with new editing techniques. A wonderful film which I would recommend to those stuck for ideas and in need of some great inspiration.
The film can be found at the following link:
Thanks for reading!