My house is merely the base camp for my adventures. A world left unexplored is like owning a mansion and never leaving the guest bedroom. — Kevin Mair Lykke
Image credits: Jean Beltran via bitLanders
Aside from travel blogs, I also had posted several different topics on bitLanders for 2018 such as restaurant reviews, movie reviews, cryptocurrency topics and furthermore random ideas. It was a tough year to be sitting on the top of the leaderboard but it was still a great thing to be here in bitLanders and sharing with you all my adventures and misadventures at the same time.
Here today, I am sharing my third and fourth quarter activities and travels. This time, I was thankful to be able to travel together with family and experience our first ever travel together outside Bohol province as an entire family which makes it really remarkable and memorable.
Check out the first two travel blogs about the first and second quarters:
A Glimpse of My 2018 Travels Quarters 3 and 4
Just at the tail end of the second quarter going third, James and I conquered the beautiful Osmeña Peak which has a unique landscape view of the hills, they were more of like Chocolate Hills but with more protruding form.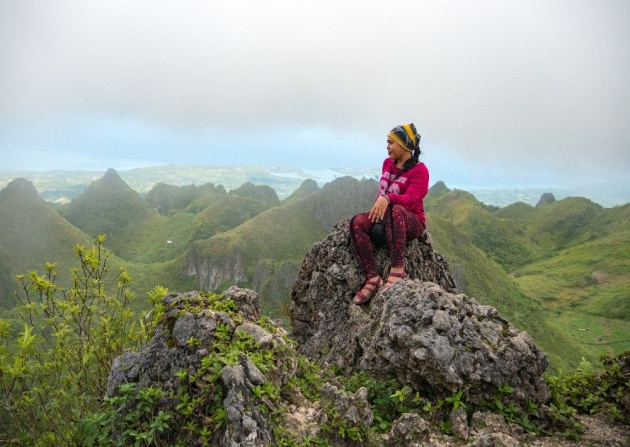 Image credits: Jean Beltran via bitLanders
I was grateful to be able to travel here after several years of dreaming and hoping, thanks to my colleague who hosted us together with some of my other friends. Osmeña Peak has unpredictable weather up there at the peak but the view was truly worth waiting. I realized it is indeed at the top of the island as we were able to see the view from below, the islands surrounding this part of Cebu province.
What's more pleasing was the numerous farms which we found on our way to and from Osmeña Peak. There were farmers along the way who were tending to their farms and there was even the spot there which really reminded me of a view in the movie Avatar.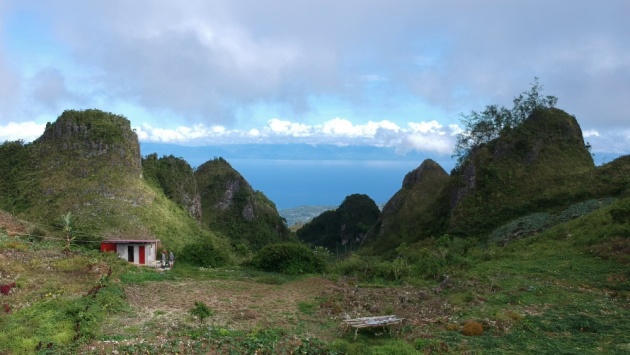 Image credits: Jean Beltran via bitLanders
Although I am a Boholana and who have visited the famous tourist spots and destinations in the province of Bohol, it is still a good thing to tour around these places every now and then most especially those which are newly opened just like the Rajah Sikatuna National Park in Bilar, Bohol which offers an interactive experience with the local monkeys.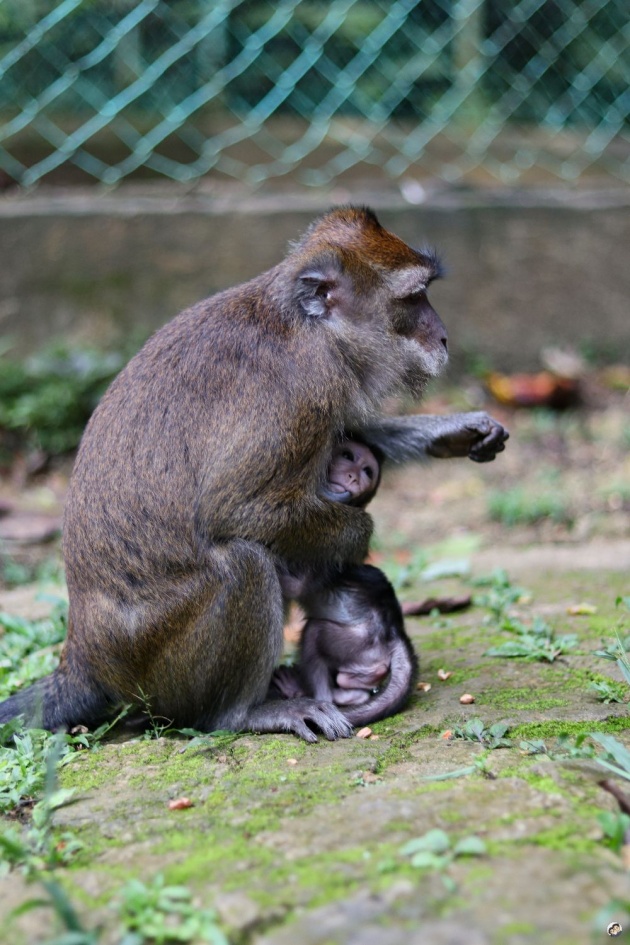 Image credits: Jean Beltran via bitLanders
There were several monkeys living in its vast forest which comes down from the trees to ask for food. Perhaps they are now lacking food from the trees in their faunas but it was cool to find them really poking into humans asking for food although I am pretty sure that this is not a very good idea.
However, as wild monkeys, the workers here are not forcing these monkeys to really get down, it was their own will and the volunteers were just willing to help them. Getting visitors to pay for food and are willing to feed the monkeys is just a plus.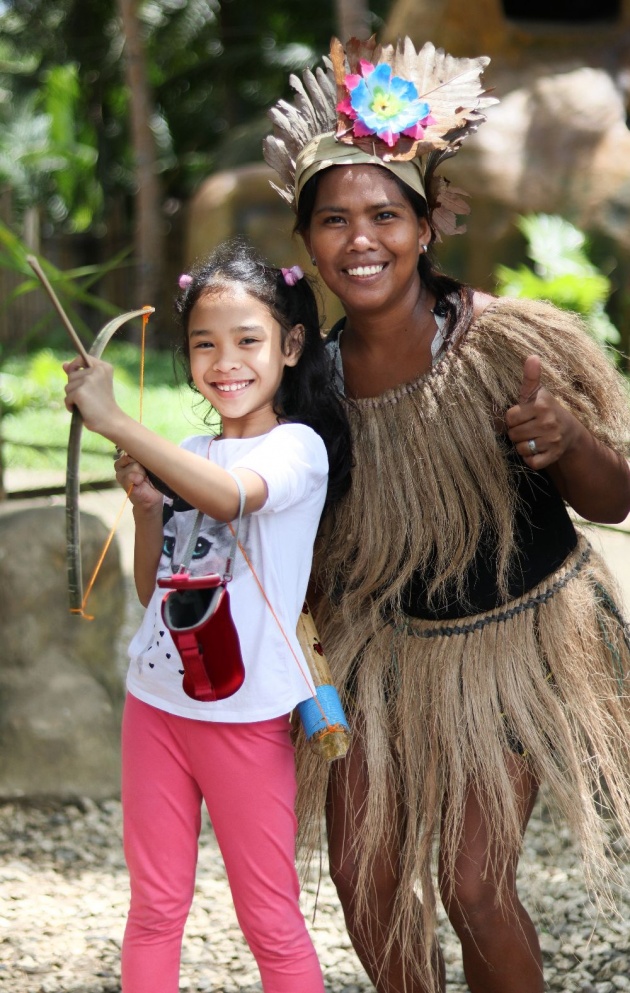 Image credits: Jean Beltran via bitLanders
Another place we visited was the Floating Restaurant in Loay specifically the Rio Verde Floating Resto which was not new to me but hopping down the boat to get a glimpse of the Ati Tribe was a cool encounter.
And yet another floating restaurant which our family visited was the Candijay Del Rio Floating Restaurant where we as a family gathered again for us to watch together the highly recommended Fireflies of Lungsodaan, Candijay.
Video credits: Kyle Jennermann via YouTube
This spot right here is truly a surprise. I didn't imagine a neighbor town offering this spot. I bet in a few months or a year, there will be more visitors coming over to watch the beauty of these fireflies. I was glad that the boat rent was very affordable and at the same time the dinner we had was sumptuous too!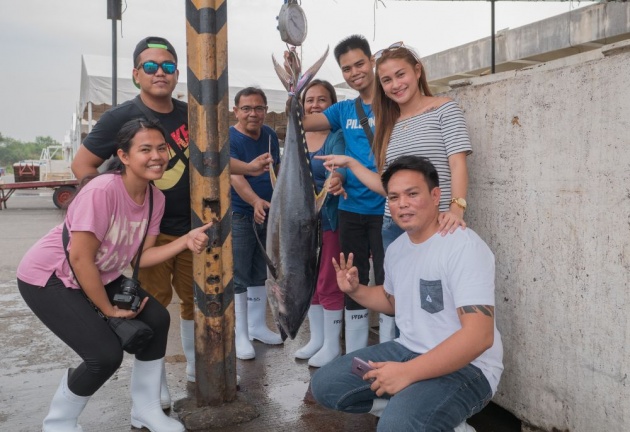 Image credits: Jean Beltran via bitLanders
Huge tunas, beautiful lakes and waterfalls, Durian and other types of fruits, those were just a few of the things that Mindanao specifically General Santos and South Cotabato had offered us during our visit.
This was our first ever tour as a whole family outside Bohol and so it was a remarkable one plus the fact that we were in a far area of Mindanao makes it more interesting. We have never been to this part of the country and it was a blessing to be able to finally explore it!
Image credits: Jean Beltran uploaded via bitLanders
My favorite was our stay in Sunrise Garden Lake Resort during our second day. It has offered a beautiful view of the Seloton Lake and the pretty blooming lotus flowers made it even remarkable. Plus the resort has a Boodle Fight which we took advantage of during our stay.
Image credits: Jean Beltran via bitLanders
On the next day, we had fun at the Seven Waterfalls which we all tried the zip line and were all fascinated by the beauty of the mighty waterfalls. There were several souvenir items too like the beads and bags made by native T'bolis, we made sure we buy some to bring home.
Video credits: Jean Beltran via YouTube
The end of the year was not complete without another couple travel. This time, we visited another province in Mindanao, Bukidnon. There we experienced yet another first, it was our first time to stay in a hobbit house in Mt. Kitanglad Agro Eco Farm. The farm has a lot to offer including some instagrammable spots like the hobbit houses, the infinity swing and more. But more importantly, it also has provided several means of agriculture educational tours for their visitors plus Arabica Coffee which we made sure to bring home some.
The third day was spent in a beautiful cold place again in Dahilayan. But first, we had visited our family in Camp Philips. It was great to see them again after several years. But the highlight of our trip was when we were in Dahilayan Adventure Park the entire day taking photos because a lot of its corners were very photogenic!
Image credits: Jean Beltran via Facebook
Twenty eighteen was such a great year. There were so many firsts, so many moments that we had captured. It was also the start of our photography career as my husband and I was able to book several photography sessions including a wedding.
The new year, 2019 is another adventure to look forward to. All of the future travels and other future ventures, we lift it up to the One who has made everything possible in 2018, He will also be able to provide us with all that we needed in the next months. To God be the glory!
Image credits: Jean Beltran via Facebook
Thank you for reading!
---------------------------
About the author:
Jean Beltran-Figues is a photography enthusiast.
A traveler who wants to promote her beloved country, the Philippines.