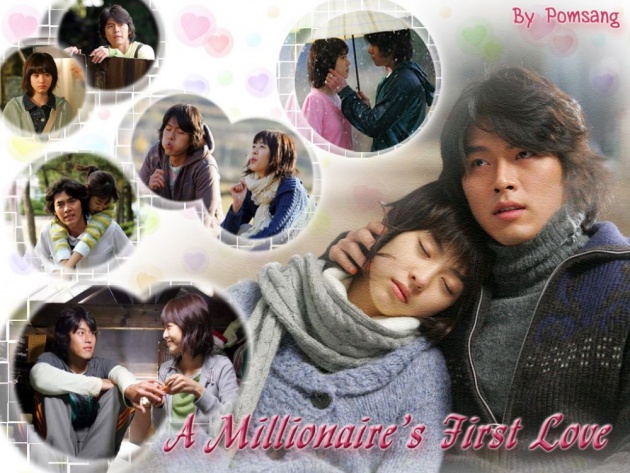 A Millionaire's First Love is a South Korean Romantic movie released in the year 2006. Hyun Bin is the lead actor and Lee Yeon Hee is the lead actress of the movie. This movie describes, nothing in this world is more precious and important than true love. Even the remakes of this move have been hits in box office.
The story starts with Hyun Bin, who is a rich rude and arrogant teen ager, who rides sports cars attend big clubs and rides bike even in the corridors of the school premises. He was about to inherit his grandfather's fortune for which he had to fulfill his grandfather's condition first. Hyun Bin was informed just few days before his 18th birthday.
The condition was to complete graduation from the new school in Gangwon province or else he would receive just 0.1% of the total inheritance. He went to Gangwon, he was sent to this place for a reason. He had spent his childhood in this place but barely have any memory. He met Lee Yeon Hee. She was his childhood friend whom he doesn't recognize at all. She stood by him and tried to make him see the good within. Eventually he started caring for her and later on he came to know about her critical health condition and tried to keep her happy.
In school they had to prepare a play to graduate. During rehearsals he realized the story to be one of the incidents of his childhood where he meets Lee Yeon Hee and promises to return after 10 days but didn't as his parents died on the same day in a car accident. He remembered his friendship and confessed his love for her.
All she wanted was to see the first snow of the year. On the school party after the play Hyun Bin and Lee Yeon Hee sat on the swing when she falls asleep and never wake up. And later Hyun Bin fulfills her wishes.
The story ends with an unspoken expressive silent true love that is precious than anything else in this world.