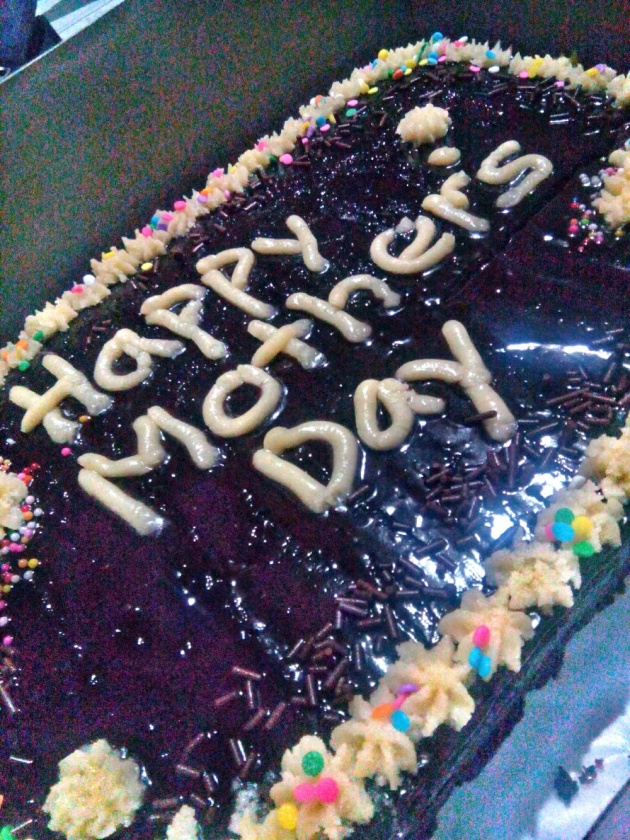 A surprised me indeed when hubby arrived from work later this evening. He was carrying a box which he told me that they were just his things at work.
I was really bored the whole day doing nothing as I'm all alone again because little kiddo was again at the province. He arrived the other day nung final interview ko. Kaya siguro di ako pumasa kasi sobrang na'excite ako makita siya. Lol Pero kahapon balik province ulit siya kasama tito niya at ako maghahanap ulit ng maaplyan bukas.
Anyways, mother's day indeed kaso nag-eemo ako buong araw. Paano ako magcecelbrate kung malayo nga naman yung makulit kong anak. Pero kahit papano, hubby made some effort today. Napa'smile nalang ako nung buksan niya yung box. At lalo ako natawa nung sabihin niya: "250 yan, bayaran mo ha? " wahaha!! Langya eh noh... Sabi ko naman: "hati nalang tayo, kakain ka rin naman alam ko! " ahahaha ang kulit lang eh.
Happy mom's day sa lahat!