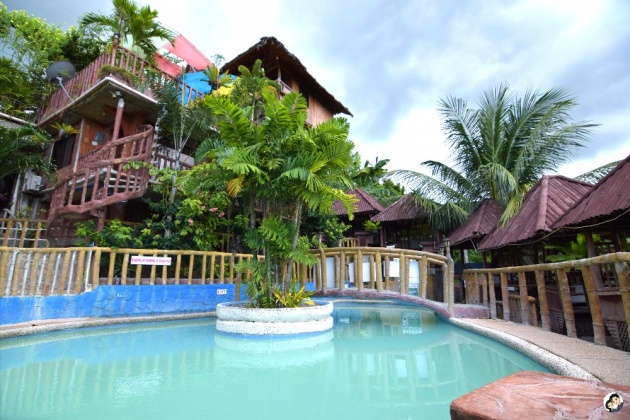 Image credits: Jean Beltran-Figues via bitLanders.com
Hello guys! It's another Saturday without any plans of going out somewhere. I have been stuck at the house for five days now and James would like me to come out and try to go to somewhere new. I don't have anything in mind so I went on and did a quick search on the nearest interesting resort around our area in Cebu.
I admit, I got shocked to know that there's a resort just eight minutes away from our condominium so what else to do but to get out and explore it!
RING REST HOUSE
Quite interesting why it is referred as "Ring". I am guessing there are lots of rings there? Or maybe the resort's shaped like a ring? What do you think? Well, we have to get in to find out.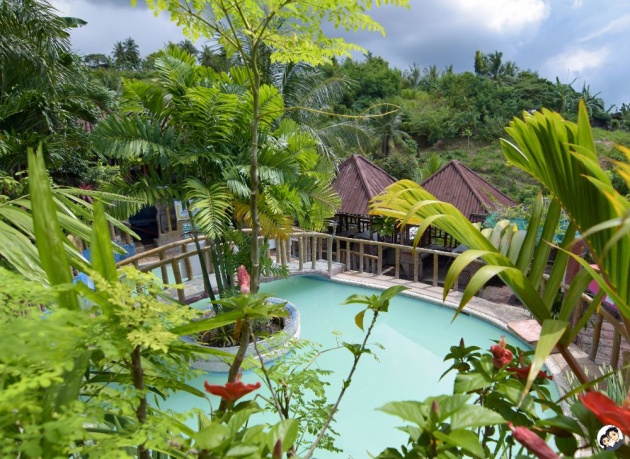 Image credits: Jean Beltran-Figues via bitLanders.com
The information for the resort here:
Address: Cebu S Hills Rd, Cebu City, 6000 Cebu
Phone: (032) 261 5247
From Google's search engine, I found it only has three stars rating and so I already had this perception that it isn't the type of resort that would give me this "ohhh and wow" effect. From their social media account, they refer this as "A Little Oasis in the City" and I guess I have to agree.
HOW TO GET TO THERE
From our condo, it was an easy task for us to reach there. We later found out that this road goes to our college buddy's house which we have been to before around almost a decade ago. We actually met her coincidentally on our way home, it was a funny meet up.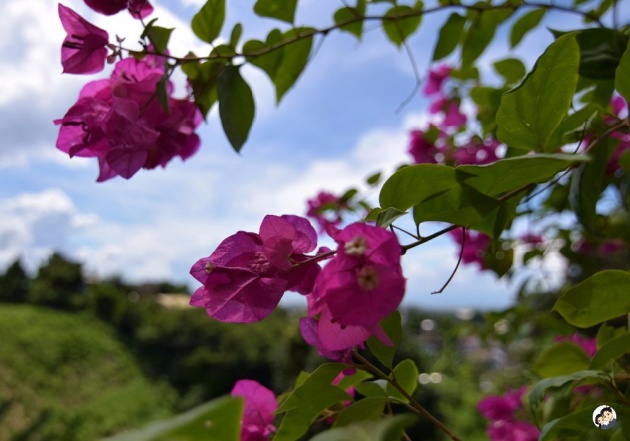 Image credits: Jean Beltran-Figues via bitLanders.com
The best way to get here is from Tisa, it is a well known spot in Cebu City because of their yummy siomai, which earned them the Siomai center of Cebu plus it granted them the Siomai Festival which is an annual celebration. I blogged about it before, check it here:
But to give you a better perspective, it is a 25-minute drive from Colon Street, download Cebu and 7- minute drive from Lourdes Parish.
If one is coming from Colon Street private vehicle such as Uber or Grab, it would be very easy as they have their own just use map application to show the way.
If one takes a public cab, then one can advise the driver to take you to Chikosan, Lower South Hills in Tisa. You'll pass by the Siomai Sa Tisa area, the Tisa Market and Mang Tinapay. Go straight and take a right turn on the first Y junction. You'll see a tarpaulin sign with Ring Rest House in it on the right side of the road.
For jeepney public utility vehicles, from Colon street, take the 12D, 12C, 12F route with the Katipunan sign on them. Drop by Barangay TISA building or just inform the jeepney driver you're going to Siomai sa Tisa area. A lot of habal-habal drivers as well as tricycles are at the junction waiting for passengers. Ask any of them to take you to Ring Rest House and they'll get you there.
AMENITIES AND FEES
I can see that this resort has a market for those who'd like to chill on a weekend without taking a lot of travel time. We don't have any plans of staying for the night, we just want to check what it look like and what their amenities are, I have listed here the available amenities they can offer: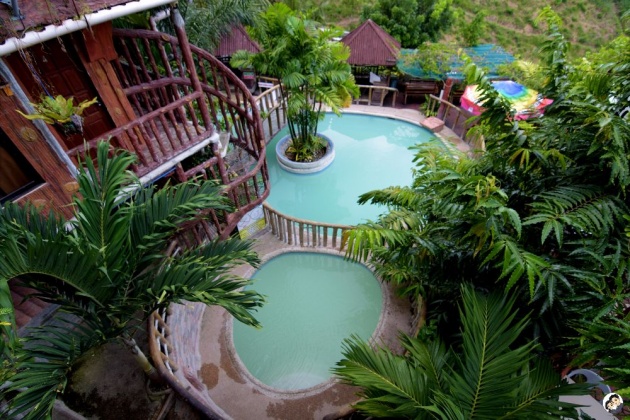 Image credits: Jean Beltran-Figues via bitLanders.com
• Swimming Pools for Adults
• Swimming Pools for Kids
• Resthouse, these rooms can be rented, rates mentioned below
• Tropical Huts and Cottages, rates are also listed below
• Mini Bar for those who'd like to drink until they can't take it anymore
• Band Room, quite interesting and it would be a great spot for those who are music enthusiasts. It includes acoustic drum set, electric and acoustic guitars alike, wired microphones and amplifiers.
• Soundproof videoke room since Filipinos love to sing, they have this perfectly settled next to a swimming pool.
• Prayer Room for those visitors who'd like to also take some moment of prayer.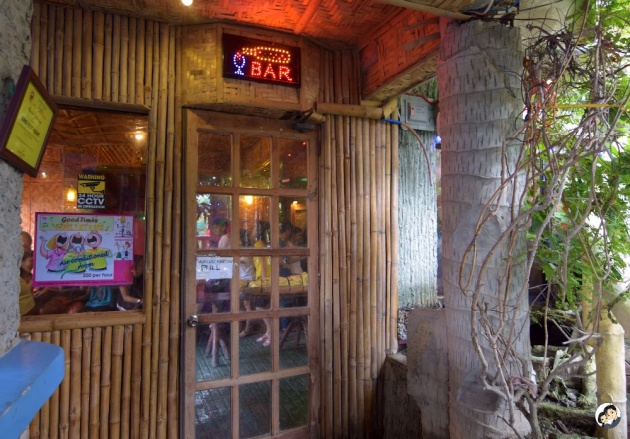 Image credits: Jean Beltran-Figues via bitLanders.com
Here's the fees posted on the resort entrance and reception area:
• Entrance Fee Pool Use at Php 100/pax for adults, Php 60/kids
• Cottages at Php 350 Mondays to Fridays, 500 on weekends
• Tables at Php 350 on weekends and Php 250 on weekdays
• Karaoke Room at Php 200 per hour
• Rooms at Php 1,900 + VAT 12% good for 3 persons for a day
• Rate inclusive of breakfast, pool use and entrance fees for 3 persons, 200 charge per excess. Maximum of 6 persons only per room.

Information reference: ring resthouse FB account
OUR REVIEW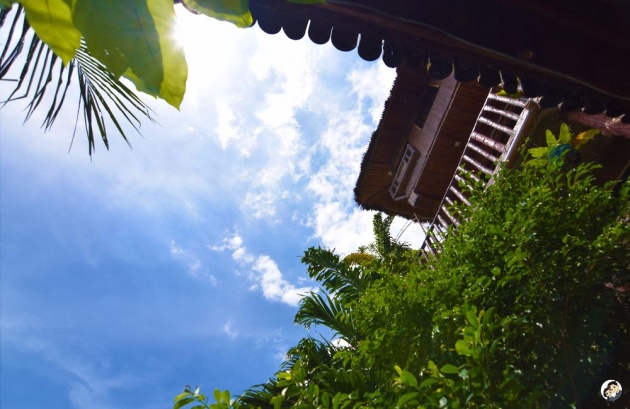 Image credits: Jean Beltran-Figues via bitLanders.com
Upon reaching their entrance and reception area, I had this perception that this is indeed a small place. We paid the entrance fees and went ahead to the resort. The swimming pools look small, it would only be good for dipping and not really swimming, they are also shallow at 4-6 feet only. There are swimming pools at the main ground as well as at the second floor of the resort.
What's interesting here is that the rest house has around four levels which was making the most of their little floor area. Its rooms are located at the second, third and fourth levels. These has the native ambiance.
The resort's cottages are obviously not properly maintained. I can see a couple of workers and staffs inside but I spotted few plastic garbage in the cottages. A few of these huts as well has broken parts but they still function as cottages so perhaps the management has left it like that and would only fix it once there's a bigger issue.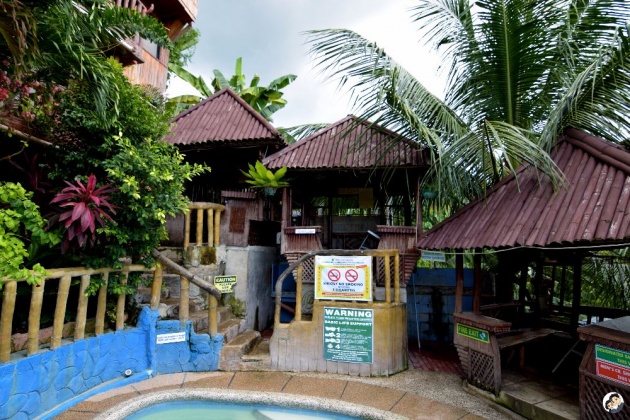 Image credits: Jean Beltran-Figues via bitLanders.com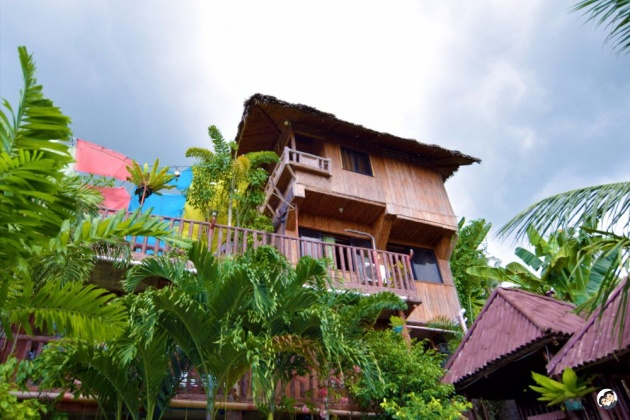 Image credits: Jean Beltran-Figues via bitLanders.com
It's cool to find flowers and shrubs within the resort too! In fact common flowers can be spotted such as roses and gumamelas. I always like resorts with flowers and green leaves in it, glad they have these in there, it adds the jungle feel to the resort.
A functioning Prayer room is also available which is great. But I was really interested with their Band Room and their Videoke Room as well. The bar doesn't seem to have much in it, only a few drinks and wines here and there but it looked old. Though there's a tiny stall which sells Leche Flan which I was really tempting to get but my other self said I am supposed to be in a diet so I just kicked that thoughts.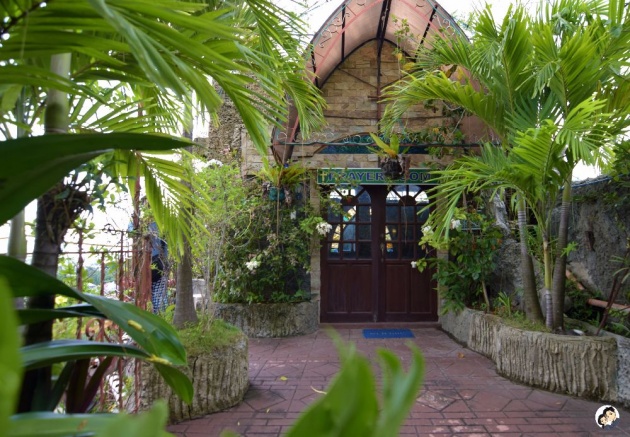 Image credits: Jean Beltran-Figues via bitLanders.com
The location is indeed small and the pools looked okay although I can sense it doesn't look like being cleaned up just yet. The smell of chlorine was pretty obvious and when I asked about the water, the reception guy said they are just reusing the water, oh that is really a problem for me. I have trust issues with reused waters and swimming pools. Then another thing, he also mentioned their filter isn't working so girls have to tie their hair when swimming. That's another reason not to take a dip on that swimming pool.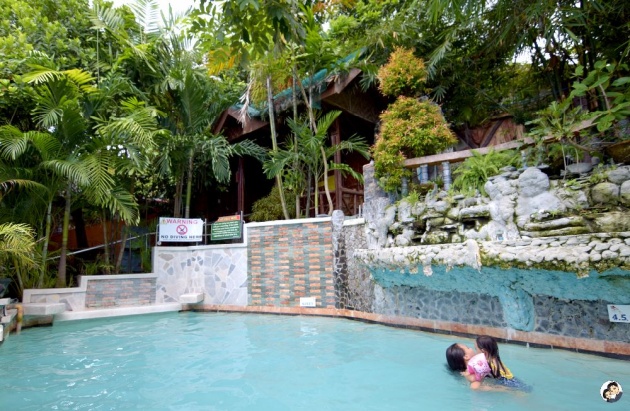 Image credits: Jean Beltran-Figues via bitLanders.com
We noticed that most of the guests were still young ones, perhaps college students. There's a group at the Karaoke room, singing their hearts out then some new group came and stayed near the band room and swimming pool at the second level. On our way out, we met some groups of youngsters again. So it seems they are still getting lots of visitors even if they have quite small space.
Ants at some plants in Ring Rest House. Image credits: Jean Beltran-Figues via bitLanders.com
BEFORE THAT, A LITTLE MISFORTUNE
However, misfortunes come along sometimes, for this case, I had to narrate it to you so you have an idea how our day went. This happened before we went to Ring Rest House.
James and I was already ready to go out of the house and I was holding the door knob, locked it and was about to go when I asked James about the house keys and the vehicle key, he said he left it inside and I also left my purse inside so long story short, we are out of the house without any key. We won't be able to travel out and we won't be able to get in once we come back later.
Truly, somethings like this happen at times and we don't have any reason to start with the blaming game, well actually I started it but thank goodness James is a calm person, although he did try to give me some blaming words, he stopped before I could answer him back and just find for solution.
Without resorting to breaking our door knob by our condo maintenance unit, we realized James brother has the other key and he was in the city. Thank God he was just a few minutes drive away so James went on and met him up in a mall and was back after 30 minutes! He was smiling on his way to the door and opened it up then we were able to move on and went to this Ring Rest House.
That's it! Guys, be sure not to leave your house keys before leaving the house. Double check or perhaps make it triple instead so you won't experience what we just had earlier.
An overview video of the rest house from the third level. Image credits: Jean Beltran-Figues via bitLanders.com