Angkong Restaurant: A Family's Dining Experience and My Restaurant Review.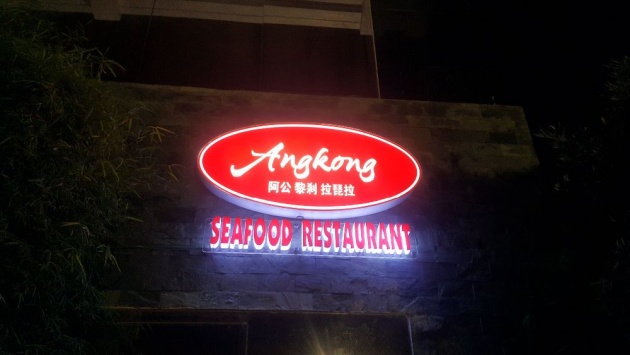 *Image is credited to Rain Tajon
Family and food come together for us. If we have heard good feedbacks, and we decided to go and try another restaurant that we can find in the city.
One of my older brother and my sister-in-law celebrated their wedding anniversary last April and decided to just have the whole family eats in a restaurant rather than have the usual celebration which is inviting our neighbor to come over and have some lunch at their house.
We have always eaten outside and had this favorite restaurant but my sister-in-law wanted to change the place for their anniversary and we come up with the decision of trying Angkong Seafood Restaurant in Vigan City. I was quite excited since I can somehow make a review for the restaurant and might share it here.
And here I am now, writing what my experience was on one of the restaurants of Vigan City and let me start with a little background regarding the place.
ANGKONG RESTAURANT: THINGS ABOUT THE PLACE
Angkong Restaurant is a restaurant under Hotel Lapira that is located in Solid West, Vigan City. I never knew that part until that night we drove for a dinner to think I was always around that area every Sunday to attend a mass in the Theology School.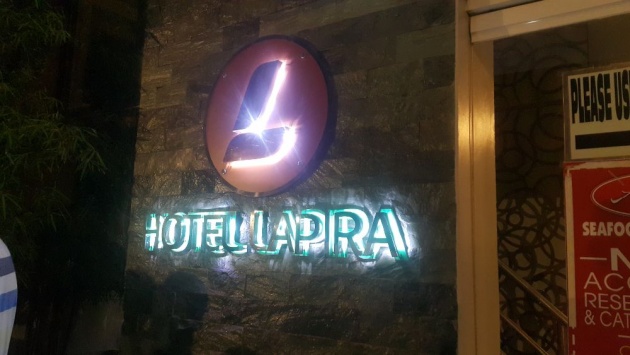 *Image is credited to Rain Tajon
And it is the only restaurant here in Ilocos Sur that offers authentic Chinese cuisine. And its operating hours is 10:00 AM to 10:00 PM.
Now, let me get you to my reviews.
Angkong Restaurant: The place
*Video is credited to Rain Tajon
When we reached the place and just looking at the building itself, there is thinking that the restaurant might be small and it was indeed small.
My sister-in-law made a reservation a day before so we don't have to wait for our turn to sit down and make our order for I have seen few people waiting for their turn. My family is big and despite the fact that we have a reservation, our table felt like it was put in the corner, and our "sitting arrangement" was quite impossible. Yes, I have to adjust for our chairs was close to each other, that we can almost hit each other's legs.
We are like being squeezed in the corner, close to the wall and moving the chair if we wanted to stand up have to be slowly done to avoid the tablecloth to slide and cause those glasses to fall.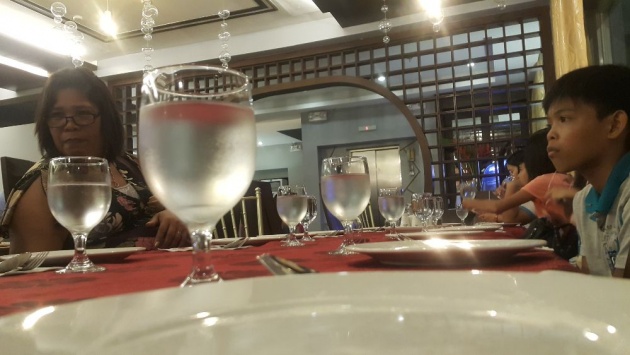 *Image is credited to Rain Tajon
The place is not ideal for big families like us. A table for three to five is much better just to enjoy the food, and eat without worrying.
I would rate the place 2 out of 5.
Angkong Restaurant: The Food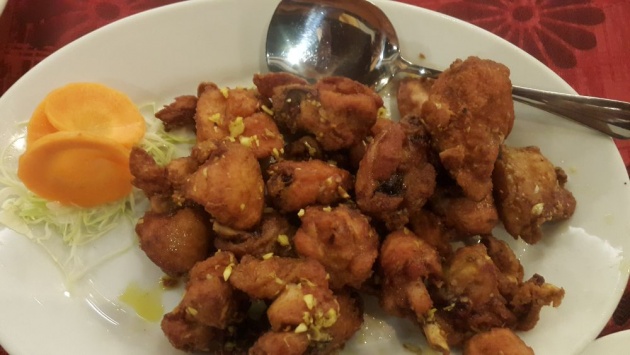 The dish that is a hit for us, the chicken.
*Image is credited to Rain Tajon
My sister-in-law didn't just reserve the place, she made sure to have our food be ordered too. She ordered a certain package meal that is good for 12 persons and since she has a different religion, we respect her choices of food.
The food came in in big servings and it made me think that the restaurant is indeed a Chinese. On each plate that came on a pair of each dish, we have buttered chicken, beef with broccoli and fish fillet, of course with rice and a towering pitcher of iced tea. My older sister ordered chop suey or stir-fried vegetables for her since she has some health issue. You might be thinking of why we have those dishes and no hint of seafood and we are in a seafood restaurant. We have to think of what the little ones would be eating and the same thing that we should have.
So, where the food tasted great?
The chicken was the best seller for us; both the kids and the adults loved it. The beef with broccoli was great too. The fish fillet was bland, or it has some issue with the sauce, too buttery. The stir-fried vegetables that my sister ordered were bad, the sauce was bitter with our suspicion that the chayote might have caused it, the issue is on how they prepare it.
When it comes to the rating with the food, I would say 2.5 out of five.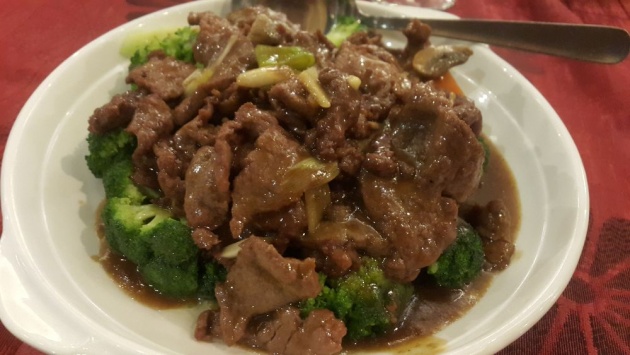 Beef with broccoli
*Image is credited to Rain Tajon
Angkong Restaurant: The Price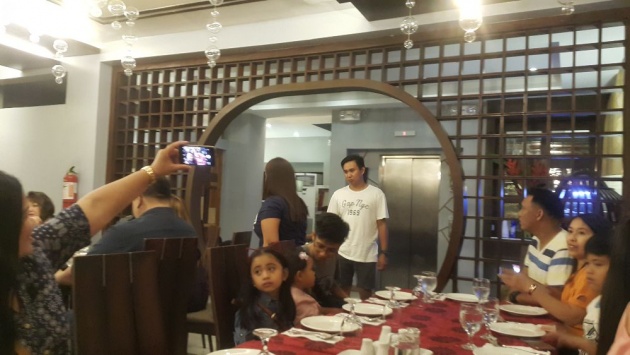 *Image is credited to Rain Tajon
My older brother paid around eight thousand pesos (Php 8,000.00), roughly $160 for our dinner, so did our food worth the price or the whole dining experience?
I might say, we didn't get what we paid. Some might say that it was just right, but if we are thinking about the food we have, it was not really worth it. We only enjoyed two dishes that were served. The other two dishes might be checked for the taste so that it gets some improvement.
The service was not that great too but we love the utensils though. LOL.
When it comes to value for the price, well it is another 2.5 out of 5.
PERSONAL THOUGHTS AND RECOMMENDATIONS.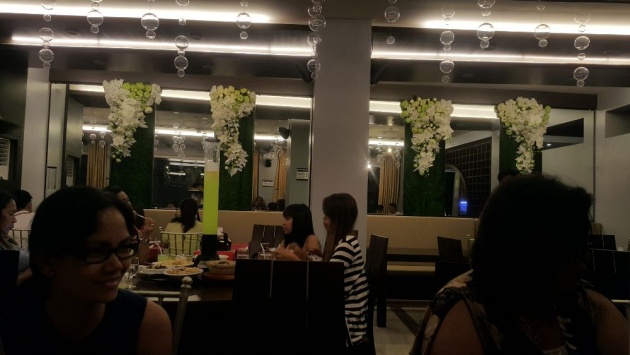 *Image is credited to Rain Tajon
The whole dining experience might be average when it comes to my ratings but that doesn't mean we are not going back to the restaurant. I believe about having a room for improvements, from the food to the place down to the service, what I have written is all constructive criticism. It is understandable that that place was first meant to cater the food of those who are staying in the hotel.
As I have said with regards to the place, the restaurant is not meant for big families like us unless you are going to rent the whole place. It is small. I would stick to my recommendation on the place is great for a group of five or more but below 10 people on each table.
And yes, the first experience might be average but we are still considering going back, who knows that there has been changes that happened or improvement and there are other food or dishes to try next time, right? We are not closing our doors.
And another thing too if you wanted or do you have any plans of eating in the restaurant, better to call them for reservation much better than queuing and wait.
************************
Thank you so much for reading and here is a Querlo chat for you...