January is ending and finally I can make a review on my 2013; in some way it was a transition year and also a time were many incredible things started to grow up.
A year ago we launched the first music video of the experimental-rock band "Kaduamtun". With this video for the song "Guerra", a theme that talks about all the bad things that come with the war, here we gave the start kick to the 2013.
The next move in February was the pre-production of our movie teaser, we got a found for production development and we were able to made many things related to our feature "GREEN GRASS". As a director was a new experience in the professional way, because in the past we were always working just with our own resources and giving our best just with a minimum equipment and also with a few people. For this my friends came from Japan to shoot in Chile and here we went to my born place in southern Chile. It was a great challenge and also a pleasure to went there to shoot. The final result of this shooting was an 8 minutes movie advance that gives a first approach to our film.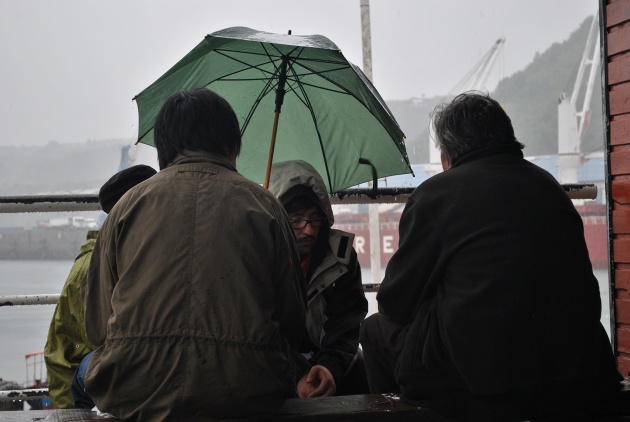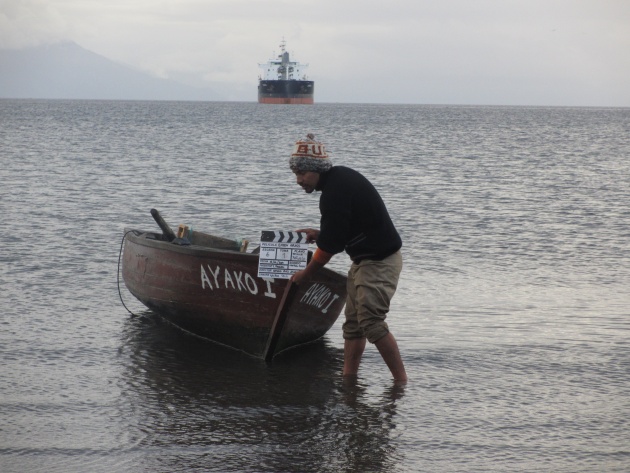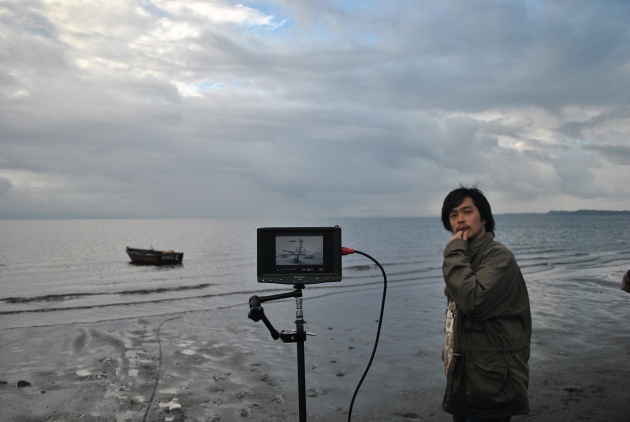 After that we got into the production development of "Dana and Friends", a tv and internet series of the Arab Emirates. We were working in the storyboards, animatic and colorscript. This experience gave me in a really friendly way, a lot of information about middle east culture and also a new perspective about working without frontiers in the audiovisual production.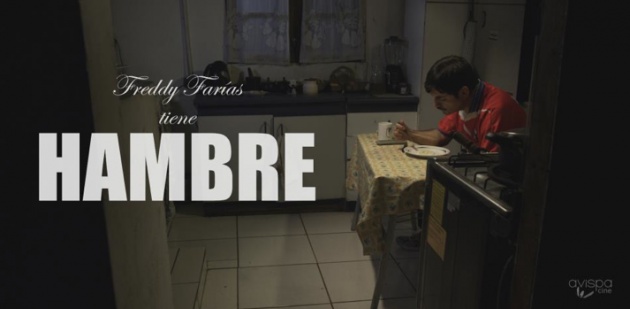 In parallel I was called to teach in "Valparaiso´s University" film career and I made classes the first semester. In the past I made some workshops and this challenge was a complete new adventure with the chilean vissual artist and filmmakers "Leon & Cociña". In the same timing the chilean director "Carlos Leiva"(from Avispa films) called me to be the art director of his short film "Hambre".
In May with all the people of Niebla Producciones we made the first music video of the chilean singer Gricelle. We were working an entire month in the development and the production. Finally we launched the music video of the single in the album release concert. This video allowed me to work with the violinist Curt Finster again(he acted in our short film "Humanoide no Robot" on 2009).
Almost in the middle of the year many things started to happened, for one side with my unconditional team, Yeniffer Fasciani(Film Producer) and Victor Silva(Photography Director) we decided to legalize our own production company -Niebla Producciones - in order to look for better chances of sponsors and founds for film development.
In the other road and trying to make real one of my deepest dreams I started to paint in order to prepare my first exposition. For my surprise in some way everything ran in an incredible way, because just after I finished the paintings a friend of a friend wrote me to participate in an exposition in Audi Boutique Santiago.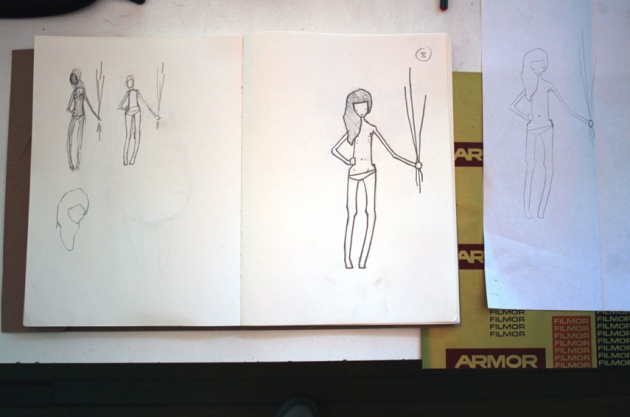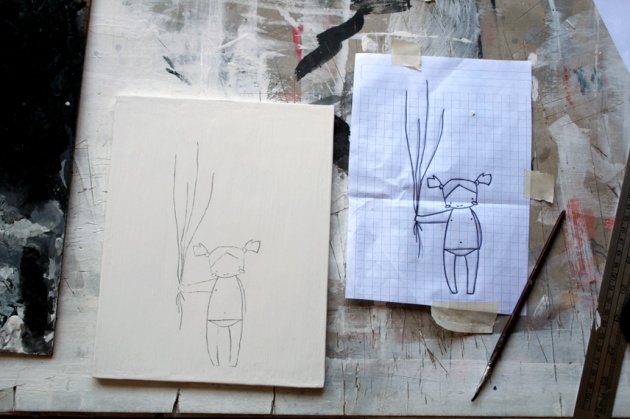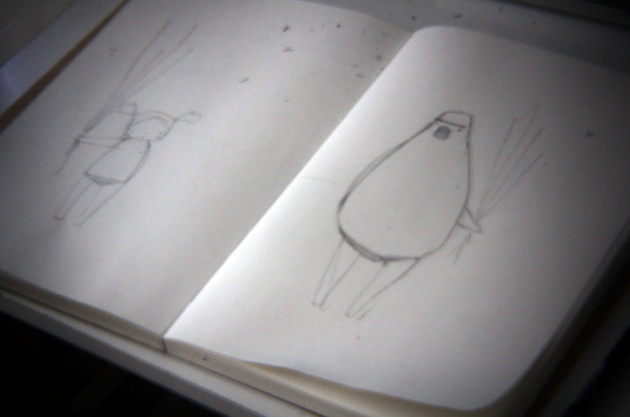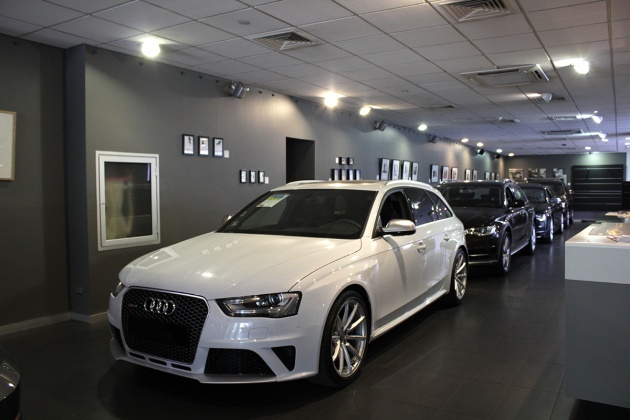 In that same time the process of applications for the Chilean Founds started and I divided my time between the paintings, some film festivals and the applications. Also, trying to have a time to reflect about the things that we were doing and trying to share all those creative processes I wrote many blogs on Filmannex. That time in FA site made me discover and re-visit really amazing filmmakers and strong leaders that in some way encourages me to keep on trying hard in every thing I make. In some way I felt really connected with the work and vission of Fereshteh Forough, Miguel Angel Font Bisier, Lisa Stock and Charles Pieper.
The Found application time was still advancing and finally we submit some projects. In that time everything gave a hard turn and I was almost with no work for a while. In that time I decided to use my Filmannex revenues in two things. The first was to start the production of a new animation short film and the second things was to change the air and keep on going with my feature film project, so, I bought a ticket to go to Japan to move the japanese side of the production with "Bond Production".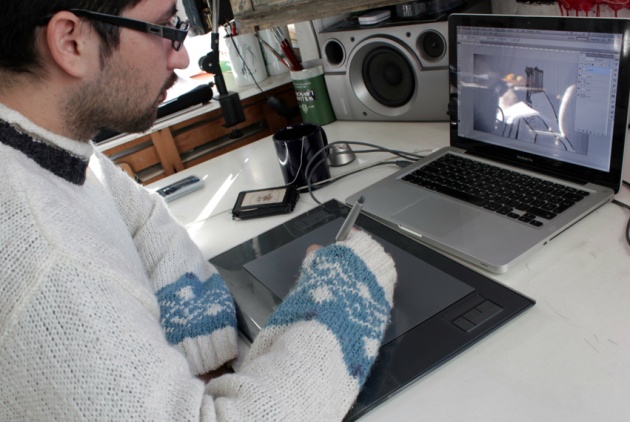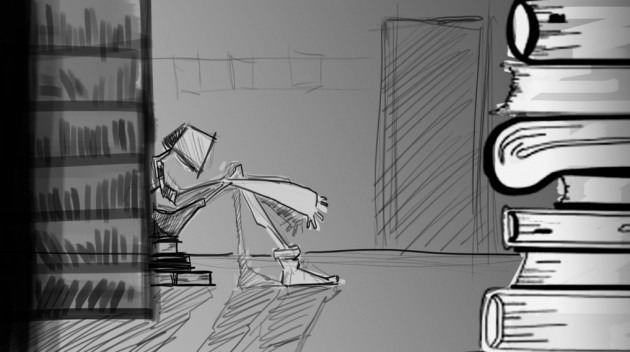 In the first days of December the adventure began and I fly to the rising sun land. There I meet my friends and filmmakers Ishizaki and Kazutaka; we went to several meetings with business groups, governmental intitutions and of course the chilean embassy. Also I learned a lot about the japanese culture and how our character (Kondo) should be and live there. It was an incredible experience to live in Japan for almost 50 days, because as a director I really understand the world that I was creating in the fiction.
The days were going on in Japan, and with Ishizaki and Carolina Fuentealba, we decided to make a short film. This was created with a lot of energy and almost with no money, we looked for the equipment, we planed it really well and then we looked for the people that could help us. This short film is called "Peon" and shows the story of a "Salaryman" that should live in really demanding conditions.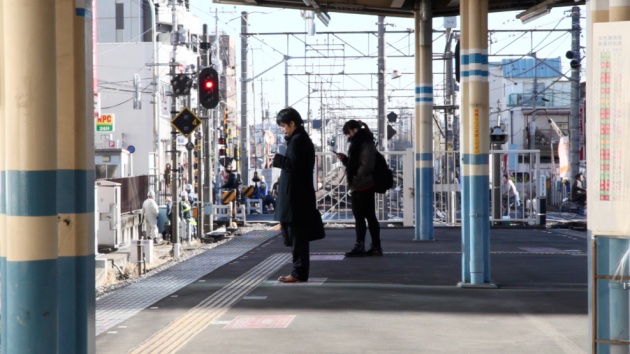 Meanwhile from Chile, I got the news, we won the Audiovisual Found for the production of our new short film in southern Chile "Manzanas Amarillas". The time to go back came and in Chile the production is started.
Also this travel to Japan leaved us a lot of audiovisual material and we are making a little project with different videos that we called "POSTCARDS OF JAPAN".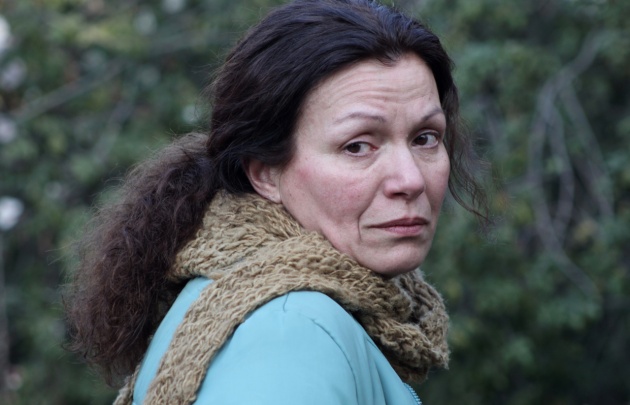 "Solange Lackington, the main character of Manzanas Amarillas"
And here I am today, begging a new process and even if the things were rough the last year, in this moment I´m really sure about that is always better keep on doing and sometimes fighting for the things we want to do. Nobody than us is going to push us to reach our goals and the satisfaction when you can see the results is incredible.
I´m so happy for working with my "Niebla Producciones" team, for being connected with the Filmannex community, for the chance that I had with the FA revenues to move a important part of the production of my feature and I'm totally convinced that this is the best road I could have chosen.
Ignacio