On our second day of the trip in Germany we visited 'Hermitage and Court Garden in Bayreuth' and the city of Bamberg. Around 6 pm we left from Bamberg and headed back to our hotel in Bayreuth. After a short break, we then went to a restaurant called "Goldener Löwe" for dinner. Can you guess what "Goldener Löwe" means? Here is a brief German lesson: Goldener means Golden and Löwe means Lion in English… so Goldener Löwe is Golden Lion!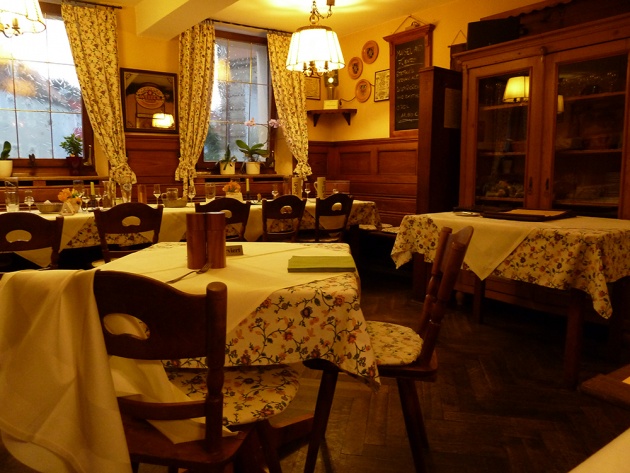 What did we have for dinner? More German cuisine dishes and of course my favorite Wheat Beer(Wiessbier)! :) I think I like almost all of the German cuisine dishes, even though there is language barrier but we still managed to order something yummy! Here are the dishes we ordered:
- Ochsenbäckchen.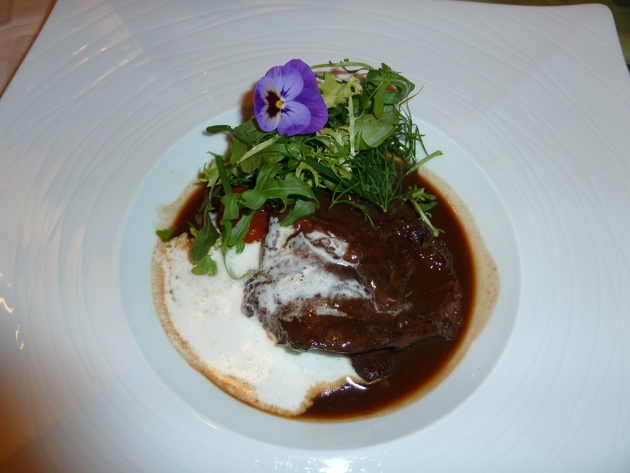 - Rinderroulade with Potato Dumpling.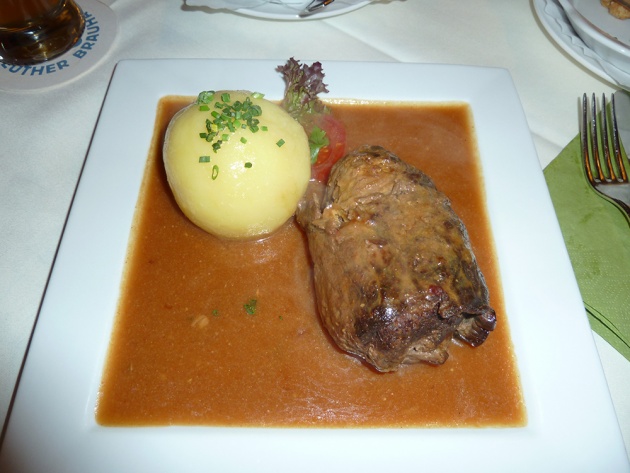 - Sauerbraten with Potato Dumpling.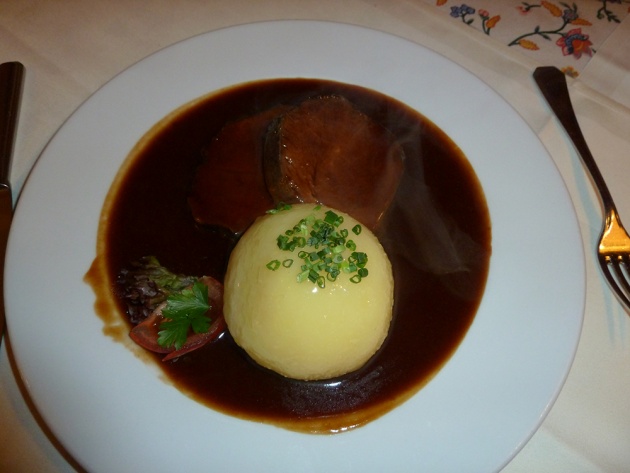 - Semmel Knödel; German Bread Dumplings.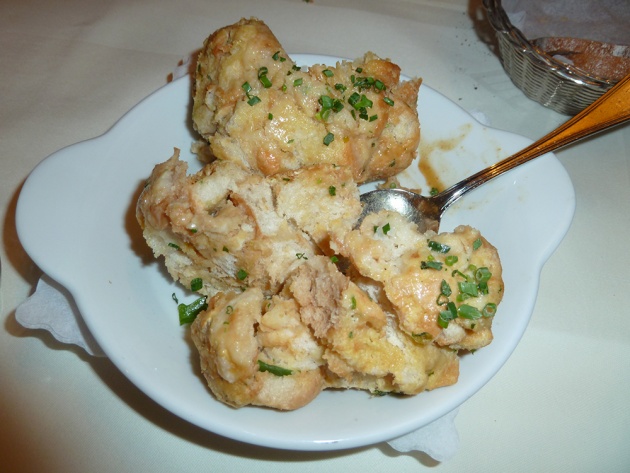 - Sour and sweet purple krauts.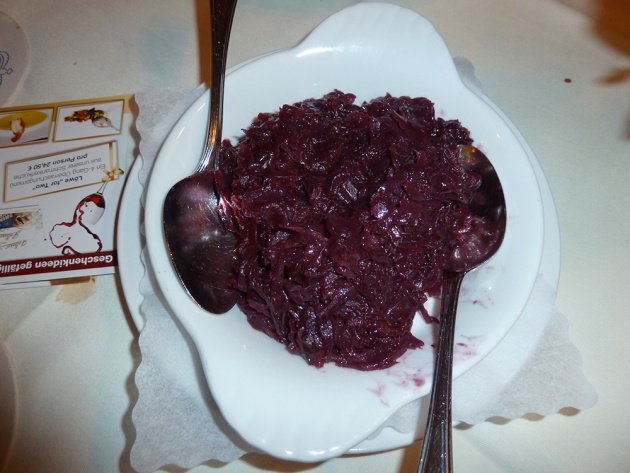 Undoubtedly they were great! If you eventually end up in Bayreuth one day maybe you can give it a try :) Here is the address of "Goldener Löwe": Kulmbacherstrasse 30, 95445 Bayreuth, Tel. 0921-746060
Well… enough calories for today! Good night :)
If you would like to see more German cuisine dishes, you can check out this blog: "A weekend in Germany: Day 1 Dinner in Bayreuth".
-Ellyn