Banana Split is another Philippine comedy or gag show aired every Saturday night 9:15 - 10:15 p.m. before The BottomLine with Boy Abunda. This program aims to entertain people and making them laugh. Its' a variety, musical and comedy show broadcast and created by ABS-CBN starring : John Prats, Angelica Panganiban and Jason Gainza with Zanjoe Marudo, Ryan Bang(Pinoy Big Brother: Teen Clash of 2010 2nd Big Placer) and Pooh. This show is Directed by Edgar Mortiz.
The Cast
(From L-R: Sunshine Garcia, Pooh, Jason Gainza, John Prats, Angelica Panganiban, Zanjoe Marudo, Aiko Climaco and Ryan Bang)
History
On October 11, 2008, Banana Split was first aired. On February 28, 2009, season two was premiered. On April 18, 2009, is their season three and introduced new cast. On July 8, 2009, premiere of season four.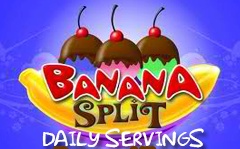 Then every weekdays' afternoon as a part of Hapontastik block, from September 30, 2009, a 30 minute version began airing and the title is Banana Split: Daily Servings. Their weekdays timeslot was moved twice. First was on August 18,2010 at 10:00 - 10:30 in the morning and the second one was moved on July 27,2011 at earlier time, 9:00 - 9:30 a.m.
Banana Split, the Saturday show was changed to Banana Split: Extra Scoop on July 9, 2011. Including the return of a reality comedy search, Clown in the Million Season 2 that features a live comedy performances.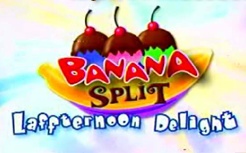 Banana Split: Daily Servings was renamed to Banana Split: Laffternoon delight, a weekdays show, and move to afternoon slot at 2:45 p.m. on September 12, 2011. But was ended on October 7, 2011 due to low ratings.
On the Saturday show of Banana Split: Extra Scoop, Compared to other counterpart programs on it's time slot, this show garnered high ratings so the network decided to launch a gag show's new version that airs every Tuesdays - Fridays titled Banana Nite that started on February 25, 2013 onwards.
Former:
Banana Split (2008 - 2011)
Banana Split : Daily Servings (2009 - 2011)
Banana Split : Lafternoon Delight (2011)
Banana Nite (2013 - 2015)
Banana Split : Extra Scoop (2011 - 2015)
New: Present
Banana Sundae - A Sunday show (Coming This November)
Banana Split Now Serving Banana Sundae
After their 7th anniversary on October 15,2015, Banana Split : Extra Scoop will be moved to Sunday slot. It will be renamed Banana Sundae. I still have no idea for the timeslot of this coming show.
Banana Sunday Cast
Portions/Segments of Banana Split : Extra Scoop
Before we finally say goodbye to Banana Split : Extra Scoop, here are some of their funny segments.
Aquiknow and Aboonduh Tonight
Aquino & Abunda Tonight is hosted bi Kris Aquino and Boy Abunda. This is a show of daily top stories about politics, showbiz and lifestyle where Aquino and Abunda throw opinions on how it can affect viewers' lives daily of a certain issue.
Aquiknow and Aboonduh tonite is a parody of Kris Aquino and Boy Abunda's show, Aquino and Abunda Tonight. Angelica Panganiban acts like Krissy Aquiknow while Boy Abunda portrayed by Jason Gainza.
Krissy TV
Kris TV is hosted by Kris Aquino the Queen of social media. This is a lifestyle morning show in ABS-CBN.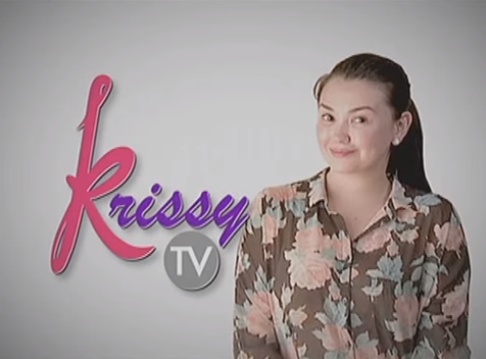 In Banana Split, Krissy is portrayed by Angelika Panganiban and they call this show Krissy TV, a parody of Kris TV. Bimby was portrayed by John Prats while Jason Gainza acts like Kris Aquino's Assistant and the head writer, Darla Sauler.
Your Dubsmash Looks Familiar
Your Dubsmash Sounds Familiar is a segment where the cast competes with their dubsmash weekly. Angelica Panganiban was "Your Dubsmash Sounds Familiar" winner with the help of the comedian, Pooh. Their winning dubsmash was Mariah Carey's Emotions where Angelica acted horrified when Pooh came in.
Watch this.
Extra Spoof
This is where the cast will impersonate stars, celebrities, famous icons and idols from past to present. They should present with themes like Pinoy pride (International Pinoy singers) , Novelty Icons, 80's to 90's or year 2000 icons.
Oh My Shopping!
This segment is an O Shopping's parody where cast needs to choose a box and picks an item to sell like an infomercial show. Watch it.