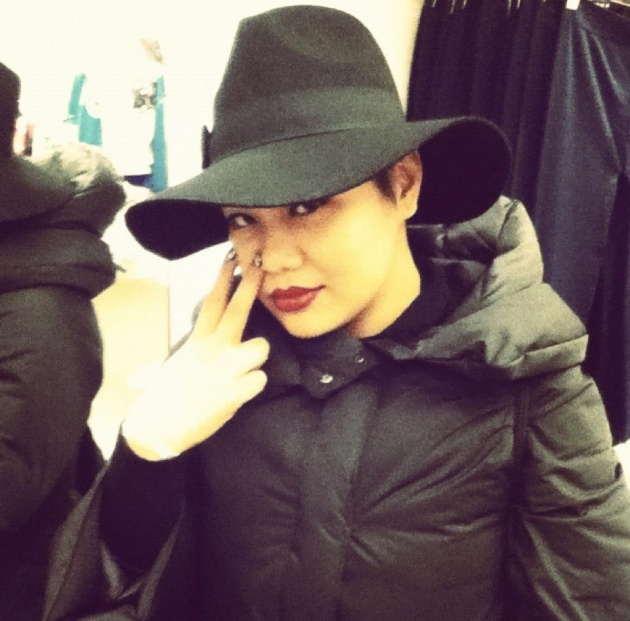 Adliana Bahrin is interested in apparel & textile research and development. She has specialties in Trend Forecasting, Design Direction, Market Research & Analysis, Product & Fabric Development, Merchandise & Sales Presentations. Below is an interview with her about Women's Annex, fashion and textile in Afghanistan, Central and South Asia.
FA:  Please tell us about yourself and your background?
AB: I was born and raised in Malaysia. I had traveled around world a lot during my childhood due to my parents work. Therefore, I was exposed to the world since I was very small. My interest in fashion sparked started in grammar school. My mum always had good tastes in clothes and had a never-ending fashion magazine subscription. Whenever she saw something nice in the magazine, she'll show it her tailor and he made alive for her. I thought that she had the best tailor in Kuala Lumpur.  Back then I often followed her to see the seamstress/tailor and I read her fashion magazines a lot. I knew what I wanted to do already by then so after high school, I went to university for art and design, major in fashion design in Malaysia and then furthered my study in garment manufacturing at Fashion Institute of Technology in New York city.
FA: Please tell us about M.T.I. USA inc and the philosophy behind it?
AB: My own philosophy for M.T.I USA is accommodating clients for what they're looking and achieving that perfect product with the right price and at the right time.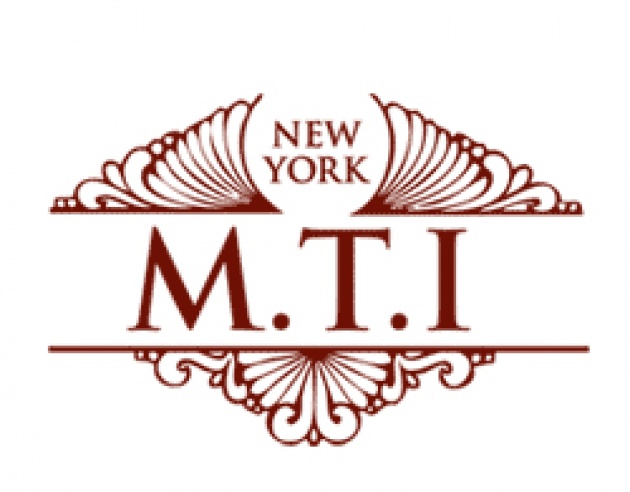 FA: What is your opinion of Women's Annex and its operation in Afghanistan, Central and South Asia?
AB: There was a well known film director in Malaysia by the name Yasmin Ahmad.. She would have love this Women's Annex a lot! Her films were highly controversial since they depict events and relationships seen as forbidden by social conservatives, especially hard-line interpretations of Islam in Malaysia. I always thought that her work was spot on. I loved her work a lot and I praised her for doing things no one else would because they were afraid of the government and the extremist there..something like that. Unfortunately she had passed away a couple years ago. Her outlook on life which was depicted in her work inspires me a lot and I wish I could tell the whole world about her. I think Women's Annex is wonderful. I think its a great platform for exposure. I want to share it with all my friends everywhere especially back home in Malaysia! There's many women figures at home that I wish are known here and around the world.  With Women's Annex I think the world can learn about all the potential and already influential women out there in one go.
FA: What is social media's role in your business? How much do you use it and how?
AB: Social media is such a great thing! Everything is in real time now, like Tweeter, Facebook, Instagram.. I use social media for what I do at work and other things.  I use it to follow fashion houses, blogger, and anything related to fashion for insights on new things or trends. I also use twitter and instagram for news on what's happening around the world, technology, and entertainment partly because I don't cable TV at home. Instagram is great social visual media, especially for someone like me that likes visuals a lot. Taking about fashion, there's a social media section that the fashion industry has not much tap into; fashion-focused discussion sites or forums: where people discuss about things they like and wish to see in stores or on the runway. Forums that I often visit are for womenswear  and streetwear. I think fashion forum can  be a powerful influenceres for purchasing behaviors.
FA: Can Fashion and Design influence cultural revolution? If yes, how so?
AB:  Of course it can, I mean it happened before, many times. One example is the Chinese cultural revolution during the Mao Zedong time. Many civilians wore khaki military-esque clothing in sympathy with the proletariat as concern with personal appearance was regarded as a sign of spiritual corruption and expression of a bourgeois past. Not to mention, military uniform was always a form of fashion to move cultural movement.
Also there was the mini skirt movement. Although there is proof that the miniskirt existed as long as civilization has, mini skirt was a pop culture revolution for women especially in the 1960's thanks to Mary Quant the Mistress of Mini Skirt! 1960's was a political charged decade of revolution and change. The Beetles was hot and birth control pills hit the market.Youth protests and demands for expressions was abundant. I thought the mini skirt represented all. Right now I can't tell yet whether something new in fashion and design is going to stick around for a cultural revolution. Almost everything now is disposable.

FA: Where do you see the future of developing countries like Afghanistan? Do you think Fashion, Textile and Garment Manufacturing can help improve their economy and education system?
AB: I think fashion, textile, and garment manufacturing definitely can improve Afghanistan economy. If the labor force is there, then the industry can exist. I'm not fully aware of the social and economy development in Afghanistan but I think there should be a focus on textile, garment and manufacturing education for Afghans as well in order for the industry to be strong and in full control. With that then, the country will be strong enough to spearhead the industry for the better of their economy and education system.