I should be opening this new blog up with how our second day started but I couldn't help but share to you how our first day ended instead. The previous blog contained the impressions I had with the resort and so far, it seemed the newly opened mountain resort is providing their guests with their tender loving care, staff wise.
Today, let me share how magnificent that night was.
RISING MOON AT IBABAW MOUNTAIN RESORT
Due to the fact that the in house restaurant serves generous amount of food per order, we had to save the chicken soup we ordered during lunch. I came up to the restaurant, ordered Bam-I (a Chinese inspired noodle viand) and asked if they could deliver it to our room in which they gladly said yes.
As we were preparing our table, we found the perfect moon climbing its way from the horizon. It was a beautiful sight that we need to capture it through a video time lapse. I got to share this to you, here's how it looked:
Video credits: Jean Beltran-Figues via bitLanders.com
Yes, we had dinner under the bright moonlight! It was romantic although we only had left overs in our table plus the newly cooked Bam-I which was also scrumptious as well. I have to also say that we didn't get to finish the noodle too so we still have left over saved for the morning.
MORNING GLORY SUNRISE
I wouldn't mind waking up early to catch the sun rise in this mountain resort. What really convinced me to get here is the sunrise view which they also recommend the guests to watch as it has a clear view of the East.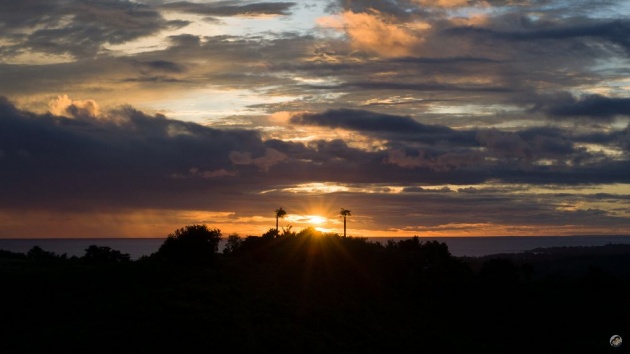 Image credits: Jean Beltran-Figues via bitLanders.com
Our clocks were set to alarm at five in the morning. James woke up first and I had to get up as he sounded very enthusiastic, he grabbed his gears and set up his camera at our mini lobby. I am glad I also stood up and watched the sun glowing its glory from the horizon, it was epic that it shone in between the two trees on top of a mountain from a distance!
Both my husband and I are very much in love with sunrise and sunset. I can't express enough how much we love to see this event. There's just something with the two occurrence that feels reviving and keeping us reminded always that there's always beauty in life no matter how bad that day was and for sunrise to get us motivated to share our light as well to the world.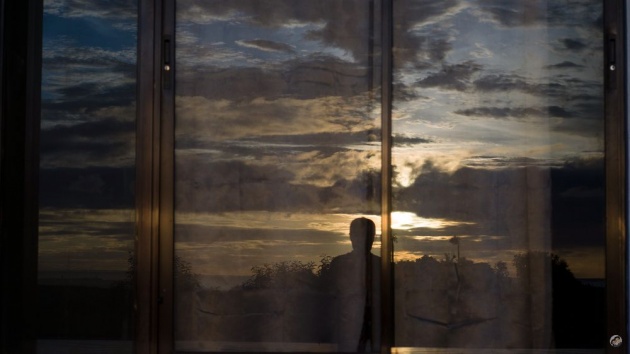 Image credits: Jean Beltran-Figues via bitLanders.com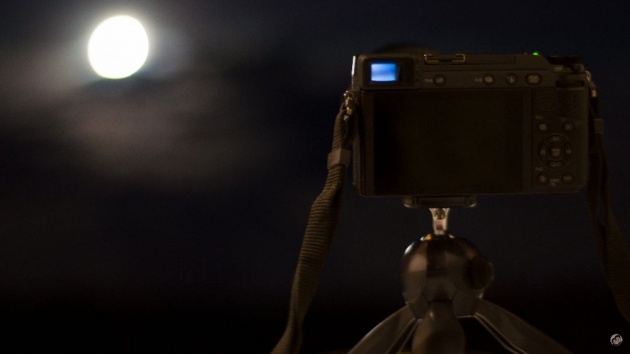 Image credits: Jean Beltran-Figues via bitLanders.com
But aside from the amazing sunrays that shines unto us, the awesome cloud hue and formation as well gives us the energy to start the day early. We wish to have this view everyday but it isn't possible so whenever we have the chance to do this, we would not let our tired bodies stop us nor the circumstances. It's something worth witnessing and I truly recommend everyone to wake up early and catch the sunrise, this makes us praise and glorify the Maker who is in control of everything.
POOL ALL TO OURSELVES
What's nice about waking up is that you can be the first one to take advantage of the amenities of the resort.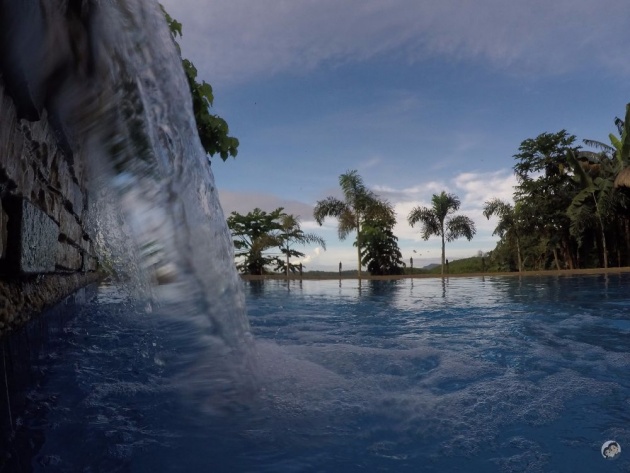 Image credits: Jean Beltran-Figues via bitLanders.com
Just as the quote states:
"Early bird catches early worms!"
That line perhaps seemed overused but it still applies to current situation. The pool opens at six in the morning but when we came to the pool area, a staff was still cleaning it and applying some medicines to it.
But then, after a few minutes, we had the pool to ourselves which was a delight. There were few other guests around but they seem tired to get into the water. Young ones whom I believe had been drinking the entire night as they looked drunk.
Early morning exercise wakes up our body's sleeping muscles and I definitely love the feeling of taking a swim in the morning. I took a time lapse video again while we were having a great time at the pool.
Video credits: Jean Beltran-Figues via bitLanders.com
The pool is actually small, it was understandable that the owner had this as their family rest house before but decided to open it to the public. But It has quite a nice view of the newly constructed Virgin Mary statue at the distance. The Cebu City view as well is great plus a very nice horizon.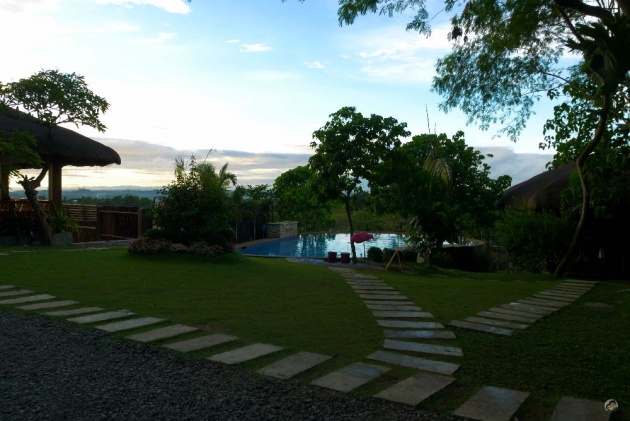 Image credits: Jean Beltran-Figues via bitLanders.com
FREE BREAKFAST
While I was not advised that there's a free breakfast, I was also not expecting about it. Most of the resorts which we stayed at for the same price don't offer this except the one from Bantayan, Montemar's Beach Resort where I had a not so nice experience with their free breakfast.
Note that while we were still in the pool, we noticed the resort staffs delivering some food towards the air-conditioned rooms area. We actually thought they were delivering the orders of the guests but later on, our attention were caught by the staff holding the tray with our breakfast.
I got excited that we have free breakfast which means we don't have to spend anything for this morning. Later on, I will be giving you a summary of the total expenses, this is not usually posted on my blogs before but I guess it is better to do so to help other DIY travelers.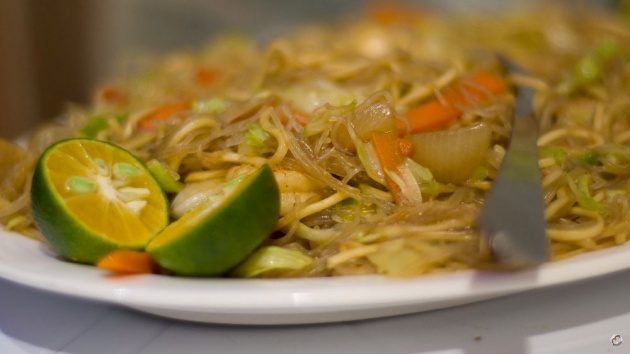 Image credits: Jean Beltran-Figues via bitLanders.com
The breakfast composed of a cup of newly cooked rice, skinless chorizo, sunny side up and a cold pineapple juice drink. We also have our left over bam-i from last night.
As soon as we were over the pool and some other guests were already coming to take a swim as well, we went back to our room and had breakfast outside the room. It was lovely to have a beautiful landscape view while having breakfast.
I could actually say that the staffs in the resorts are really accommodating, they also have their own initiatives, that instead of us asking for our breakfast, they had delivered it straight to our room.
ROOM
I had promised that I will share the room in this blog. So here it is.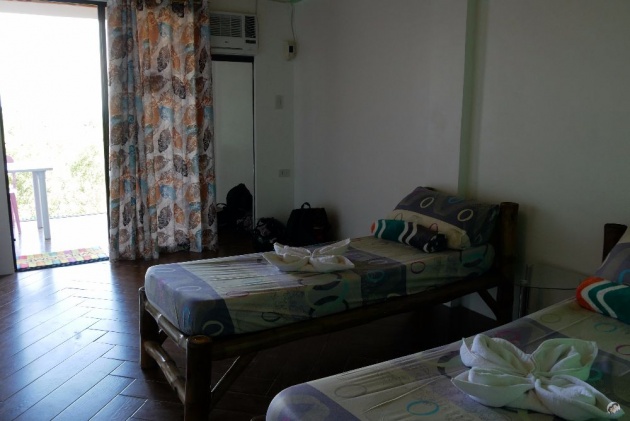 Image credits: Jean Beltran-Figues via bitLanders.com
The room was pretty new, it was obvious from the flooring tiles, the paint and even the bathroom. It has nice tiles too inside the wash room and all functional which was great!
The air conditioning is also clean and new plus there's a refrigerator inside but there was no television which I am okay with. If I had known that there was a refrigerator, I should have brought some food with us like fruits and salads but anyways, we had used it to store our iced candy which we bought from a local vendor who was allowed to come inside the resort, that was really nice of the resort management to allow outsider vendors to sell their own stuff.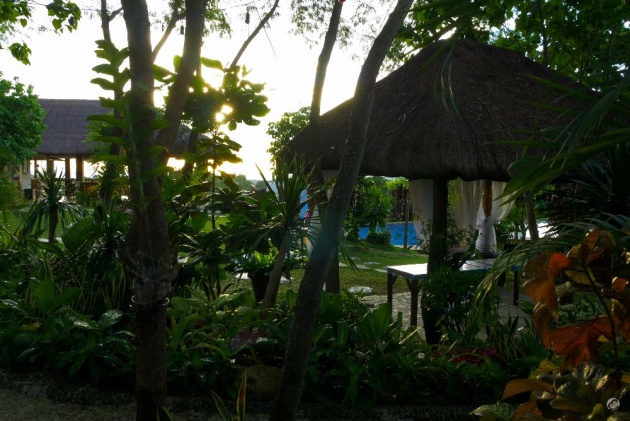 Image credits: Jean Beltran-Figues via bitLanders.com
The glass doors allowed us to have a tinted view of the ambiance outside. The sunrise was pretty visible from the inside. Aside from the air conditioner, the room also has its own hanging fan.
The bed frames were made of native bamboos, the foam however is good, it was obviously made of good quality mattress. However, I was sad that there were two single beds instead of a matrimonial one, I however didn't ask for that but I believe they have a matrimonial bed.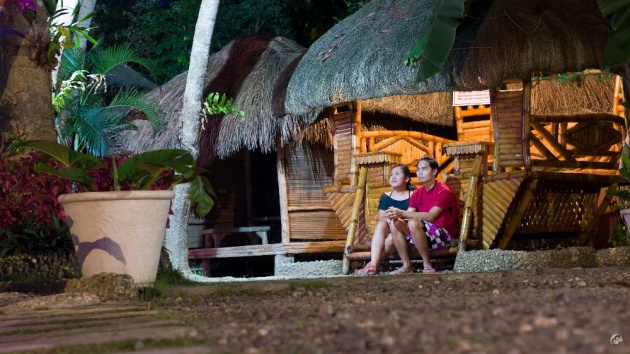 Image credits: Jean Beltran-Figues via bitLanders.com
A coffee table is also available which we used for our phones and other gadgets. There's a water heater too! Free coffees are also available which were placed on top of the refrigerator.
Perhaps my favorite part of the room was their mirror which was established at the room wall, it allows guests to see the full view of themselves. It was actually a bit awkward to see yourself while on your way to sleep but it was this kind of mirror that I would like to install in our room.
Overall, both James and I are really satisfied with our room, it has lots of charging ports which is one of the things we need as we have a lot of electronics which needs to be charged at the same time.
BILLING
Check out time was at 10 in the morning. After breakfast at around eight, we stayed in the room and just prepared our stuffs for check out.
I went to their front desk afterwards and settled our bills. Here's a summary:
Reservation downpayment - Php 700
Remaining balance - Php 800
Tinolang Manok - Php 185
Bam-I - Php 180
Rice Platter - Php 90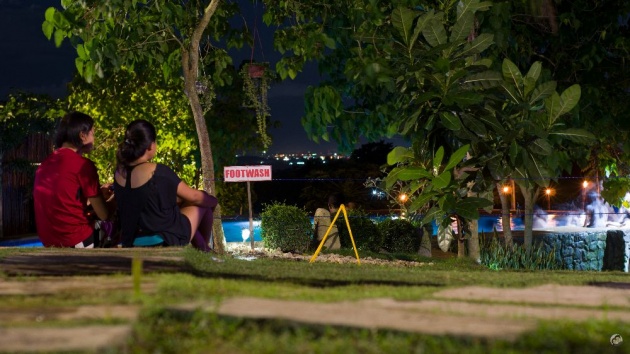 Image credits: Jean Beltran-Figues via bitLanders.com
That's a total of Php 1955. Not bad at all! In fact, I had only paid Php 1255 on site since the downpayment was made prior to the arrangement. I am also thankful to the resort management for allowing us to move our reservation. It was originally set for October 21 but because the weather was bad at that time, we asked them to have it re-booked and they allowed it to our delight. There was only Facebook messenger communication yet they delivered perfect customer service!
The resort is good for those small groups only, it has the tendency to become crowded.
Blog entry written and published by Jean Beltran-Figues, A Pinas traveler and photography hobbyist, find more travel blogs in my blog section, click here.