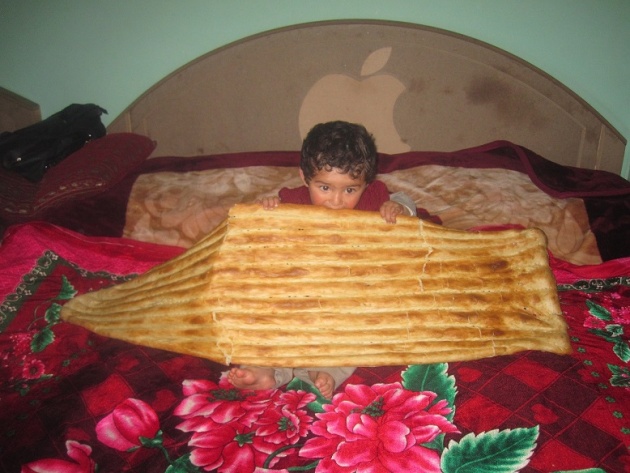 In this article I am going to write about the keyword given by filmannex regarding Afghan Development Projects which have been already mentioned by filmannex writters, but I am going to write about those projects and achievements which have not been mentioned in filmannex with its details yet.
There are a lot of projects have been implemented since 2004 in Afghanistan in different sectors such as education, agriculture, health, governance, capacity building and rural development. Ministry of Rural Rehabilitation and Development (MRRD) also has a significant role and achieved many development projects since 2004. Among the all Ministries of Afghanistan Government, MRRD is famous for its different programs and high managerial power with high internal human resource capacity which spent its budget more than 60% in 2012 in spite of insecurity in some areas of Afghanistan.
There are 6 programs are working under the direct supervision and authority of H.E Wais Ahmad Barmak (MRRD Minister) such as: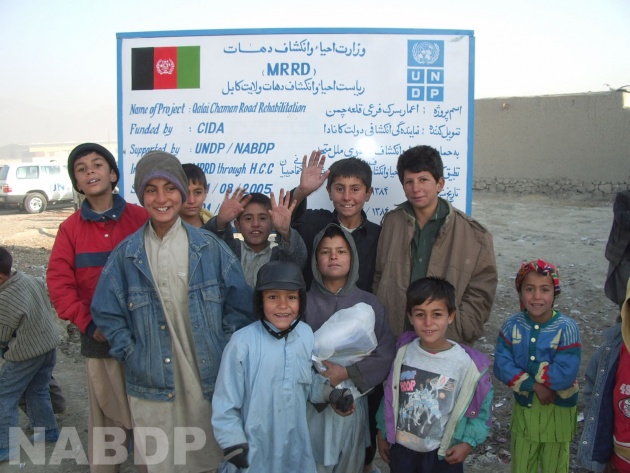 Now some texts about one of the MRRD programs and its mission linking to the Afghan Development Projects will be written and that is National Area Based Development Program (NABDP).
Executive Summary
National Area-Based Development Program (NABDP) commenced as a joint initiative of the Ministry of Rural Rehabilitation and Development (MRRD) and United Nations Development Program (UNDP) in 2002, with the goal of contributing to a sustainable reduction of poverty and an improvement of livelihoods in rural Afghanistan. NABDP Phase-II (originally 2006-2008) focused on support to District Development Assembly (DDA) institutionalization, poverty reduction, and institutional capacity development, whilst linking with Interim Afghanistan National Development Strategy (I-ANDS) and Agricultural Rural Development Sector Strategy (ARDSS) frameworks.
The NABDP Phase-III is a five-year commitment supported by UNDP for MRRD to take the next step in the continuum of national program development that started with Phase I as a priority recovery and economic regeneration program in a complex emergency context. NABDP Phase-III will subscribe to its area-based implementation approach with a dual focus on: productive infrastructure that will serve to link rural communities as part of the Government's broader agricultural and rural development strategy; and ii) continuing its vital work on strengthening and linking District Development Assemblies (DDAs) as another novel manifestation of an area based approach, namely as a conduit for social and economic development planning.
The long-term vision of the agriculture and rural development sector is to ensure the social and economic wellbeing of rural communities, especially the poor and vulnerable. Hence NABDP Phase-III will shift away from the direct construction of schools, clinics, primary roads and WATSIP activities and focus on its own comparative advantage (summarized in Section 2.3 and detailed in the Technical Annexes in Annex 3), whilst ensuring synergies between all MRRD programs especially the Afghanistan Rural Enterprise Development Program (AREDP).The NABDP Phase-III strategy is based on the third pillar of ANDS, 'social and economic development', and addresses the following main thematic areas:
1. Local Institutional Development:
The capacity development of District Development Assembles (DDAs) is an essential element of area-based development, which requires strong links between villages and incorporation into provincial development planning processes. While moving towards establishing DDAs in all districts, it is envisaged that DDAs will become the hub for community-based profiling, gathering the appropriate information of activities in their respective areas.
Along with support from other sectoral initiatives, these will enable DDAs to play a catalytic development facilitation role at the centre of this process at the district level, promoting the Comprehensive Agricultural and Rural Development (CARD) approach with critical engagement of the private sector and links to stabilization and governance programs and initiatives. The DDA is envisaged as playing a core role in establishing linkages vertically and horizontally to governance and stabilization programs, thereby offering a multiplier effect for donor funding. It is further envisaged that the DDA would become the hub for community-based profiling, gathering the appropriate information of activities in their respective areas.
2. Productive Rural Infrastructure:
In order to increase and diversify livelihood and income generation opportunities, NABDP focuses on constructing and rehabilitating physical infrastructure linked to agricultural productivity and rural economic development. Completed projects are in 14 diverse sectors, including transportation, irrigation, water supply, health and education facilities, and food storage. These activities also provide strategic opportunities to collaborate with other Ministries, particularly MAIL and MoEW.
3. Natural Resource Management:
With the goal of improving the capacity of communities to manage productive natural resources to support poverty reduction and dispute resolution, and to reduce vulnerability to natural disasters, this thematic area has been newly integrated into NABDP. Given the dependence of rural populations on natural resources, the three interrelated dimensions of economic livelihoods, environmental protection, and security and stability will further contribute to sustainable development and poverty reduction.
4. Rural Energy Development:
In order to tap into Afghanistan's significant energy potential and provide rural populations with power and alternative fuel sources, rural energy technologies are piloted and implemented across the country through NABDP. The long-term success of these projects is ensured through community participation, as well as partnerships with the private sector.
5. Local Economic Development:
In order to meet the dual objectives of improved rural livelihoods and reduced poverty through economic regeneration and increased production and productivity throughout the rural economy, NABDP has newly added this thematic area to its strategy. By strengthening rural enterprises and opportunities for rural populations to generate licit livelihoods, as well as supporting commercialized rural production and services that contribute to national economy interventions will contribute area-based rural development.
The NABDP phase III, which has a value of USD 294 million, will be executed fully under the leadership of MRRD supported by UNDP under the National Implementation Modality (NIM) within a five year timeframe of July 2009-June 2014.
6. Gender
NABDP aims at achieving equitable participation in selecting district representatives and ensuring an equitable voice in development planning, decision-making and project implementation, and gender equity in access to information and training. Below line is the story of BiBi Gul who participated in NABDP program and her life has been changed now.
Bibi Gul, a widow who lost her husband during the civil war, now has sole responsibility for feeding her seven small children. She has had to undertake odd jobs such as washing clothes and cooking for others to make ends meet. But on 29 November, 2011 Bibi Gul began participating in the National Area Based Development Program's (NABDP) women's empowerment embroidery project in Farah province. She is now one of 30 women who have participated in the project funded by the government of Japan.